Nicola Sturgeon says the SNP would work in the interests of the whole UK – not just Scotland
The party launched its manifesto today with a pledge to end austerity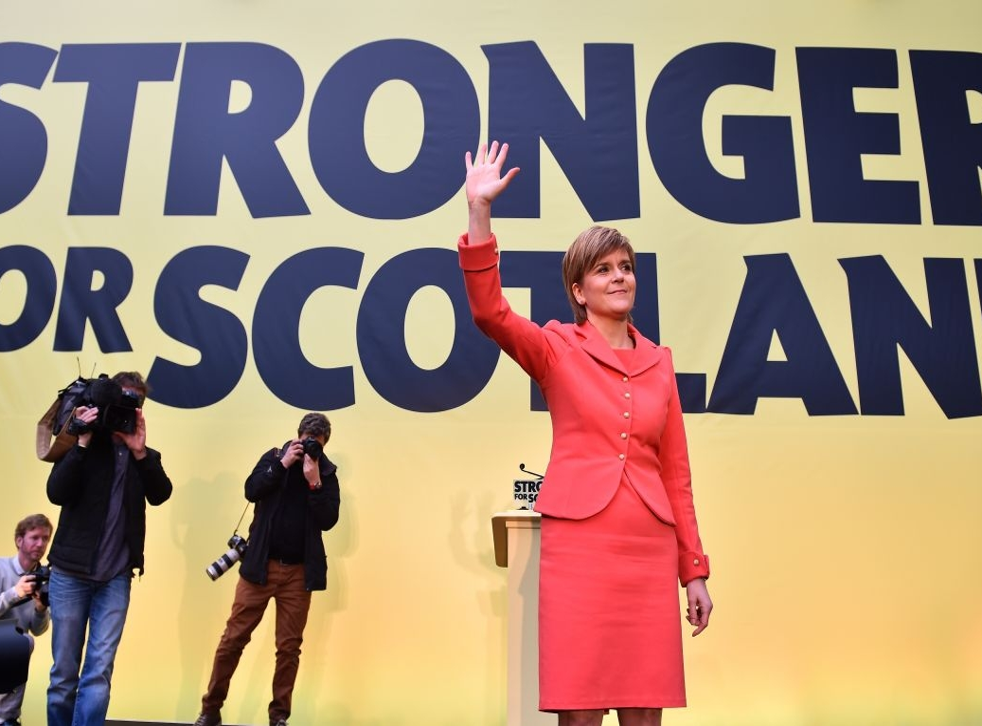 The SNP will work to represent the interests of the whole of the UK rather than just Scotland if it wields influence after the general election, Nicola Sturgeon has said.
The party leader, who is Scottish First Minister and an MSP in the Scottish Parliament, launched the nationalists' general election manifesto today with a pledge to end austerity.
Addressing people outside Scotland she said: "Although you can't vote SNP your views do matter to me and you have a right to know what to expect of my party if the votes of the Scottish people give us influence in a hung parliament.
"If the SNP emerges from this election in a position of influence we will exercise that influence responsibly and constructively, and we will always seek to exercise it in the interests of people not just in Scotland but across the whole of the UK."
The SNP's manifesto is titled "Stronger For Scotland" and includes "modest" increases in spending, a 100,000 affordable homes target, an increase in the minimum wage to £8.70 by 2020, and taxes on the very rich and people who own very expensive properties.
Of those pledges, only the minimum wage policy is not shared with Labour – who the SNP may be in a position to cooperate with after the general election.
Labour's policy on the minimum wage is to raise it to £8 an hour by October 2019.
The SNP also says it would build a cross-party alliance to scrap the Trident nuclear weapons system, which Labour wants to keep.
Launching the manifesto at a rock-climbing area in Edinbugh, Ms Sturgeon said: "The pledge I make to the Scottish people is this. If you vote SNP on 7 May, we will make your voice heard more loudly and clearly than it has ever been heard before at Westminster."
General election 2015: The worst gaffes and controversies

Show all 36
David Cameron today warned that a deal between the nationalists and the Labour Party was a "match made in hell".
"Make no mistake, if Labour and the SNP get into power, you are going to see an alliance between a party that wants to spend, borrow and tax more with a party that wants to spend, borrow and tax even more," he told an audience at a speech on the economy in Crewe today.
"It might be a match made in heaven for them but it is a match made in hell for the British economy."
Ed Miliband has ruled out a formal coalition between his party and the SNP but a supply and confidence deal in which the SNP props u a minority government without getting any ministers is still on the table.
The SNP, which looks set to take nearly every constituency in Scotland in an unprecedented landslide, has ruled out a deal with the Conservatives under any circumstances.
Join our new commenting forum
Join thought-provoking conversations, follow other Independent readers and see their replies