Nigel Farage promises Ukip election campaign will be positive before branding Labour MP Sarah Champion a 'disgraceful woman'
Rotheram MP Champion had accused the Ukip leader of rubber-necking victims of child abuse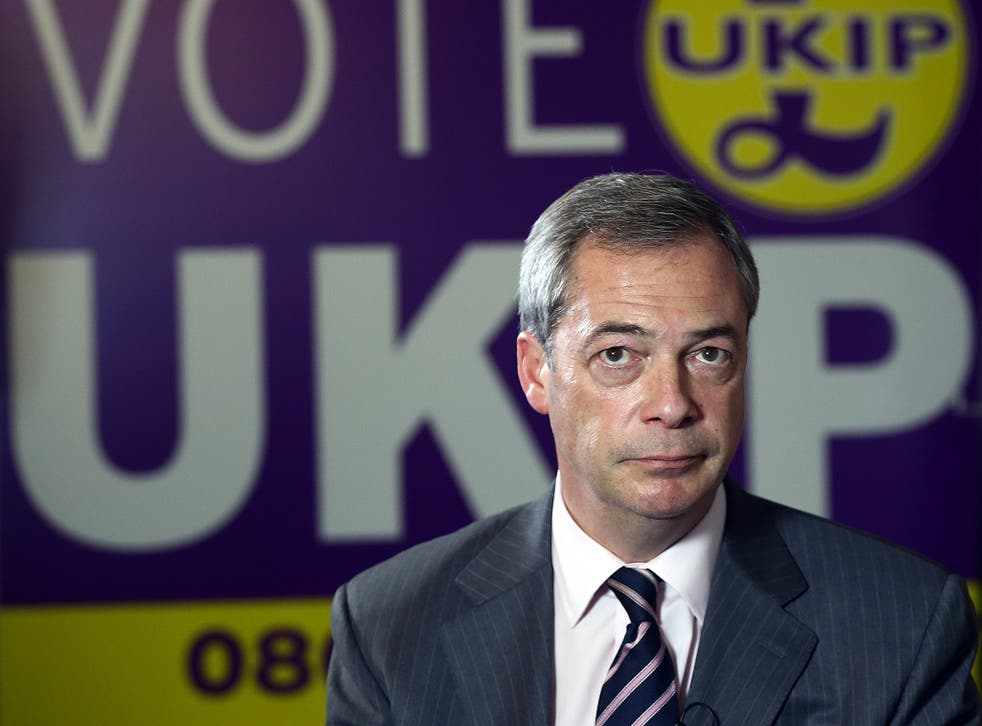 Despite promises from Nigel Farage that Ukip would be running a "positive" general election campaign, the party leader has been caught branding Labour MP Sarah Champion as a "disgraceful woman," and joked about placing protesters outside her officers and shouting abusive slogans.
Champion had accused Farage of rubber-necking victims of child abuse when he visited her scandal-hit constituency of Rotherham on Friday.
She also said she found it "hilarious" that Farage had become locked in the Ukip office there by protesters, causing him to abandon the ribbon-cutting of the party's new offices and be escorted by police to safety.
Ukip's confusing policies

Show all 7
One of the protesters was a breastfeeding woman who was stood in protest of Farage's comments that nursing mothers should "sit in a corner" if they are too ostentatious.
In an interview at the Ukip North East Spring Conference at Hartlepool on Saturday, Farage called Champion a "disgraceful woman", adding: "She said what happened to me in Rotherham was funny.
"So what we are going to do next week, we are going to have 30 Ukip activists outside her office and we will hold up placards and shout abuse slogans. I wonder how funny she would find that."
He then clarified: "No, we would not do that really, but if we did do that, then South Yorkshire Police would move us in short order, which didn't happen yesterday."
He went on to say he has protested outside meetings himself, but that protesters should not be able to stop politicians from going about their business: "We have a history of protest in British politics, there's nothing wrong with that, I have protested before outside meetings.
"What they should not be able to do is stop an elected politician going about his or her business or to threaten them with violence. Unfortunately, I have been encountering more of that over the course of the past 18 months or so."
His words came swiftly after promising Ukip voters that the party would be mounting a positive general election campaign to capitalise on the boredom felt by the general electorate over the negative campaigning from Labour and the Tories.
People "are getting to see actually that the Labour and Conservative parties have very little to say other than, 'Aren't they ghastly?'" he said, adding: "This negative campaigning, I don't think it works. We have quite deliberately got some positive messages coming up in this election campaign".
Additional reporting by PA
Join our new commenting forum
Join thought-provoking conversations, follow other Independent readers and see their replies