Nigel Farage: ring-fencing the NHS is 'nonsense'
The Ukip leader casts doubt over his party's commitment to the NHS
Matt Dathan
Friday 20 March 2015 19:00 Comments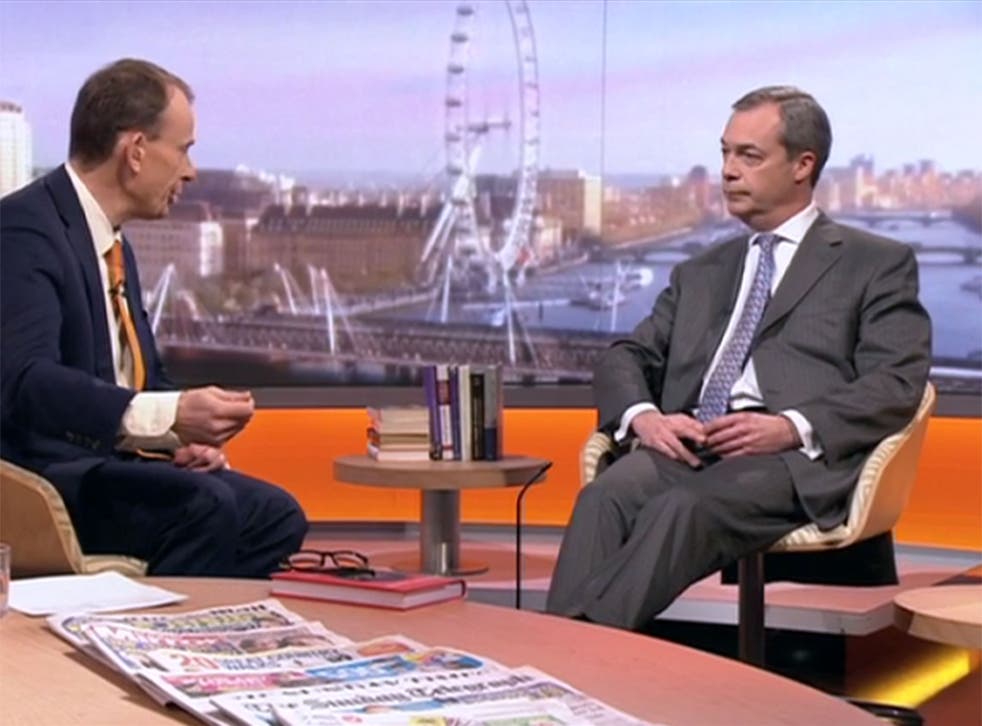 Nigel Farage cast doubt on Ukip's commitment to protect the NHS from spending cuts today, just weeks after pledging to increase health spending by £3 billion a year.
The Ukip leader described ring-fencing the NHS budget as "nonsense", suggesting he would favour making cuts to the beleaguered health service, despite a £2 billion black hole in funding.
In an interview with Prospect magazine, Mr Farage said it was misleading for Labour and the Tories to promise to ring-fence the NHS and accused politicians from the mainstream parties of being too scared to say anything but positive things about the National Health Service.
He suggested Ukip would make savings through efficiency.
"Even ring-fencing it is a waste of time—it's moonshine to think we can," Mr Farage said.
"We've reached a ridiculous point in the debate over health in Britain. Every time I'm on Question Time all the other politicians say is how wonderful the doctors and nurses are. Then everyone claps. Just because I'm not scared to criticise the NHS doesn't mean I don't think it's important."
In January Mr Farage went on the Andrew Marr Show to announce that his party would inject an extra £3 billion into frontline NHS services – using money that would have been spent on EU contributions.
In extracts of his memoirs published last week, he claimed the NHS "almost killed" him by mis-diagnosing his testicular cancer and said people should pay for private healthcare if they can afford it.
However he told Prospect that the NHS had also saved his life – when he was hit by a car in 1985 and during the 2010 election campaign when his light aircraft crashed. "I'd be dead without it," he said.
Register for free to continue reading
Registration is a free and easy way to support our truly independent journalism
By registering, you will also enjoy limited access to Premium articles, exclusive newsletters, commenting, and virtual events with our leading journalists
Already have an account? sign in
Join our new commenting forum
Join thought-provoking conversations, follow other Independent readers and see their replies