Right-to-buy: What is it – and why are the Tories are doomed to repeat the mistakes of Thatcher?
Expensive, unpopular, and bad news for anyone who thinks we need to build more houses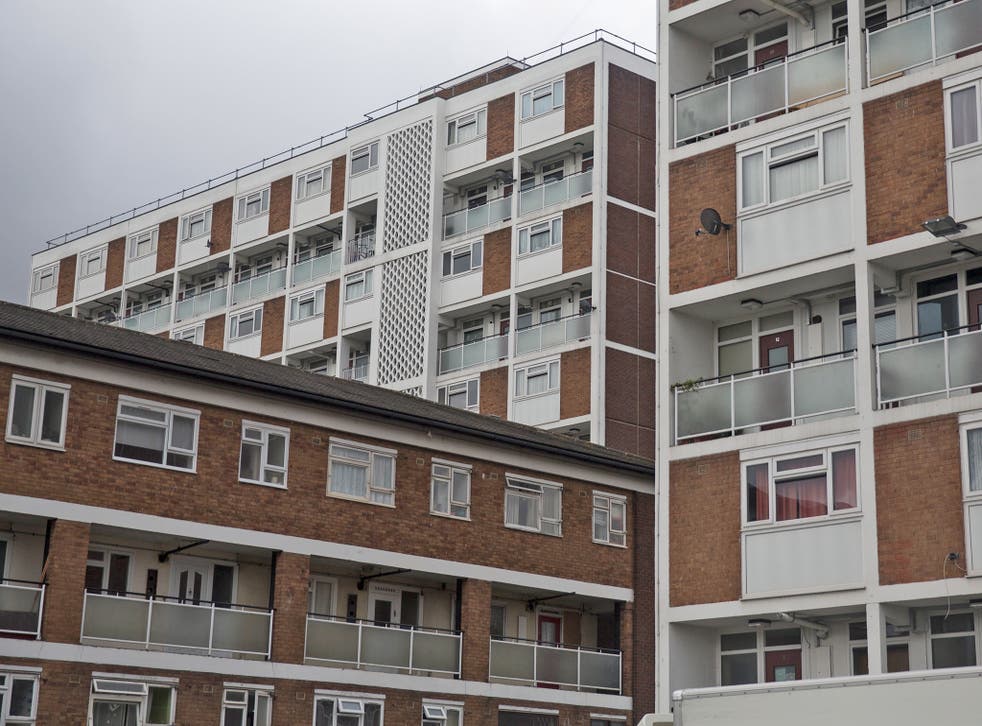 David Cameron's big manifesto-day announcement is pledging to extend the Tories' controversial Right To Buy policy to housing associations.
The policy lets council tenants buy their homes for knock-down prices at the taxpayers' expense - and has some vociferous critics.
There are some very good reasons why extending the policy is a bad idea.
Right to Buy makes it harder to get affordable housing, not easier
Right To Buy is running down Britain's one supply of genuinely affordable housing. In 2012 the Conservatives promised to replace all replace council houses sold off under Right To Buy, but this hasn't happened: in the period since the policy was announced the Government sold off over 26,000 homes – and built only 2,298.
Unsurprisingly, 80% of councils say they are struggling to replace the homes. The pledge to replace all housing association homes sold off should be seen in this context. If the policy is extended it will become even hard to get an affordable home.
Huge numbers are bought up by private landlords
Far from helping people live the 'dream' of owning a home, Right to Buy homes that were rented out by councils often end up in the hands of private landlords – to whom tenants pay much higher rents.
In London 36% of homes sold under Right To Buy have found their way into the hands of private landlords; in some boroughs the figure is even higher. Tenants have to pay landlords far high rents than they ever paid councils, and the rent goes into landlords' pockets rather than councils' coffers - depriving councils of a source of revenue and making them more dependent on council tax.
Housing waiting lists are huge
Demand for council houses and housing association properties is far out-stripping their short supply and extending Right To Buy would make it worse.
When Right To Buy was souped -up in 2012, 1 in 10 people in the capital were on council housing waiting lists, with 4.5 million waiting nationwide. Right To Buy reduces the number of properties these people can go into.
It's a farcical waste of money
Under Right To Buy, councils build homes and then sell them off at a fraction of their market value. This money isn't free – councils are funded by taxes.
But it gets worse: councils facing a shortage of housing have been known to house homeless people in private rented properties that were once council homes. They have to pay rents to private landlords to use houses they were forced to sell off at under market value.
Under this arrangement, council taxpayers have to build a house, sell it for far less than it's worth, then pay well over the odds to use it.
Fewer houses could end up built
The government has dramatically cut the amount of money it gives to housing associations – as a result they are more reliant than ever on raising their own money to build houses. One of the main ways they do this is by borrowing against their existing housing stock and the future rents they bring in.
Right To Buy would both run down associations' existing stock and also make it difficult for planned homes to pay for themselves through rent in the long run. Associations would find it much more difficult to get credit to build homes.
Associations build around 50,000 homes a year and if building ground to a halt the housing shortage would get even worse fast. Homes would become even more unaffordable for more and more people.
Gavin Smart, deputy chief executive of the Chartered Institute of Housing, said: "Right to buy has already had a huge impact on the supply of genuinely affordable homes, which is being cut at a time when more and more people are in need. The next government should be reviewing the way the policy currently works, not extending it."
It might not even be legal
Housing associations are private businesses. It's not clear that it would be legal for the Government to force landlords to sell their private property to other people.
Article 1, Protocol 1 of the European Convention on Human Rights gives everyone the "right to the peaceful enjoyment of one's possessions". There could be a Strasbourg suit waiting to happen.
It's not even popular with the public
The policy may not even be the vote-winner the Tories appear to be betting on: A recent YouGov/Times poll found that 66% of people were either opposed to or unsure about extending Right to Buy to housing associations.
The 10 cheapest places to buy a house in Britain

Show all 9
Join our new commenting forum
Join thought-provoking conversations, follow other Independent readers and see their replies