Scottish Secretary confirms Nicola Sturgeon memo 'written in Scotland Office'
Alistair Carmichael said it was 'just one of those things'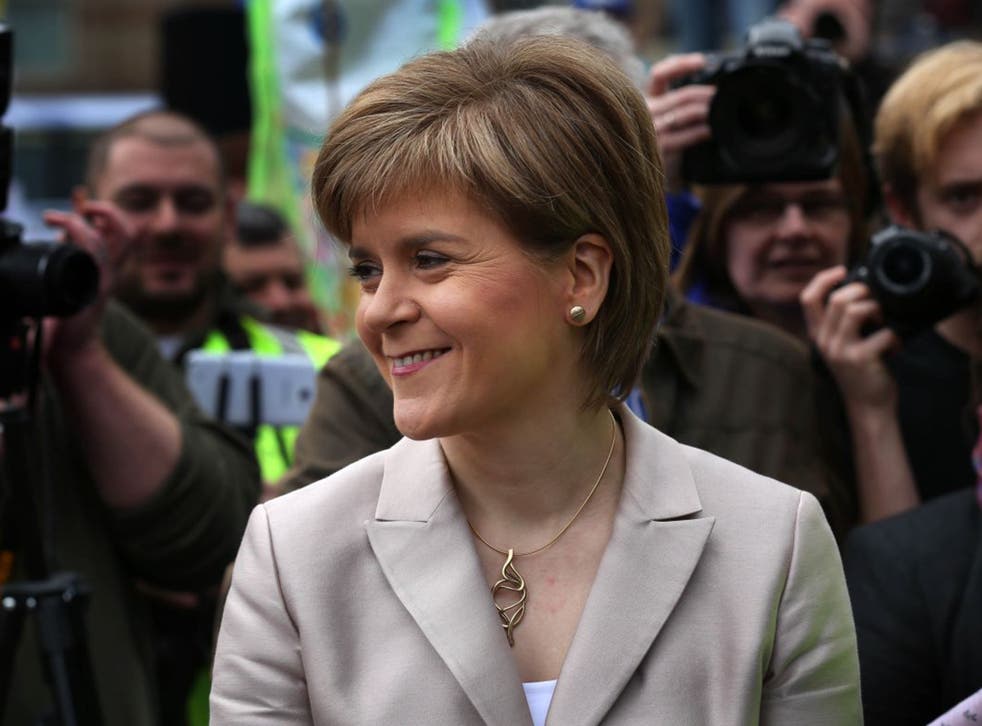 A leaked civil service memo which claimed SNP leader Nicola Sturgeon said she would prefer David Cameron to stay on as prime minister was written in the UK Government's Scotland office.
Alistair Carmichael, the Scottish secretary, confirmed it was written in the Scotland Office but said it was "just one of those things" and denied it was embarrassing for him.
Sturgeon, who has said the claims in the memo are "100 per cent untrue", is alleged to have said Ed Miliband was not "PM material" in a private conversation with Sylvie Bermann, the French Ambassador, on 26 February.
"Of course as the Secretary of State for Scotland I am responsible for the Scotland Office, but you seem to be making some fairly substantial presumptions about the role of the Scotland office in this, that's why we're having a proper inquiry."
Sturgeon described the contents of the memo, which also included a dismissal of Ed Miliband as not "PM material", as "categorically, 100 per cent not true".
In pictures: Experts' predictions for the General Election - 04/04/15

Show all 10
Head of the civil service Sir Jeremy Heywood has ordered an inquiry into how it came to be seen by The Telegraph.
Sturgeon has since offered Labour's Ed Miliband a deal to lock David Cameron out of Downing Street, even if the Conservatives win more seats in the election.
Writing in The Observer, Sturgeon challenged him to take his party into an anti-austerity pact with Labour if they have the seats to defeat the Conservatives, "regardless of which is the biggest party" and despite Miliband ruling out a formal coalition.
Join our new commenting forum
Join thought-provoking conversations, follow other Independent readers and see their replies