With some of politics biggest players bowing out, just how did they take losing?
The sight of our rulers leaving the stage is an important piece of political symbolism - some do it with more dignity than others ...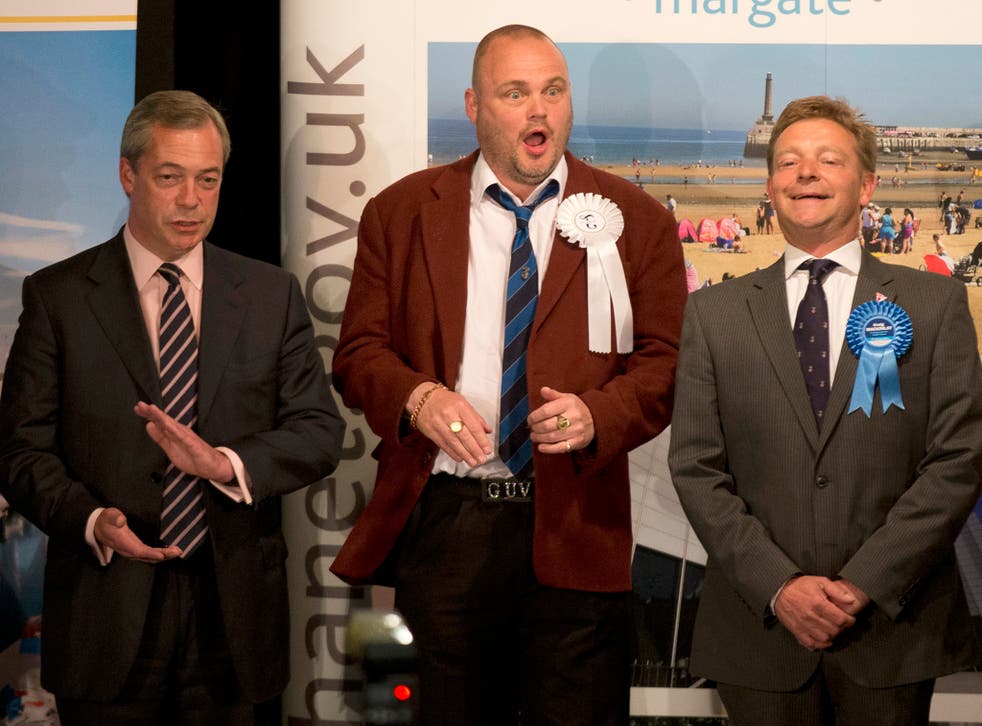 You're sacked. Just like that, in front of everybody. One moment you are riding high, thinking you can rule the world, the next you are being publicly humiliated and thrown out. There is no more brutal way to lose your job than that of a politician on election night, as a whole front bench of famous names found out in the early hours of Friday.
The first to fall was Douglas Alexander, who had masterminded Labour's disastrous election campaign and now found himself on stage at the Lagoon Centre in Paisley at two in the morning, being kicked out by a 20-year-old politics student called Mhairi Black who has become the youngest MP for 350 years.
The distress he was feeling somehow manifested itself in an unfortunate, Wallace-like, upside-down smile. A thoroughly decent man who had tried hard to make the world a better place was caught on camera in the moment of defeat, gurning. That is the cruelty of election night.
How would you cope? You're stuck on stage with people who have been calling you names for weeks. You've been up for 24 hours, the lights are hot, and sweat is pouring down your face. The cameras pick up every bead, every twitch, every grimace. But somehow you have to keep from crying, shake the hand of the person who has just stolen the job you love and thank all the those who have been working so hard with you. They thought you were a winner until a moment ago. Now the numbers say you are a loser, a reject, a failure.
The major political figures who lost out in the General Election

Show all 16
Why are the rest of us so drawn to these scenes? Why do we stay up for them? We care about the result too, of course. But election night is when the mask slips. No matter how well a politician can stonewall John Humphrys or smarm through an episode of Question Time with rehearsed answers, there is no escaping the terrible truth when the returning officer speaks.
Ed Davey did not cope well. The first secretary of state to lose his seat at the election snapped and snarled at a BBC reporter who asked how the Lib Dems could bounce make from a bad night? "Oh, you've worked that one out have you? It's a bad night. Yeah, we've worked that one out," he said, full of scorn.
Did he feel bad about it afterwards? Politics doesn't care. The moment is everything.
Simon Hughes's face was stiffened by grief as he came to the end of three decades as MP, but somehow he got the words out: "Liberalism is not embarrassed, liberalism is not ashamed, liberalism is proud of the way in which we have served this community in the last 35 years."
The most moving sight of the early morning was that of Vince Cable struggling to deal with what was happening to him. A few weeks ago he was ordering captains of industry about as Business Secretary. Now he was being made redundant, at four in the morning in the gym of Richmond College.
Tories roared but their candidate, Dr Tania Mathias, who works in the NHS, took deep breaths as if to get over the shock. Her dress looked as if it was decorated with poppies. That may have been for VE Day, but it looked like a wreath for the end of her 71-year-old opponent's political life. Mr Cable was a Liberal when that was highly unfashionable, he soared with it to the heights of government and was now falling with it like Icarus to the sea.
"Unfortunately, this has been a terrible night for our party all over," he said with tears in his eyes.
Danny Alexander had presented his own alternative Budget to Parliament a few weeks earlier. Now he was trounced in Inverness, but went quietly. The former Lib Dem leader Charles Kennedy lost in the Highlands and referred to a traditional knife when he said it was "the night of the long sgian dubhs".
Esther McVey drew on all her experience as a television presenter when she faced the cameras after being kicked out of the Wirral by just 417 votes, a rare Tory halt in a tsunami of blue. The minister who had cut benefits was now on the dole, but promised: "You ain't seen the last of me yet."
Colleagues were already suggesting she should be sent to the Lords as soon as possible, but the cull was so deep and wide on Thursday that there may not be enough ermine to go round. So many heads were rolling, it was like a Marie Antoinette theme night.
The Lib Dems would be decapitated if Nick Clegg lost in Sheffield, proving many people with their own Portillo moment. When the former defence secretary lost his seat in the early hours of 2 May 1997, "Were you up for Portillo?" went into the language. Michael Portillo was not a likeable television presenter then, but the cocky, sneering, would-be future leader of the Conservative Party. As he has said himself, "My name is now synonymous with eating a bucketload of shit in public."
Mr Portillo said he was served "a piping dish of nemesis" that night and added: "To the British voters, nothing tastes quite so good."
Why is that? The political theorist Raphael Zariski said voters had a compulsion to see great change every so often. Without that, he said "voters never have the comforting sensation of 'turning the rascals out'."
The phrase he quotes there goes a very long way back in American politics but the urge remains. We need to see that our vote means something and change does happen, or else what's the point?
Zariski's description of a multi-party system in the Seventies could have been written about modern Britain before now.
"Election follows election and the same men remain at the helm, with only a few new faces and an occasional reshuffling of assignments to mark a half-hearted departure from monotonous continuity."
If there is no "appearance of turnover" then people go off the whole process. "Voters and rank-and-file party members lose interest in a politics dominated by seemingly irremovable elites."
That's pretty much where we were before this election. You might argue we are back there, after a post-election cabinet reshuffle returned almost everyone to their places. But there is no doubt that voters were in the mood to reject those who had broken pre-coalition promises or were perceived as having created the economic mess in the first place. Labour failed to take that on board, its leader and shadow Chancellor tainted by association with Tony Blair and Gordon Brown. Both had to go.
Boisterous Ed Balls was bereft at losing in his seat in Morley, West Yorkshire, at breakfast time on Friday. A few moments earlier, he had hoped to be Chancellor. Now he was left managing nothing but the household budget, while his wife Yvette Cooper would go on as an MP.
David Cameron has called Mr Balls "the most annoying man in politics", but the best part of his character came out as he found a smile for Andrea Jenkyns, who had been inspired to take him on by the death of her father in hospital; she had sold her house and gone back to live with her mum in order to fight for the seat full-time.
General election 2015: The worst gaffes and controversies

Show all 36
The same could be said of Ed Miliband when he stepped down as Labour leader. Yes, there were back-of-the-throat moments, but he looked relaxed as he joked about his unexpected success on social media. "Thank you for the selfies. Thank you for the support. Thank you for the most unlikely cult of the 21st century, Milifandom."
Nigel Farage stepped down as leader of Ukip

after the failure of his seventh bid to become an MP but declared: "There is a bit of me that is happier than I have felt for many, many years." It can't have been easy leading a party that fights like a bag of cats through an election as nerve-shredding as this at the same time as suffering severe back pain. Mr Farage said he was going on holiday for the summer, but might stand again as leader in the autumn if the party wanted him too. It probably won't.
"It's the first time in history in which a Prime Minister has seen off three party leaders in one day," said the Conservative MP Alan Duncan, glistening with pleasure.
The finest resignation speech of a remarkable morning came from the man who had attracted more bile than any other. Nick Clegg had survived by the skin of his teeth in Sheffield Hallam but was ashen-faced as he arrived at the ICA in London to resign as Lib Dem leader.
"Fear and grievance have won. Liberalism has lost, but it is more precious than ever, and we must keep fighting for it," said Mr Clegg, who was tearful but defiant. The losses his party had suffered should be seen as "part payment" for every family that had become more secure over the last five years , as well as for every person with depression who had been treated with compassion; every child who had done better in school; every apprentice with a career to look forward to.
We turned out the rascals on Thursday, that's for sure. But the way in which they went suggests that some of the rascals we turned out were the wrong ones.
Join our new commenting forum
Join thought-provoking conversations, follow other Independent readers and see their replies