Tories pledge to replace Trident nuclear deterrent and target fire on SNP's 'childlike world view'
'When Britain faces nuclear blackmail by rogue states, this self-indulgent approach is more suited to a student protest group than a party of government'
Oliver Wright
Thursday 09 April 2015 10:01 Comments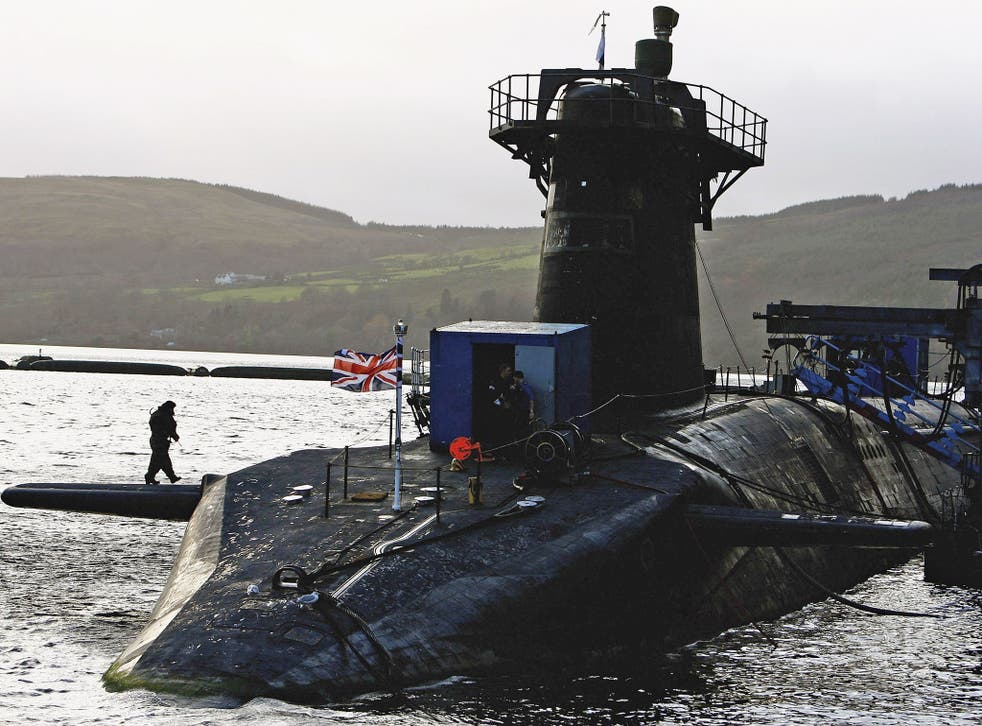 A deal between the SNP and Labour after the next election would jeopardise Britain's security for a "childlike world view" more suited to a "student protest group than government", Defence Secretary Michael Fallon will warn.
Mr Fallon will announce that the Conservatives will include a pledge in their manifesto to build a new fleet of four Trident submarines to replace the existing system and provide a continuous nuclear deterrent.
And he will warn that a potential tie-up between Labour and the SNP after 7 May could result in Trident either being scrapped on scaled back in a way that would "dangerously weaken our collective defence".
Labour has committed itself to replacing Trident if it wins the election but has said it would look at reducing the number of nuclear submarines from four to three. By promising to build the full fleet the Tories hope to create a dividing line with Labour on an issue which has always played well for the Conservatives.
In a speech, Mr Fallon will warn that Mr Miliband is prepared to barter away Britain's nuclear deterrent to buy support from the SNP leader Nicola Sturgeon.
"The SNP's childlike world view would sacrifice the long-term security of the UK and play into the hands of our enemies," Mr Fallon will say. "The nuclear deterrent protects all of Britain and the SNP represents a separatist threat that would dangerously weaken our collective defence.
In pictures: Experts' predictions for the General Election - 04/04/15

Show all 10
"When Britain faces nuclear blackmail by rogue states, this self-indulgent approach is more suited to a student protest group than a party of government."
The announcement comes as a new poll found that only 15 per cent of Tory activists expect their party to win a majority.
The Independent has got together with May2015.com to produce a poll of polls that produces the most up-to-date data in as close to real time as possible.
Click the buttons below to explore how the main parties' fortunes have changed:
All data, polls and graphics are courtesy of May2015.com. Click through for daily analysis, in-depth features and all the data you need. (All historical data used is provided by UK Polling Report)
Register for free to continue reading
Registration is a free and easy way to support our truly independent journalism
By registering, you will also enjoy limited access to Premium articles, exclusive newsletters, commenting, and virtual events with our leading journalists
Already have an account? sign in
Join our new commenting forum
Join thought-provoking conversations, follow other Independent readers and see their replies