Porn sites without age checks to protect children will be blocked by Conservatives, culture secretary Sajid Javid warns
Sajid Javid says internet providers would face fines if they don't co-operate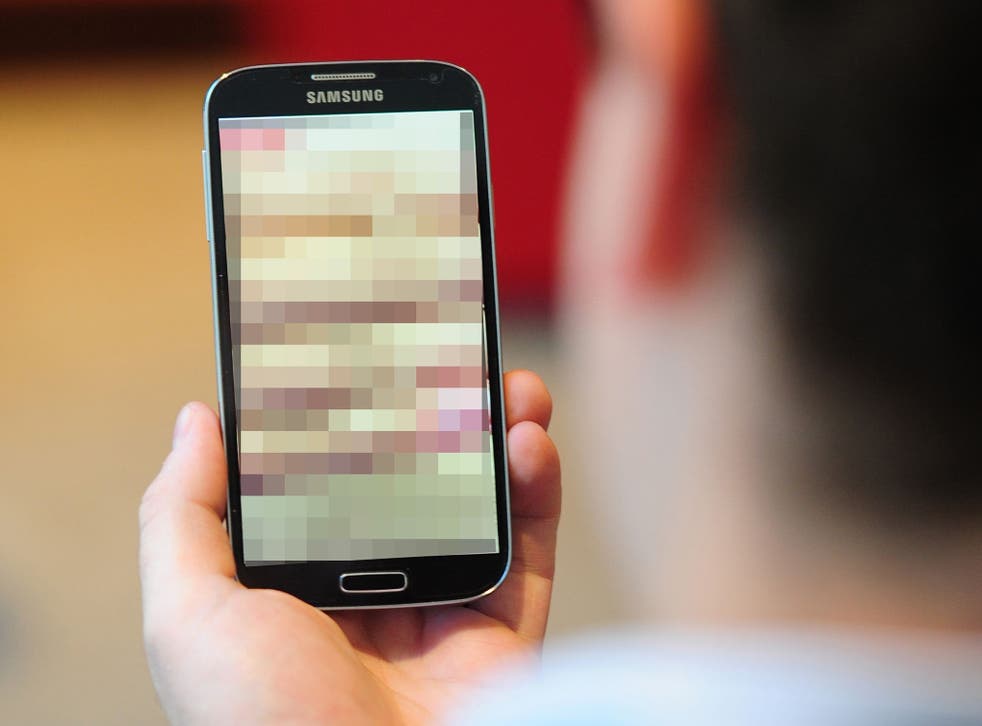 The culture secretary has promised a Conservative Government will take action to protect children from online pornography, if they remain in power after the next election.
The news comes after a shocking poll by children's charity Childline revealed that a tenth of 12-13-year-olds were worried that they were addicted to pornography.
It also showed that one in eight children in the same age group have made or been part of a sexually explicit video and 18 per cent have seen pornographic images that have shocked or upset them.
Javid promised to try and tackle the problem with an independent regulator, who would be given powers to enforce proper age checks on site operating both in the UK and overseas.
The regulator would have the power to force internet services to block certain websites, if without a proper age verification system.
Experts have argued that enforcing age-checks on such websites would be challenging. But the regulator would have the power to fine internet providers who fail to co-operate with the new rules
Javid said he believes that online pornography should be sunject to the same stringent checks demanded for age-restricted adult items bought over the counter, requiring users to do more than simply type in their date of birth.
'If you want to buy a hard-core pornography DVD in a store you need to prove your age to the retailers.
'With the shift to online, children can access adult content on websites without restriction – whether intentionally or otherwise.'
'As a father to four young children, I worry, like every other parent, how easy it is for them to view explicit material.
'That is why we need effective controls online that apply to UK and overseas.
He added: ' This is about giving children the best start in life; we do not want to prevent adults from accessing legal content but we do want to protect our children from harmful material, so they are free to develop a healthy attitude to sex and relationships.'
The Mothers' Union chief executive, Reg Bailey, who was commissioned by David Cameron to investigate the the commercialisation and sexualisation of childhood, told The Guardian it was "a really welcome development".
He said: "A key recommendation of the Letting Children Be Children review ... was to help parents protect children from inappropriate content on the internet, especially pornography.
"Although huge progress has been made, this is a real step forward.
"Whilst I do not underestimate the energy that will be needed to implement this effectively, I am greatly encouraged by the prime minister's continuing personal commitment to this task."
Sarah Green, acting director of the End Violence Against Women Coalition, told the BBC: 'We warmly welcome proposals to better regulate access to online pornography by young people.
'Surveys have shown that more than half of young people have seen online pornography by the age of 14, and that many see it without even seeking it out as links are shared on social networks.
'Research has found that young people's exposure to pornography is linked to beliefs that women are sex objects, and to negative and even fearful attitudes towards sex.'
NSPCC chief Peter Wanless said: 'The easy availability to children of online pornography, much of it extreme, violent and profoundly degrading, is of deepening concern,' he told the BBC.
'It can leave them feeling frightened, confused, depressed or upset. The number of ChildLine counselling sessions regarding porn more than doubled last year to over 1,100 with some young girls revealing they were being pressured to mimic scenes from adult films.
'Any action that makes it more difficult for young people to find this material is to be welcomed. The key will be making any system work effectively as we know foreign outlets are recklessly flooding the market with films that can be viewed by anyone without any age checks in place.'
This week's NSPCC's Childline survey shone the spotlight on a problem which they claim pressurises children to 'feel they have to look or behave like porn stars' and engage in harmful sexual behaviour.
Sue Minto, head of Childline, said something must be done to open discussion on the issue, as the charity launched its newest campaign called the Fight Against Porn Zombies (FAPZ).
She said: 'We know porn can be a difficult subject to talk about but young children have easy access to it - long gone are the days when this material was confined to the top-shelf of a newsagents.
'Children who are trying to learn about sex and relationships can access unlimited porn online, for free, 24 hours a day. To help young people understand how to deal with the reality of our digital world we have to try and remove the embarrassment and shame that exists around talking about porn in their lives.
'Many young people are unsure of the line between fantasy and reality and we need to help them understand about the potentially harmful implications of excessive exposure to porn.'
Join our new commenting forum
Join thought-provoking conversations, follow other Independent readers and see their replies