Ukip candidate: Test immigrants at the border on their English skills or say 'see you later fella'
Only immigrants who can speak a good level of English should be allowed into the UK, according to Ukip's parliamentary candidate Keith Fraser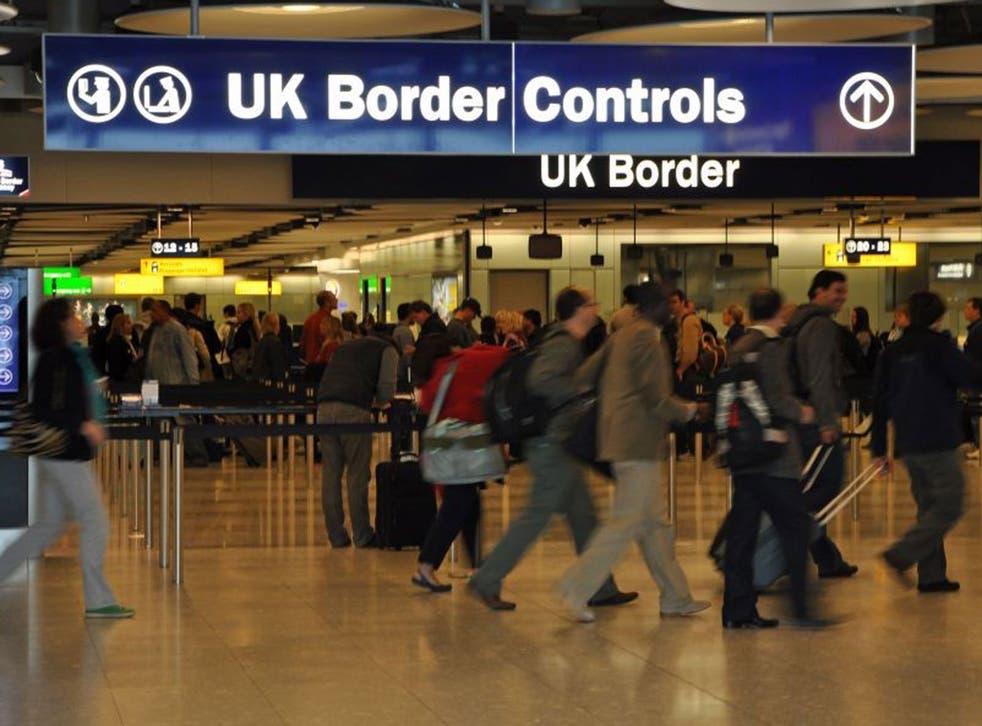 Imagine having to take your GCSE French exam every time you went to France.
That is what anyone wanting to enter the UK should face – but in English of course – according to a Ukip candidate fighting to become an MP at the election.
Keith Fraser said "crazy levels of immigration" in the UK meant millions of people were unable to speak English, which was wasting taxpayers' money on translation services in schools and hospitals.
His solution? Introduce English language proficiency tests at the border.
"If any potential immigrants fail, we should tell them: 'see you later fella," Mr Fraser said. That's what I call properly manned Border Control," he added.
Mr Fraser is standing for Ukip in Hackney North and Stoke Newington, a constituency in north east London with a large population of immigrants, so his remarks are unlikely to do him any favours in his fight against the incumbent Labour MP Diane Abbott.
But he insists his principles will not be undermined by electoral politics and is determined to speak his mind.
"It's strange isn't it, that English, the most international language, is fast becoming not even our national language," he pondered.
"It's time for people to embrace Britain, starting with the most important foundation - our wonderful language: English."
He went on: "Only last week we read in that schools in areas with little history of immigration are struggling to cope with rising numbers of pupils who do not speak English at home and teachers have called for extra funding to support children who only speak English as an 'additional language'.
"These schools are requesting bilingual dictionaries and teachers are struggling to adapt lessons for all. Why are we wasting tax payers' money on extra funding because they can't or won't speak English in school, to the detriment of English-speaking students?"
One of the many questions left unanswered by Mr Frasier is how we would ever be able to fund the thousands of exam invigilators and assessors that would be needed at our borders?
Maybe we could simply ask all 16-year-olds to take their English GCSEs alongside migrants at the border so we can deal with them all at once.
Register for free to continue reading
Registration is a free and easy way to support our truly independent journalism
By registering, you will also enjoy limited access to Premium articles, exclusive newsletters, commenting, and virtual events with our leading journalists
Already have an account? sign in
Register for free to continue reading
Registration is a free and easy way to support our truly independent journalism
By registering, you will also enjoy limited access to Premium articles, exclusive newsletters, commenting, and virtual events with our leading journalists
Already have an account? sign in
Join our new commenting forum
Join thought-provoking conversations, follow other Independent readers and see their replies