Video: Nigel Farage has an awkward exchange with an immigrant worker who doesn't speak a lot of English
The Ukip leader had a very brief exchange with a Hungarian immigrant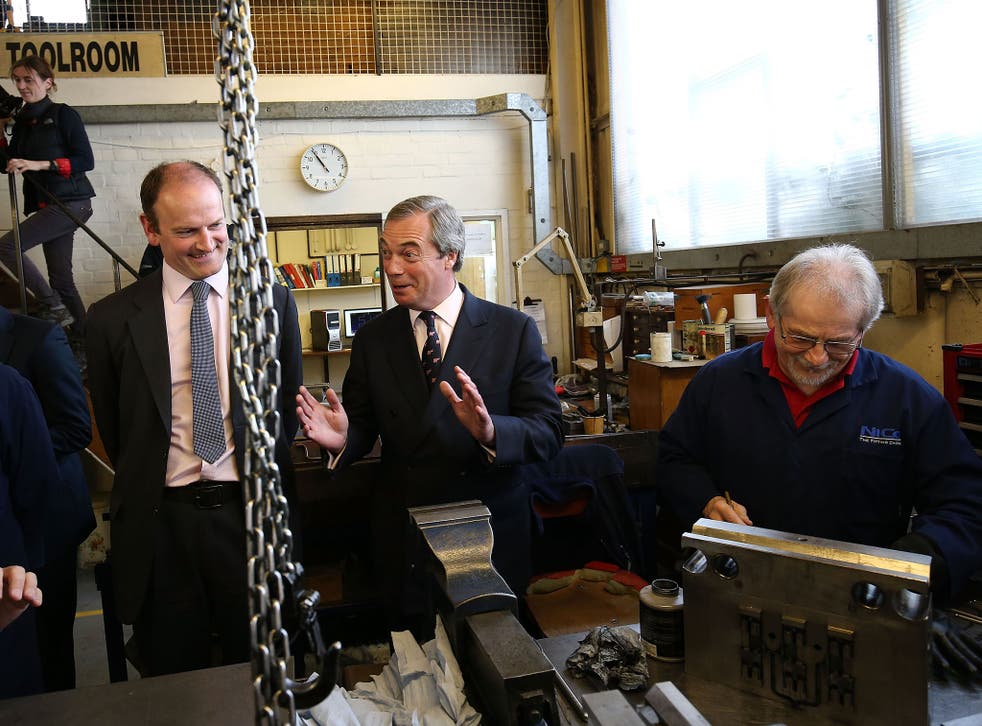 The scene may have conformed to Nigel Farage's key political rallying cry but that didn't make the encounter any less awkward.
The Ukip leader was visiting a factory in Clacton, Essex, when he came across 62-year-old Ivan Loncsarevity, a Hungarian migrant worker. As Farage watched Loncsarevity, a reporter asked the Hungarian whether he was a Ukip supporter.
Loncsarevity remained silent and simply smiled back, while Farage just laughed. It later emerged Loncsarevity probably did not understand the question due to his limited English. Farage and the Ukip MP for Clacton, Douglas Carswell, carried on watching Loncsarevity work away in silence.
Afterwards, Loncsarevity admitted to journalists that he did "not speak English very well." His colleagues said that he was "relatively low-skilled" and that he had lived in Colchester for five years.
Farage was later asked whether people like Loncsarevity should remain working in the UK. The Ukip leader and South Thanet hopeful emphasised that Ukip policies would not mean Loncsarevity would be sent home as they did not believe in applying migration rules "retrospectively".
"One of the big problems that we've got in engineering is a real shortage of young people studying engineering to go into trades such as this, which is regrettable.
Ukip's confusing policies

Show all 7
"If there's no British person trained to do that job, then that says more about us than them."
Due to his limited English, Loncsarevity could not inform reporters what it was like to meet the famed Farage.
---
The Independent has got together with May2015.com to produce a poll of polls that produces the most up-to-date data in as close to real time as is possible.
Click the buttons below to explore how the main parties' fortunes have changed:
All data, polls and graphics are courtesy of May2015.com. Click through for daily analysis, in-depth features and all the data you need. (All historical data used is provided by UK Polling Report)
Join our new commenting forum
Join thought-provoking conversations, follow other Independent readers and see their replies