George Osborne broke Government pledge to protect NHS budget, say doctors and council leaders
In a letter to the Chancellor, they accuse the Government of misleading the public by describing the cuts as 'non-NHS'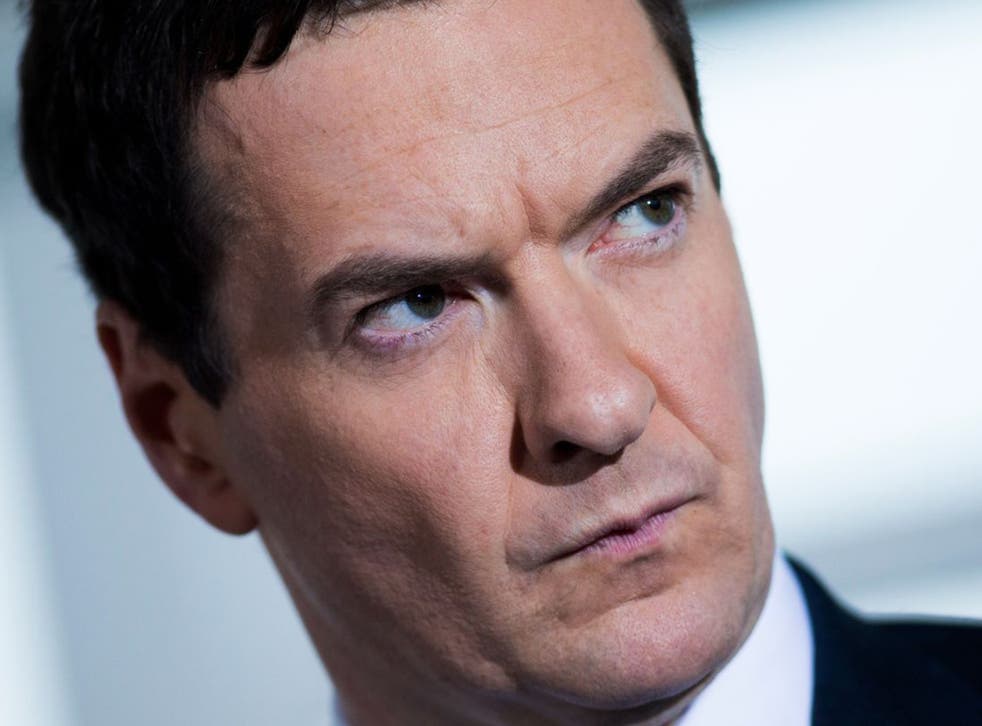 George Osborne has been accused of breaking the Government's totemic pledge to protect the NHS budget, a coalition of doctors, nurses, and council leaders have said.
In a letter to the Chancellor, they say that a planned £200m cut to local councils' public heath grant would have a direct impact on the NHS and accuse the Government of misleading the public by describing the cuts as "non-NHS".
The decision will hit local authority funding for services such as quit smoking clinics, mental health day care centres and weight loss programmes.
Health news in pictures

Show all 40
"This cut will have a direct impact on the people and communities who rely on this funding, and it will have a direct impact on the NHS which will have to pick up the pieces by treating preventable ill health," the letter says.
"Cutting this funding reduces NHS revenues so it is misleading to suggest that the NHS budget is being protected," it adds.
Research by the Faculty of Public Health has estimated the knock-on effects of losing such preventative services could cost the NHS at least £1bn. The letter, which claims to represent the interests of the UK's 220,000 doctors, 300,000 nurses, health service leaders and public health specialists, is signed by the leaders of 11 organisations including the Academy of Medical Royal Colleges (AOMRC), the Royal College of Nursing, the NHS Confederation and the Local Government Association.
They urge the Chancellor to reverse the cuts in the Government's upcoming Spending Review on 25 November.
The plans, which hit this year's budgets, have caused particular anger in the NHS because of the Government's own emphasis on the health service becoming more cost-efficient – something health experts only believe will be possible if more is done through a public health approach to prevent illness, sparing hospitals the cost of treatment.
Professor Dame Sue Bailey, chair of the AOMRC said: "These cuts fly in the face of common sense. Not only do they hit the poorest and most vulnerable the hardest they will also result in untold additional costs to the NHS budget. Public health spending should be at the heart of our overall health policy, not something that can be cut at whim. Local Authorities are already struggling to deliver health services in communities. This 'in-year' cut, just made that task a whole lot harder."
Rob Webster, Chief Executive, NHS Confederation said there was "an unprecedented consensus" among experts about the importance of public health measures to protect NHS spending.
Responding to the letter, a government spokesperson pointed out that the Government was increasing the NHS budget by £10 billion. "But difficult decisions need to be made across government to reduce the deficit and ensure the sustainability of our public services," the spokesperson said.
NHS cuts
£200m - to be cut from local councils' public health budgets in 2015 and 2016
£8bn – the real terms increase in funding promised to the NHS in England from 2015 to 2020
£22bn – the amount of money the NHS must cut from its budget in that time
£1bn – the minimum projected cost of the public health cuts to hospitals and other NHS services
Join our new commenting forum
Join thought-provoking conversations, follow other Independent readers and see their replies