George Osborne insists he 'signalled' tax credit cuts before the election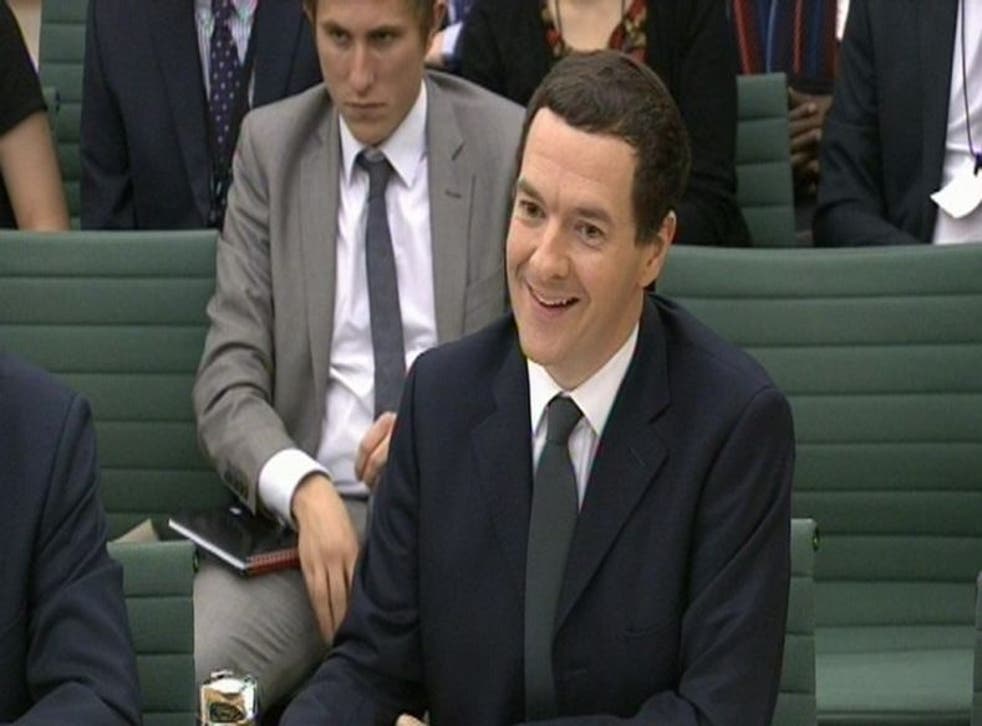 The Government's tax credit cuts were "signalled" before the general election, the Chancellor has insisted.
George Osborne told MPs on Parliament's treasury select committee that tax credit cuts were "heavily debated" during the election campaign in May.
"People know what we've proposed and of course in the general election we made it very clear we needed to make £12bn of savings from welfare, so it was also signalled in the general election campaign and, I seem to remember, heavily debated in the general election campaign," Mr Osborne said.
The Chancellor's claim to have announced the cuts, which economists have said will mainly hurt low-income working families, is in contrast to statements made by senior Tories before the election.
During a BBC Question Time event on 30 April David Cameron was asked whether he would cut tax credits.
He responded: "No, I don't want to do that. This report that's out today is something I rejected at the time as Prime Minister and I reject it again today."
Micahel Gove, the government chief whip before the election, said of tax credits a week before the election: "We're going to freeze them for two years, we are not going to cut them."
David Cameron's biggest controversies

Show all 8
The Government said it would cut £12bn from the social security budget before the general election but refused to name more than a tiny fraction of what it would cut.
The majority of those cuts will come from tax credits.
Yesterday at PMQs Mr Cameron said he was "delighted" that the cuts had been passed by Conservative MPs in the House of Commons.
Mr Osborne said earlier this month that people on low incomes would suffer if their tax credit cuts did not go ahead.
"Working people of this country want economic security, the worst possible thing you can do for those families is bust the public finances, have some welfare system this country can't afford," he told BBC Radio 4's Today programme.
"That includes a tax credit bill that's gone up from the £1bn when it was introduced to the £30bn today."
David Cameron's most awkward interviews
David Cameron has also ruled out a U-turn on the policy.
Public opposition to the policy appears to be hardening, with a ComRes poll for the Independent On Sunday suggesting that 43 per cent disagree that the cuts are needed – compared to 34 per cent who do.
A study by the Resolution Foundation think-tank found that 200,000 children would slide into poverty immediately after the tax credit cuts go ahead.
Join our new commenting forum
Join thought-provoking conversations, follow other Independent readers and see their replies