George Osborne is the public's favourite politician - with a score of zero
As many people like the Chancellor as dislike him - but Nick Clegg is on -42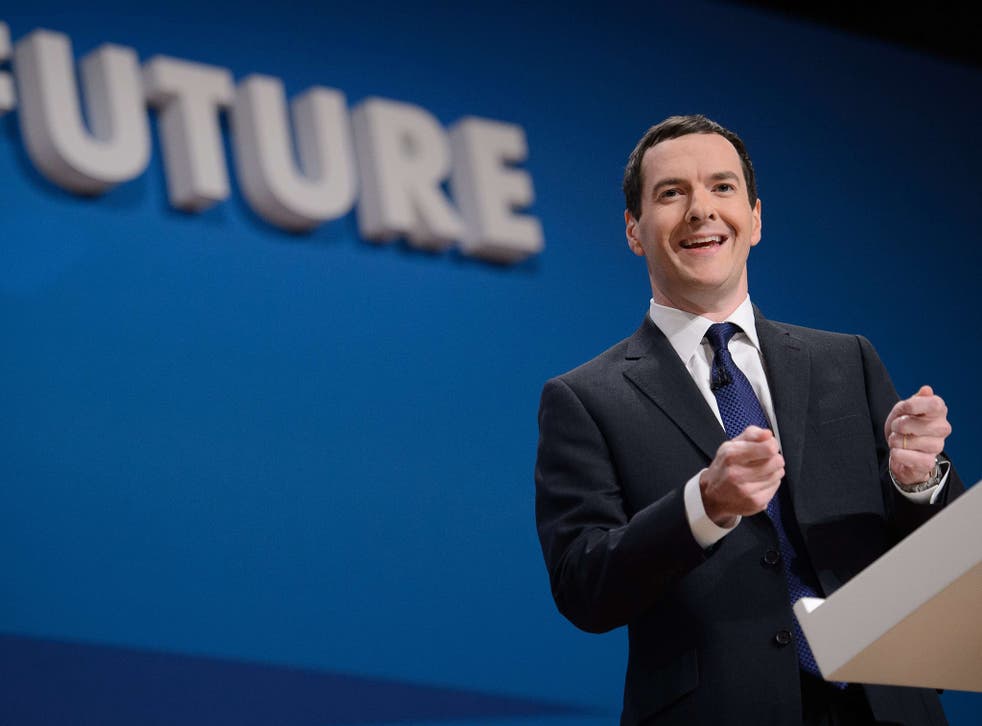 If George Osborne is looking a little bit pleased with himself today, it will be because of an opinion poll that measures how the public rates individual politicians. A plus score implies that more people think the politician in question is doing a good job than think he or she is doing badly. A minus score means that the greater number think he or she is doing badly. The Chancellor has scored zero.
That may not sound very impressive, but considering the way politicians have sunk in public esteem in recent years, zero is actually something of a personal triumph.
In the same poll, conducted by ICM for The Guardian, David Cameron scores minus seven, the coalition Government as whole gets minus 16, Ed Miliband is on a humiliating minus 35, and Nick Clegg is on minus 42, making him one of the lowest-rated politicians in British political history. Even Nigel Farage, who is often seen as the kind of everyday bloke whom voters warm to, is on minus one. Osborne, with his zero score, is the least unpopular of all the big names in politics.
Other findings from the same poll suggest that the reason is not that people actually like George Osborne, but they think he might be competent at running the economy. Almost two fifths of those polled – 39 per cent – said that they thought the Conservatives were the team they would most trust to run the economy, compared with only 19 per cent who said Labour.
Those figures show why Ed Miliband's failure to mention the deficit in his hour-long speech to the Labour conference was so damaging. Even Labour sympathisers fear that Labour might not be the best party to trust with handling the Government's deficit, a doubt reinforced by the way the issue simply slipped Ed Miliband's mind.
Join our new commenting forum
Join thought-provoking conversations, follow other Independent readers and see their replies