George Osborne reveals 50% tax break for fracking firms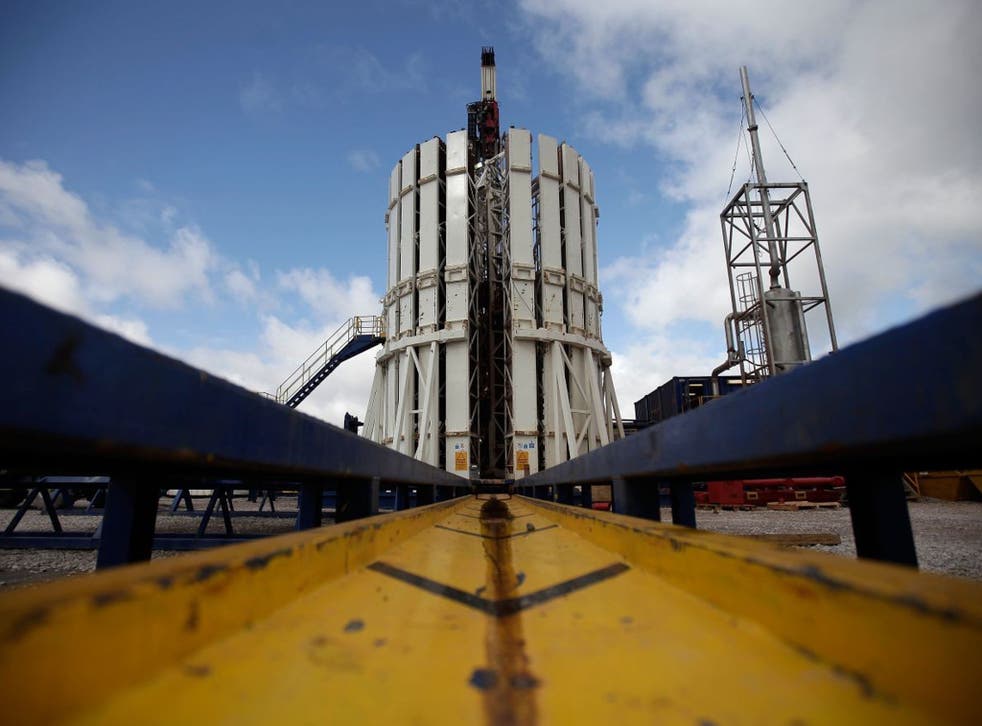 Britain's fledgling shale gas industry will get a major boost today as George Osborne cuts taxes on fracking profits to less than half the amount paid by conventional oil and gas producers.
Under the Chancellor's regime, shale gas producers will pay just 30 per cent tax on their profits, compared to the 62 per cent that the oil and gas industry has traditionally paid.
The tax regime is designed to attract investment into what Mr Osborne hopes will be a major new industry for Britain and puts shale gas on a par with a handful of conventional oil and gas fields – such as deepwater sites – which are viewed as particularly difficult and high-risk to develop.
Mr Osborne said: "Shale gas is a resource with huge potential to broaden the UK's energy mix. We want to create the right conditions for industry to explore and unlock the potential in a way that allows communities to share in the benefits."
He will reiterate plans to force shale gas companies to give local communities at least £100,000 per well in the hope of persuading them to allow fracking to proceed near their homes.
"This new tax regime, which I want to make the most generous for shale in the world, will contribute to that. I want Britain to be a leader of the shale gas revolution – because it has the potential to create thousands of jobs and keep energy bills low for millions of people," he added.
Mr Osborne's hope that Britain can become a major producer of shale gas was given a boost last month when the British Geological Society significantly increased its estimate of the amount contained in the country's rocks to 1,300 trillion cubic feet. Experts said this could translate into enough to supply the UK with gas for 25 years.
However, other experts question whether this amount of gas can be produced, in a densely populated country traditionally opposed to local development. There is also widespread opposition on environmental grounds.
Shale gas is produced by the highly controversial practice of fracking, or hydraulic fracturing, where a mixture of chemicals, water and sand is blasted into the rock to release the hydrocarbons it contains. The procedure has been linked to earth tremors and water pollution.
Andrew Pendleton, Friends of the Earth's head of campaigns, said: "Promising tax hand-outs to polluting energy firms that threaten our communities and environment, when everyone else is being told to tighten their belts, is a disgrace."
Join our new commenting forum
Join thought-provoking conversations, follow other Independent readers and see their replies