George Osborne's happy to pick a fight over welfare reform. But is it one he can win?
Inside Westminster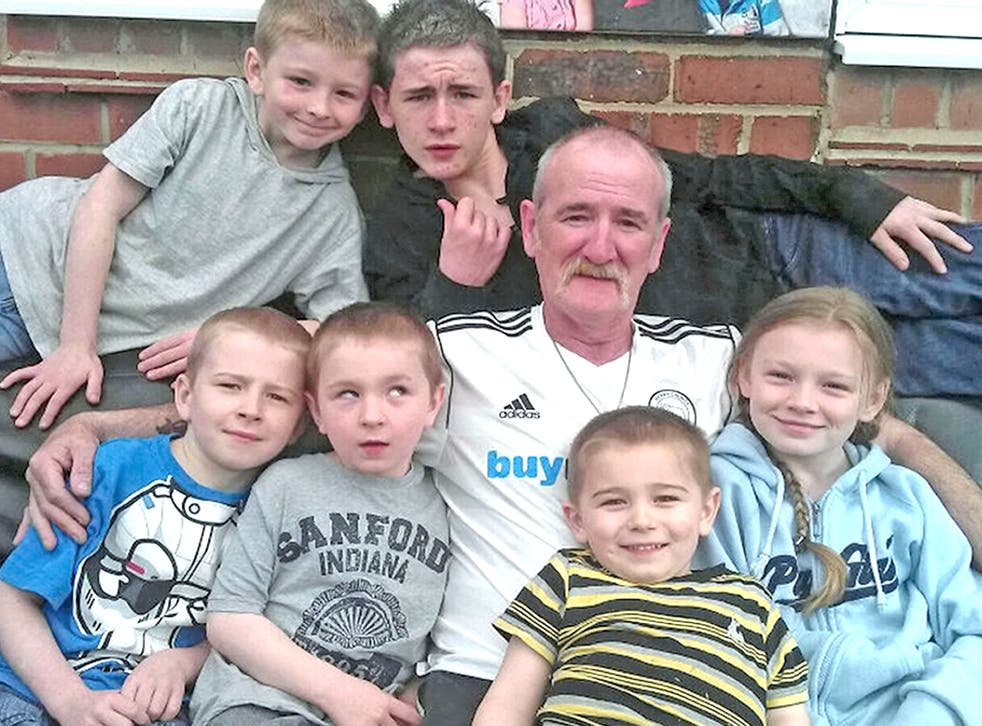 George Osborne set his trap, and Labour appeared happy to walk into it. The Chancellor wants to convince the public that Ed Miliband and Ed Balls are on the wrong side of the argument on welfare reform, that they defend so-called "scroungers" rather than support the "strivers" who work hard and do the best for their families.
In the week when several of the Coalition's cuts to the welfare budget took effect, Mr Osborne came out fighting in a speech on Tuesday. Two days later, he went further by linking the drive to curb welfare spending to the ghastly case of Mick Philpott, the jobless multiple benefit claimant who killed six of his 17 children in a fire. Labour agonised over how to respond. Its leaders suspected the Chancellor was trying to goad them into attacking him. They guessed, rightly, that he was quite happy to have a fight on this territory of his own choosing and knew there were risks in doing so.
Despite that, Labour eventually decided to unleash its equivalent of a nuclear weapon - Mr Balls. The shadow Chancellor accused Mr Osborne of cynically exploiting an exceptional case. It is true that public attitudes towards welfare claimants have hardened in recent years. Yet I suspect that many voters will feel uneasy about a politician of any hue apparently using the death of six children to make his point. Mr Osborne made a well-argued speech on Tuesday but overshot the runway on Thursday.
Labour's criticism of the Chancellor's remarks on Philpott was the second time the Opposition has walked into an Osborne welfare trap with its eyes wide open. It also took the brave rather than cautious route in January by voting against the proposal to limit annual benefit rises to 1 per cent for the next three years. The below-inflation increases (which will save £2.3bn by 2015-16) and a big shake-up of disability living allowance (which will save £2.2bn), will be the super savers as the Government struggles to keep a lid on the £200bn-a-year welfare and tax credits budget, which accounts for almost a third of all public spending. Other changes will generate more bad headlines than the savings from them will justify -- notably the ill-judged "bedroom tax", which will reduce housing benefit for social housing tenants with a spare room and is designed to save £490m a year. I have a feeling that, as individual cases emerge, this unfair cut will boomerang on the Government and prove to be not worth the candle.
Mr Osborne's most clever policy since becoming Chancellor was to bring in a £500-a-week cap on the amount a family can claim in benefits, in line with the £26,000 annual average wage. (It is set at £350 a week or £18,000 a year for a single person). This is very popular and, crucially, most people regard it as fair. But it is largely symbolic, as it is expected to save only £275m. With hindsight, it would have been better to have had a much lower annual cap, so the Government could have avoided measures such as the "bedroom tax" and a squeeze on council tax benefit.
Labour's response to the annual benefit cap was much less assured than its reaction to Mr Osborne's two traps: it was all over the place. The Chancellor had found Labour's Achilles heel and kicked it hard. Labour MPs on the Blairite wing of the party are worried that Mr Miliband's instincts on welfare, however laudable, are too soft for the voters and a barrier to winning the 2015 election. They complain that Mr Miliband does not give enough public support to Liam Byrne, the Blairite shadow Work and Pensions Secretary - a charge the Labour leader strongly denies. Labour has a very difficult balancing act to perform on welfare. It should not validate Mr Osborne's crude "scroungers versus strivers" divide. But it will have to convince the public it is capable of taking tough decisions to keep the welfare budget under control. Otherwise its pledges to cut the deficit will not be credible and it could be unelectable.
Yet Mr Osborne cannot afford to gloat at Labour's predicament. Another of his measures, a cut in top rate of tax from 50p to 45p on earnings over £150,000 a year, takes effect today (Saty). The Chancellor insists the 50p rate, introduced by Labour on the eve of the 2010 election, was costing rather than raising billions as people found ways to avoid paying it. But he pre-empted that judgement before the rate had bedded in, scrapping it on political rather than economic grounds.
His highly symbolic decision may well return to haunt him and his party. It could undermine David Cameron's appeal to the centre ground by reinforcing the Conservatives' image as a "nasty party" towards those at the bottom while they reward their rich friends at the top. The painful benefit cuts taking effect in the same week only serve to highlight this contrast. It is a classic case of bad timing, but the Chancellor has no one to blame but himself.
Join our new commenting forum
Join thought-provoking conversations, follow other Independent readers and see their replies