George Osborne says UK must not 'lose its nerve' on spending cuts
Chancellor seeks to head off fears over cuts to welfare, councils and police ahead of autumn spending review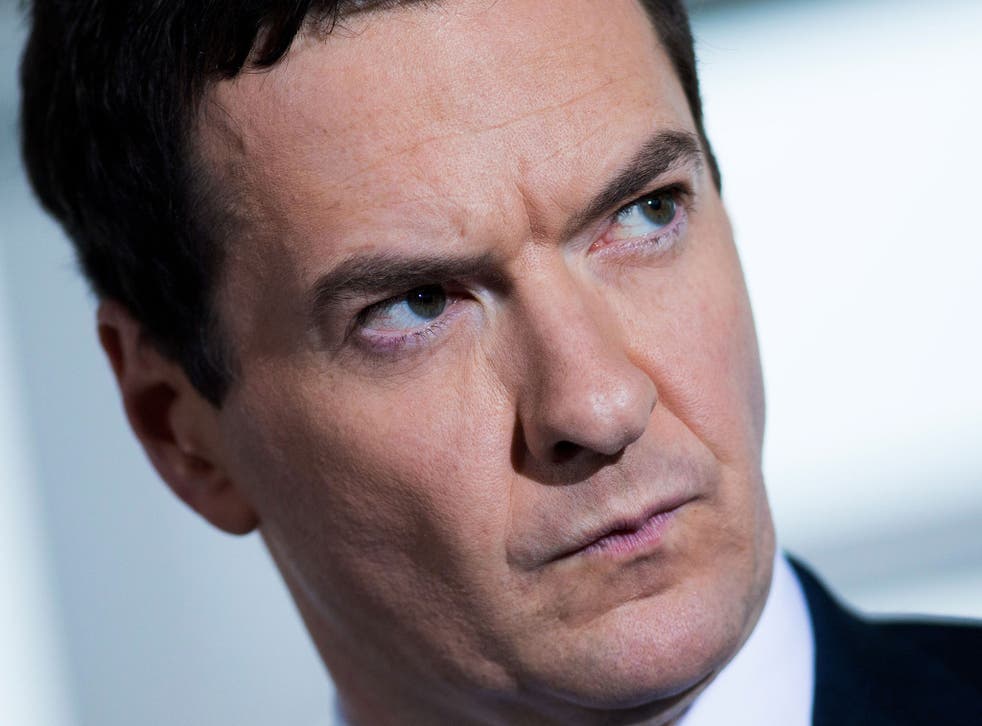 Britain must not "lose its nerve" on spending cuts, George Osborne will say today, as he seeks to head off growing fears about the impact of cuts on welfare, councils and the police.
Ahead of the autumn spending review, four Government departments have already agreed to cuts of eight per cent every year for the next four years, he will announce.
The Departments for Transport, Environment, Food and Rural Affairs, Communities and Local Government and the Treasury, will find the savings by scrapping "low value programmes" and back office cuts, he will say.
Facing a backbench rebellion over his plans for tax credit cuts, and amid reports that cabinet colleague Iain Duncan Smith is threatening resignation over a raid on Universal Credit payments, the Chancellor will say that cuts are needed to prepare the country for "the next economic crisis".
"No-one knows what the next economic crisis to hit our world will be or when it will come," he will say in speech at Imperial College London. "But we know we haven't abolished boom and bust. We know we must prepare for whatever the world throws at us."
The Government plans to reach a budget surplus by 2019/20. Mr Osborne will say that a surplus will "protect working people" and ensure "we have the money to help us through the tough times when the storms come."
"Let me put it another way: if our country doesn't bring the deficit down, the deficit could bring our country down," he is expected to say.
Foreign Secretary Philip Hammond was forced to play down claims that Work and Pensions Secretary Iain Duncan Smith is on the brink of resignation in a bitter row over the cuts.
Mr Duncan Smith has clashed with Mr Osborne over plans to take £2 billion from the welfare budget to mitigate the effect of his cuts to tax credits following the Government's House of Lords defeat. Concerns have also been raised that cuts to local council budgets will be devastating for social care services for the elderly, and that cuts to the police force could spell the end of neighbourhood policing,
Sources close to the Work and Pensions Secretary have briefed newspapers that he is ready to walk if he is forced to compromise on universal credit reforms.
Asked on BBC's Andrew Marr Show if he was expecting Mr Duncan Smith to resign, Mr Hammond replied: "I don't think so".
He added: "We all have robust discussions with the Chancellor. That's the nature of the way government works.
Join our new commenting forum
Join thought-provoking conversations, follow other Independent readers and see their replies