George Osborne to remain stubborn on tax credits despite Tory backlash: 'We are not going to move on it... no caveats'
Downing Street set to resist growing pressure from Tory MPs, with former Cabinet minister Andrew Mitchell the latest to call for plans to slash £4.5bn from tax credits bill to be 'tweaked'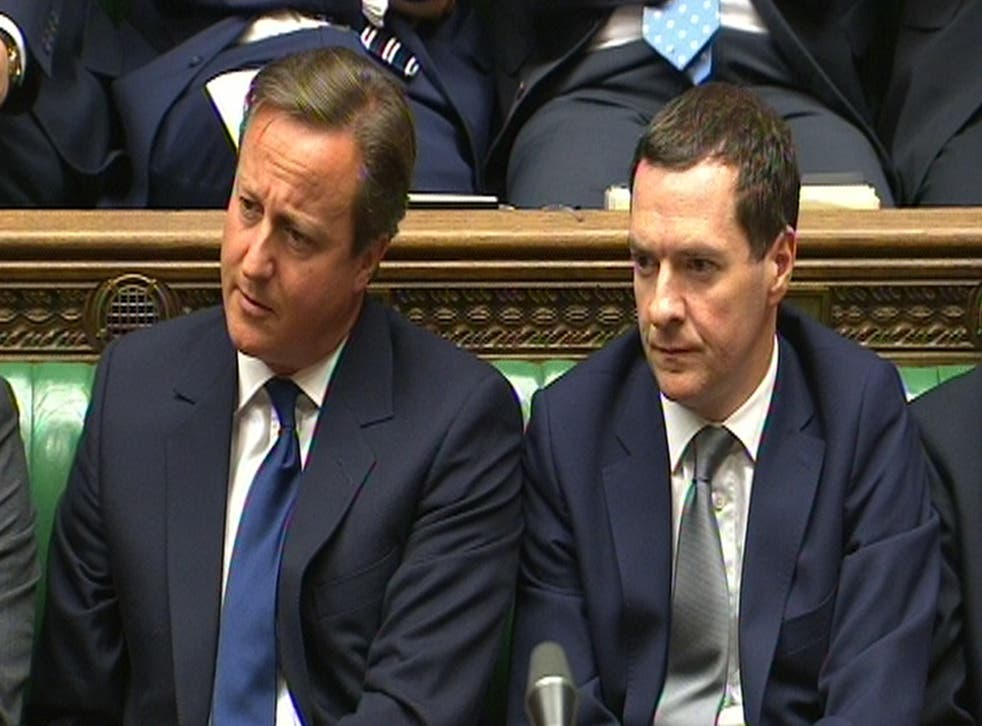 David Cameron and George Osborne will remain stubborn on their plans to cut £4.5bn a year from the working tax credits bill, with a Downing Street source insisting they are "not going to move on it".
It comes despite another senior Conservative figure urging a rethink on the cuts, which are set to make 3.2 million families worse off by an average of £1,300 a year when they come into effect next April.
Andrew Mitchell, who served in Mr Cameron's Coalition cabinet, called for the reforms to tax credits to be "tweaked" to limit the impact on the hardest-hit families and said he expected the Chancellor would keep an "open mind" on the issue.
However, a Downing Street source told Monday's Financial Times: "We are not going to move on it all. We are steadfastly committed to this whole policy. No caveats."
Mr Mitchell followed Boris Johnson in speaking out about the impact of the cuts on low income families. The Mayor of London, who is angling for an expected leadership bid when Mr Cameron stands down at the end of the Parliament, said his party needed to "work on" the plans and "mitigate and palliate" their impact.
Two Tory MPs, David Davis and Stephen McPartland, voted against the motion to reform tax credits, which passed last month.
Analysis by Labour found 71 Conservative MPs would be vulnerable to losing their seats in parliament to a public backlash against the tax credit cuts, which the Government claims will raise the Treasury up to £5.8bn a year by 2021.
Public opposition to the policy appears to be hardening, with a ComRes poll for the Independent On Sunday suggesting 43 per cent disagree that the cuts are needed – compared to 34 per cent who agree.
Join our new commenting forum
Join thought-provoking conversations, follow other Independent readers and see their replies