George Osborne targets tax evasion with crackdown on rich who keep cash in hidden overseas accounts
Osborne says new rules will make it easier to secure convictions for failing to declare assets abroad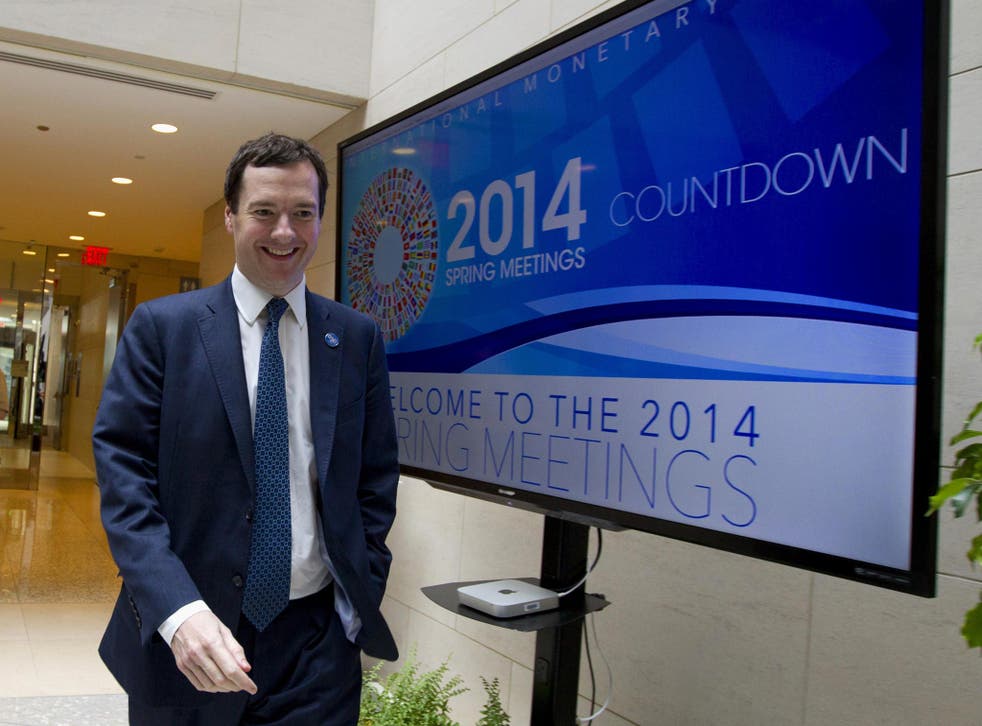 Super-rich people who live in Britain but hide their money away in foreign bank accounts face jail under new moves to clamp down on tax evasion.
At the moment tax inspectors have to prove that millionaires deliberately intend to avoid paying their dues to the Treasury when they transfer cash overseas.
But under plans for a new criminal offence, to bring a successful prosecution HM Revenue and Customs would have to demonstrate only that the money held abroad was taxable and undeclared.
Speaking in Washington last night on a visit to the US, the Chancellor, George Osborne, said the change would make it easier to bring to justice tax evaders who had previously claimed ignorance of the law to escape prosecution.
He said: "The message is clear with this new criminal offence: if you are evading tax, there is no safe haven and we will find you."
Details of the strict criminal liability offence will be published next week, alongside moves to boost the existing penalty for tax evasion, which is currently up to double the money owed.
Options being considered include increasing the maximum penalty and extending the law to prevent individuals from evading inheritance tax by transferring abroad assets which have been left to them.
The Treasury, which says it has recovered more than £1.5bn from foreign tax evasion, will also urge HMRC to reward whistleblowers who help to uncover untaxed bank accounts hidden overseas.
Mr Osborne also sought to combat Labour's central charge on the economy, that the Coalition has presided over a slide in living standards equivalent to £1,600 per person since 2010. Last year the International Monetary Fund also warned that the Chancellor's austerity policies were "playing with fire".
But Mr Osborne accused his critics of "pessimism" as he argued that the only way to boost household incomes was to achieve economic growth. "The Great Recession made our countries poorer and times have been difficult for British and American families. But in the UK the evidence shows that growth supports rising living standards.
"When the economy shrinks people get poorer and the only way to ensure people are better off is for the economy to grow."
Although he acknowledged that risks remained from uncertainty in the eurozone and the recent turmoil in Ukraine, he was keen to hit back at his critics.
He said Britain was back on the road to recovery after the Office for Budget Responsibility revised up its forecasts for UK growth to 2.7 per cent for this year and to 2.3 per cent in 2015.
He argued that more equal society would be achieved by cutting taxes, reforming welfare, sweeping away barriers to the creation of jobs and raising the quality of schools attended by youngsters from lower-income families.
Attacking calls for increased government spending, he said: "We have seen how that approach sows the seeds of its own destruction – not only because the spending becomes unaffordable but also because it creates dependency and ends up harming the very people it is designed to help.
"Instead we need to equip our citizens to succeed in the world as we find it."
But Chris Leslie, the shadow Chief Secretary to the Treasury, said Mr Osborne's claims about the strength of the economy did not match the reality faced by families across the country.
"The last thing millions of people facing a cost-of-living crisis want to hear is an out-of-touch Chancellor trying to tell them everything is going well," he said. "In 2010 George Osborne promised sustained rises in living standards, a secured rather than choked-off recovery and the books balanced by 2015. On every single pledge he has badly failed."
Join our new commenting forum
Join thought-provoking conversations, follow other Independent readers and see their replies