George Osborne will have to fight for the Tory leadership, says David Cameron
The Chancellor is the front-runner to succeed his friend and ally Mr Cameron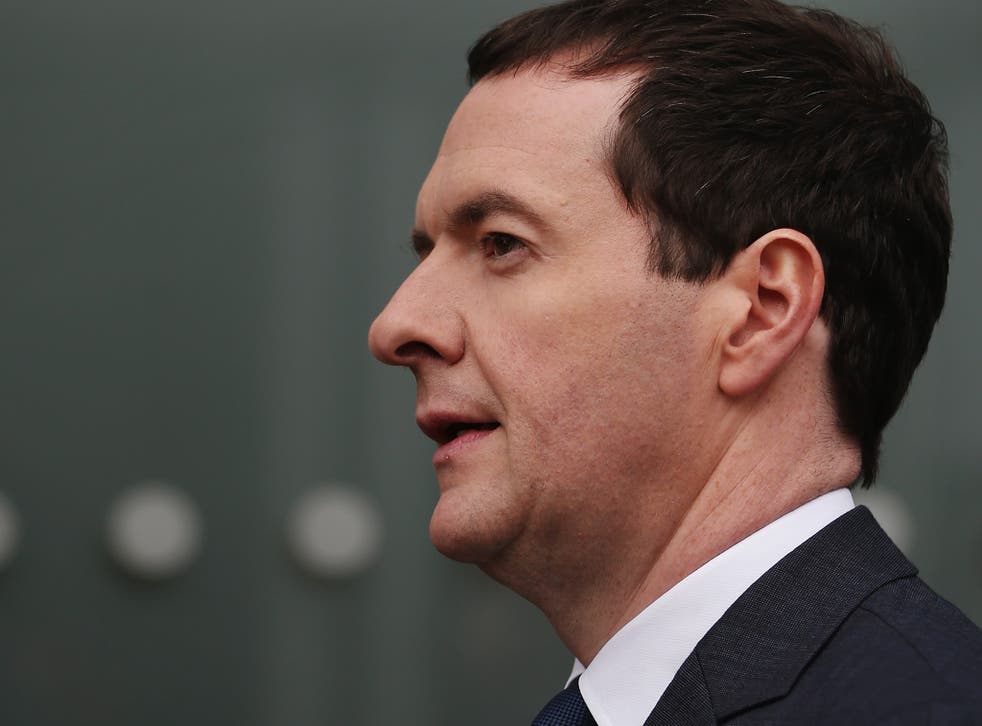 George Osborne will have to fight for the Conservative Party leadership and will not enjoy a "coronation", David Cameron has has insisted.
Although the Chancellor is the front-runner to succeed his friend and ally Mr Cameron, some fellow Cabinet ministers are accusing him of campaigning openly for the job even though the Prime Minister is unlikely to stand down until 2019. "His actions are raising eyebrows," one senior Tory said.
Some Tories fear that Mr Cameron unwittingly turned the party conference in Manchester into a "beauty contest" by announcing before the May general election that he would not serve as prime minister beyond 2020.
On 4 October, Mr Cameron insisted he had given a straight answer to a BBC question and that he would not choose his successor. Tory MPs select a shortlist of two candidates, who then go into a ballot among party members.
"We have very clear rules," Mr Cameron said.
"Those rules will be followed. It's never a coronation because it's not my decision. It is the decision of the MPs and the party members."
On the beauty contest, the Prime Minister said: "Frankly I would say look it's good, we've got a team, we've got a team with stars in it. And of course people will look at some of those stars and think well…he or she, would they be able to do this job? Good! Frankly it's great!"
In a highly personal interview with the Mail on Sunday, Mr Osborne played down the idea that he is prime minister-in-waiting. He said: "I never look at him [Mr Cameron] and go 'I should be sitting there, he's occupying my seat , he's stolen by birthright.' I owe it to him to do this job to the best of my ability until the day he stops being prime minister."
Boris Johnson, who is seen as Mr Osborne's main rival, will stake his claim in his speech to the conference on 6 October. He will suggest that his two victories in the London Mayoral elections show that he could also beat Labour in the rest of the country. "I know them [Labour] because we have fought and beaten them twice," he is expected to say.
The third candidate is likely to be a woman and there are growing signs of a battle between Theresa May, the Home Secretary, and Nicky Morgan, the Education Secretary, who hinted at a fringe meeting she could be a contender. She said it was for "other people to decide" who ran but pointed to her two election victories in her marginal seat of Loughborough, saying she had proven the key leadership credential of "the ability for people to follow you".
In an apparent rebuke for Ms Morgan, Ms May said it was not the time to talk about the party leadership and that candidate should "only cross that bridge when we come to it."
Osborne's first Budget? It's wrong, wrong, wrong!

Show all 2
Other possible leadership contenders were asked about their intentions in media interviews. Sajid Javid, the Business Secretary an ally of Mr Osborne, said he would not stand.
Justine Greening signaled that she could also be a candidate when she ranged well beyond her brief as International Development Secretary in her speech to the conference. She said: "Wherever you are in the world, young people tell me they want the same thing, a job and the dignity of work. I know that the toughest year of my childhood in Rotherham was the year my dad was unemployed."
She added: "Having been in business for 15 years before entering Parliament, I'm determined to make sure my department delivers value for money."
Join our new commenting forum
Join thought-provoking conversations, follow other Independent readers and see their replies