Give us access to information on tax havens and tax avoiders, African leaders tell David Cameron ahead of G8 Summit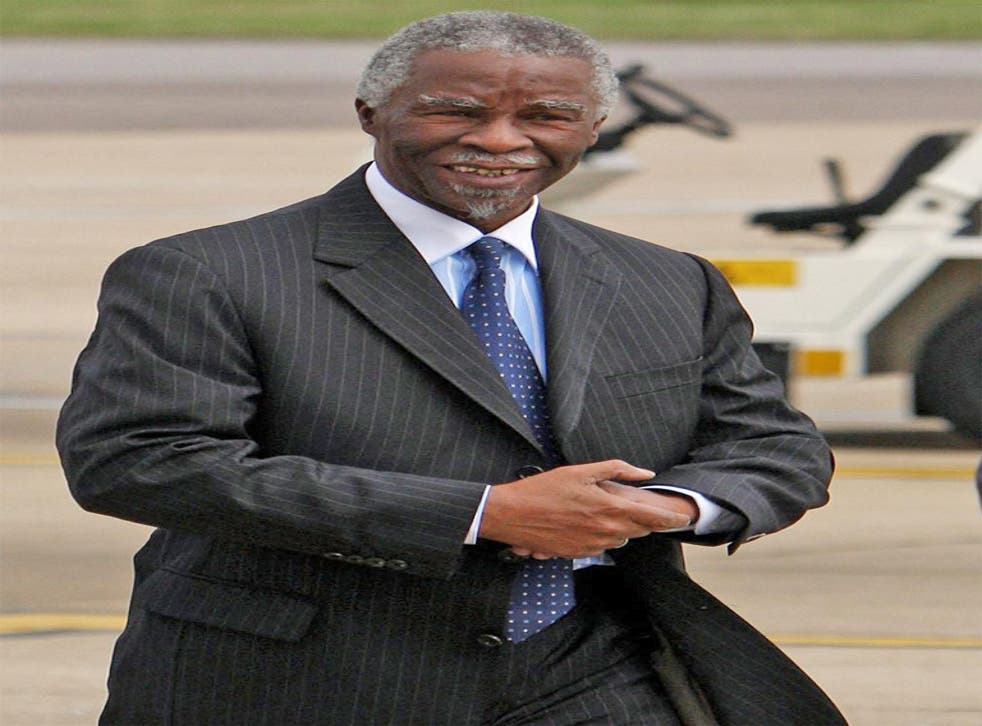 African leaders will warn David Cameron on Monday that his plans for a global crackdown on tax avoidance may be of little value to the world's poorest countries.
A high-level group chaired by Thabo Mbeki, the former South African President, has found that African countries are losing $50bn a year in illicit financial flows - much of it into tax havens, and more than the annual aid they receive.
The panel will unveil its findings in Zambia on Monday as Mr Cameron urges G8 leaders to agree joint action on tax avoidance as they start a two-day summit at Lough Erne near Enniskillen in Northern Ireland. The African group will propose three measures on the G8's agenda - a global system of tax information-sharing; identifying the real "beneficial owners" of bank accounts, often concealed behind phantom "shell companies", and for multinationals to publicly report their business operations and tax payments in each country where they operate.
Aid agencies have praised Mr Cameron for securing a commitment by the UK's 10 crown dependencies and overseas territories seen as tax havens, including Bermuda and Guernsey, to join a multilateral tax information sharing deal in talks on Saturday.
However, the agencies are worried that the Loch Erne meeting will fall short of the crucial demands in the African group's report - that poor countries should be fully included in the tax and transparency deal agreed by the eight rich nations. They warn African nations will not know what information to request about firms accused of exploiting their natural resources as they often have little idea where the money ends up, and so public registers are vital.
The Prime Minister is expected to urge the G8 nations to opt for public lists. But he stopped short of saying the UK's "beneficial ownership" register will definitely be open to the public as well as the tax authorities, saying he would consult on the issue first. This may reflect a more cautious approach by the Chancellor George Osborne, who is said to want Britain to move in line with other countries but not be at a disadvantage by jumping first.
Pamela Chisanga, country director for ActionAid in Zambia, said: "It's hard to see how David Cameron can look Thabo Mbeki in the eye if the G8 tax deal agreed on Tuesday excludes African and other developing countries from access to tax haven information."
Brendan Cox, spokesperson for the IF campaign against global hunger, said: "With just hours left to secure a G8 tax deal that delivers for the poorest, the PM has to keep the bar high. A summit focused on transparency simply can't justify recommending secret lists of phantom firms. We can still get a result but it's going to go to the wire and will require the PM being ready to stand up for developing countries who don't have a seat at the table."
Mr Cameron will argue on Monday that the summit will bring direct benefits to Britain, its G8 partners and the developing world. Before a formal opening session on the economy, he will join Barack Obama and other European leaders in kickstarting talks on an ambitious US-EU free trade deal.
The Prime Minister will argue that the move could "turbo-charge" the transatlantic economy and be worth £10bn a year to the UK - £380 to every household. He will say: "This will be a summit that will drive growth and prosperity all over the world. Not because the agreements we reach - on tax, on trade and transparency - are ends in themselves. They are the tools we need to create jobs for our people and raise living standards."
David Cameron's G8 Summit goals
TRANSPARENCY
Aim: David Cameron wants the G8 countries to sign up to an action plan to disclose who owns shadowy "shell companies" linked to money laundering, tax evasion, corruption and terrorist funding.
Likely outcome: A commitment to greater openness but registers may be open to tax authorities rather than public.Timescale may also be left open.
TAX AVOIDANCE
Aim: The Prime Minister wants the G8 members to agree to the automatic sharing of tax information.
Likely outcome: Some progress. But aid agencies fear the poorest countries may be frozen out of a "rich man's tax club".
TERRORISM
Aim: Mr Cameron is keen to secure "a clear and united stand" by the G8 nations against pay kidnapping ransoms to terrorists.
Likely outcome: A form of words should be agreed but may not stop some countries paying ransoms secretly.
TRADE
Aim: Mr Cameron will launch negotiations on a landmark free trade deal between the EU and United States.
Likely outcome: Talks will go ahead but could drag on a for a long time.
Join our new commenting forum
Join thought-provoking conversations, follow other Independent readers and see their replies