'Go and vote in your own country': Evidence of non-British EU citizens turned away at the polls despite being on electoral roll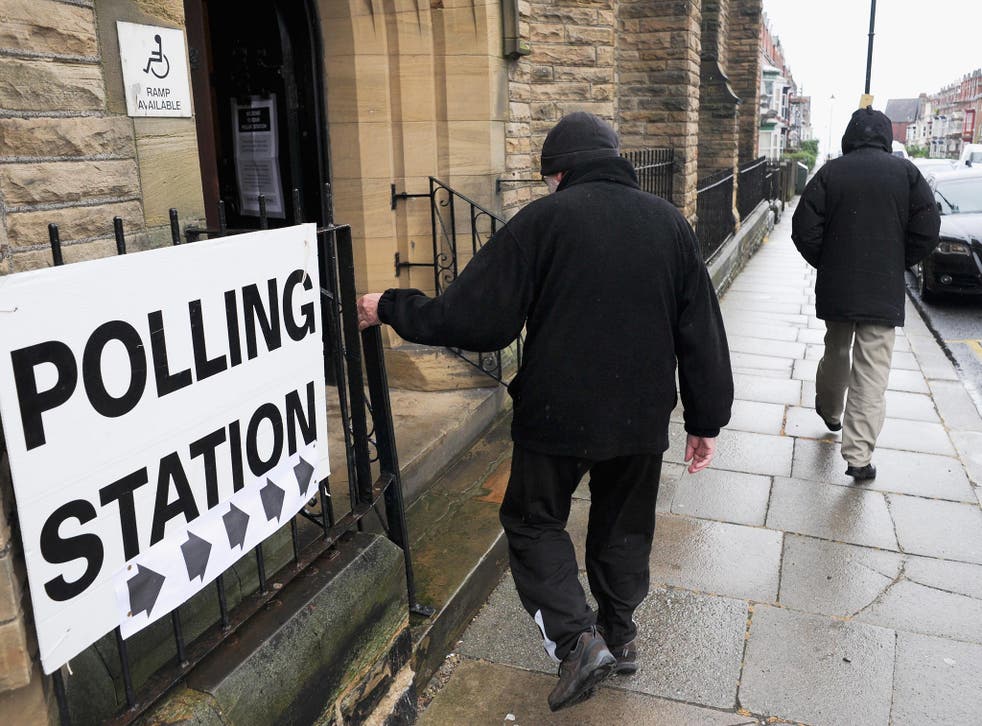 Swathes of European citizens living in Britain were turned away from the ballot box in the European elections on Thursday despite registering as voters and having polling cards.
The Independent has seen evidence of more than 60 EU nationals on the electoral roll being denied the chance to vote in the European elections. The overall number affected is likely to be significantly higher.
The lost votes could be particularly significant in a year when Ukip is expected to make significant gains as non-British voters are less likely to support immigration-sceptical candidates.
Many EU nationals had made sure they were on the electoral roll but were unaware of an extra piece of paperwork needed in order to cast their votes in Britain. The form, known as a UC1 appears not to have been advertised or sent out in many cases.
Others had all the relevant registration documents but were still told by election officials to "go and vote in their own country".
The Electoral Commission acknowledged last night that many EU citizens were unaware of the extra form needed to cast their vote in Britain. They also admitted that they had received complaints from non-British EU voters saying it was never sent to them.
In pictures: Local and European election results 2014

Show all 34
Wojciech Zylinski, 26, a digital developer from Poland living in London, had filled in all the right forms but was still turned away.
"I filled in two registration forms - local and EU - and gave them to the council official, who checked them and confirmed that everything was fine. On Thursday evening I went to my local polling station to vote. I was shocked when I was told that I cannot vote in the European elections because 'I need to vote where I came from'. After I argued that it's not the case, I was told that I have never registered to vote in EU elections in the first place. My arguments fell on deaf ears. The exact same thing happened to my sister, who also registered in Newham and was denied vote at a different polling station.
"What troubles me is that I handed out both registration forms together and on time, so it's not a case of postal delays or missing mail. One form was processed correctly and I was able to vote in local elections."
A 35-year-old man called Baptiste, who wanted his surname withheld, posted online: "I'm a French citizen, lived in the UK 18 years. Told by East Cambridgeshire District Council to 'go and vote in my own country'."
He said later: "I have returned all paperwork the council sent to me, and I have never ever had troubles voting in elections before. When I complained to the council worker of the unpleasant undertones of the language she was using, I never received a reply."
Ewa Sipta, 38, a Polish citizen living in London, said: "I went to vote in Haringey and I took part in council elections but I couldn't vote in EU elections. I was convinced that if I'm registered to vote in the UK it is enough to vote in the EU elections here. It's a shame it hadn't been made clearer."
Jakub Krupa, coordinator of the "Vote: You're At Home" campaign, encouraging Poles to take part in the European elections, said the registration procedure for EU nationals was "highly unclear".
"At the beginning of the campaign we were informed by the Electoral Commission that there is only one form that needs to be filled," he said, "and only because we were suspicious about it and enquired the London office again, we discovered that there is a UC1 form - a special form for non-UK EU citizens to register for the European elections."
He added: "The form is not mentioned anywhere on the Electoral Commission website during the registration procedure and if one is not reading the form available on aboutmyvote very carefully, they will never discover that he or she needs to submit something more than that to vote in EP2014 election."
Peter Trescak, 34, from Watford, said: "As soon as I arrived in Britain I registered to vote here as I'm very political. My partner is British and I'm Slovakian. We both received papers saying we're registered for the election but I wasn't allowed to vote. I didn't know about registering additionally to vote in the European election."
A spokeswoman for the Electoral Commission said: "It is clear that some EU citizens were unaware that they had to fill in the declaration form, and some have told us that they did not receive one from their Electoral Registration Officer. Our guidance to EROs makes clear that they must send the declaration to those who have indicated on their registration forms that they are an EU citizen. We will be following this up in our post-election review and ensuring that EROs are aware that they must send this form."
Join our new commenting forum
Join thought-provoking conversations, follow other Independent readers and see their replies