Go Movement: Campaigners form coalition aiming to become official Brexit group
Group backed by Ukip leader Nigel Farage, the Leave.EU group and other smaller organisations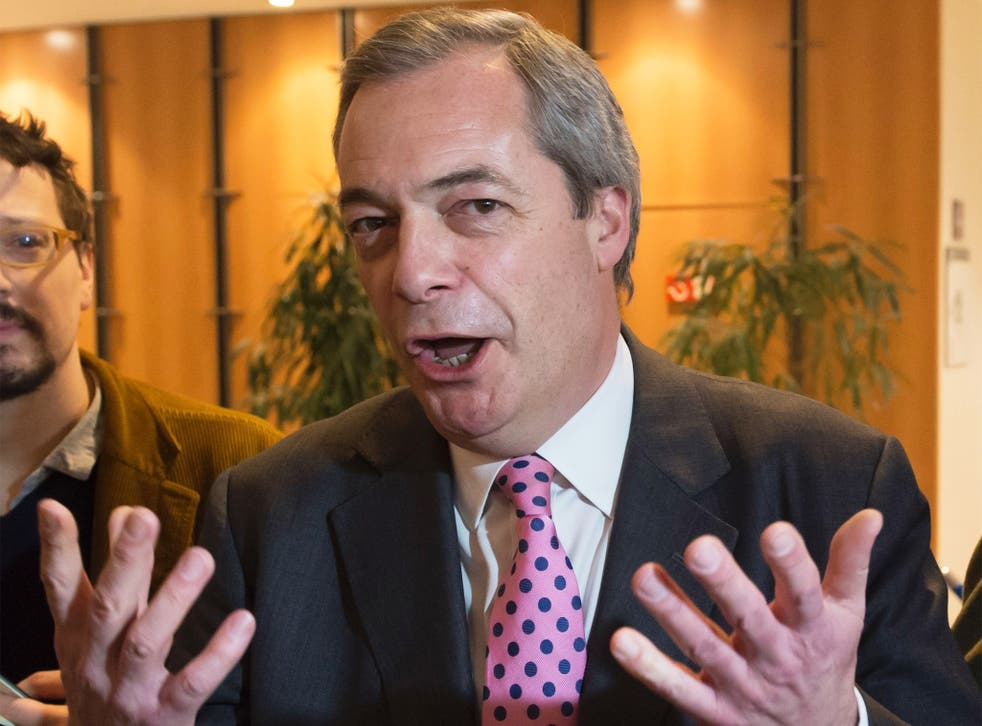 Supporters of Britain leaving the European Union have created a coalition called the GO Movement which will apply for designation as the official Leave campaign in the membership referendum expected in June.
It is being backed by Eurosceptics from the Grassroots Out campaign, the Ukip leader Nigel Farage, the Leave.EU group and other smaller organisations.
But the new grouping's move suffered an immediate setback when its claim that it was backed by a Democratic Unionist MP was derided as "utter codswallop" by the Northern Ireland party. A spokesman said: "We are appalled with them. This is not the way people who want to cooperate to achieve Brexit should behave."
The umbrella group was formed after Leave.EU and the Ukip leadership backed the cross-party Grassroots Out campaign founded by the Tory MPs Peter Bone and Tom Pursglove and Labour's Kate Hoey.
Ms Hoey said: "The GO Movement is the people's campaign. We will take on the establishment and win this referendum to secure a better, safer and freer future for our country outside the EU."
Asked earlier this month about the aim of Grassroots Out, Mr Bone told the Independent: "We've absolutely no interest in designation – that's not what we're about."
Farage: PM asked for nothing
The move leaves the movement vying with the rival campaign Vote Leave for the Electoral Commission designation, entitling the chosen group to £600,000 in public money, campaign broadcasts and free mailshots.
Grassroots Out is staging a rally on late on 19 February, following the conclusion of the Brussels summit at which David Cameron hopes to win support from other EU leaders for his reform demands. The rally will be addressed by senior political figures who hope they will be joined on stage by ministers if collective Cabinet responsibility has been waived at that point by Mr Cameron.
Eurosceptic groups have been beset by infighting in recent months, with Leave.UK's founder Arron Banks, who is a Ukip donor, attacking senior figures in Vote Leave, which is backed by Ukip's only MP, Douglas Carswell.
Vote Leave denied the movement's claim that it was about to fall in behind the new grouping, insisting it was confident of winning the designation because it was more broad-based and forward looking than its rival.
A spokesman said: "We wish this new campaign well and are willing to work with anyone who wishes to campaign to leave the EU."
Join our new commenting forum
Join thought-provoking conversations, follow other Independent readers and see their replies