Going away? Don't forget the cameras Mr Cameron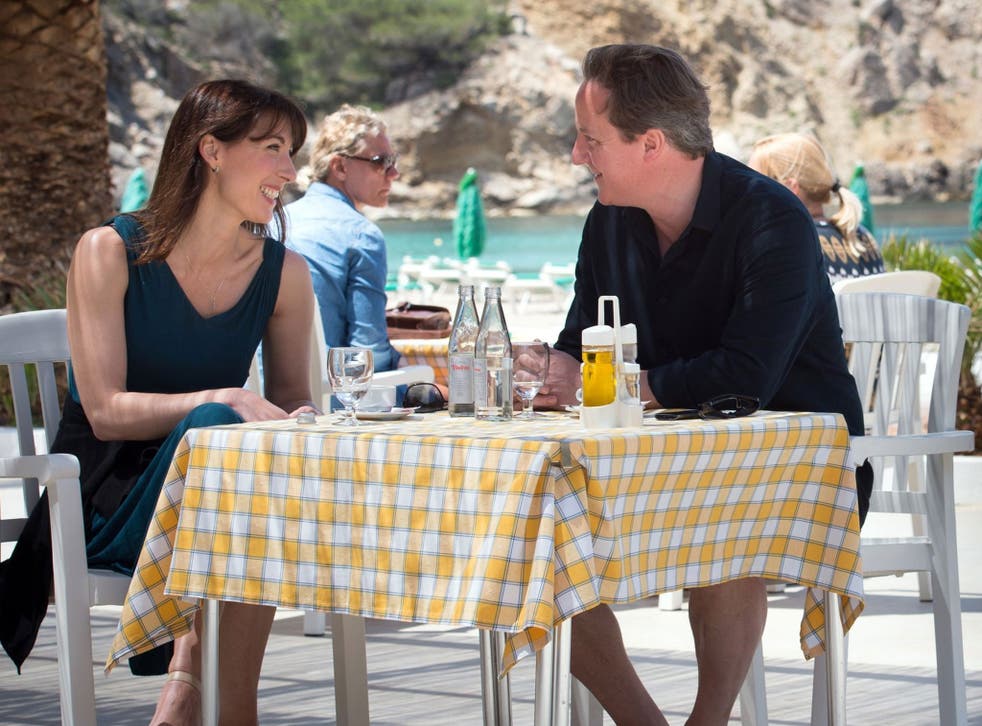 It's difficult for senior politicians to take a break abroad. David Cameron came under fire for jetting off to Ibiza for the weekend in the midst of a terror alert. Which made the first-day-of-holiday photo shoot all the more crucial.
Pictures released by the Prime Minister's office show a leader hovering between relaxation and readiness. While most Britons might enjoy a cool beer on holiday, it's only water and coffee for the Prime Minister. Clear-headed and ready to go, with a nod to austerity.
The Prime Minister is staying off the beach and in the shade, so as not to rub salt into the wounds of sun-starved voters at home. Note also that the sunglasses have been set aside for the photo. Shades next to beach carry too much of the "at play" look.
Join our new commenting forum
Join thought-provoking conversations, follow other Independent readers and see their replies