Gove told to open private email to public scrutiny
Education Secretary loses battle to keep messages from personal account to special advisers secret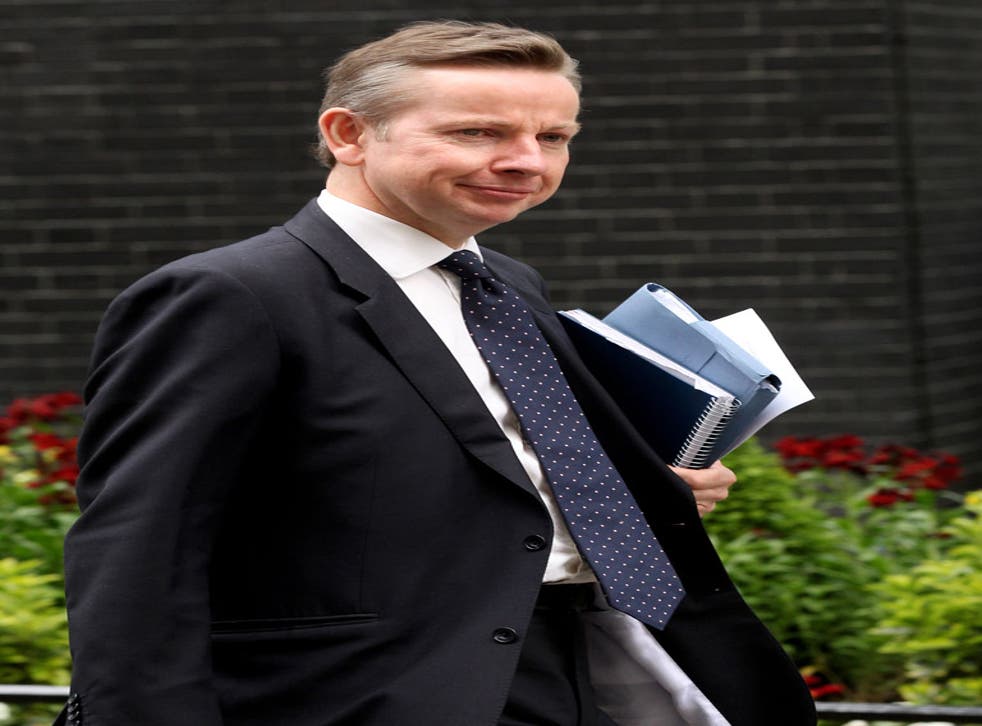 In a ruling that will send shivers through Whitehall, the Education Secretary Michael Gove was yesterday instructed to release details of messages sent from his personal email account.
Christopher Graham, the Information Commissioner, decided the emails were covered by the Freedom of Information (FOI) Act as they concerned Government business. The ruling marks a severe setback to Mr Gove's battle to keep the emails private – and could have wide ramifications across the Government machine.
Senior ministers and their advisers routinely use private email accounts to ensure the contents cannot be seen by civil servants and to keep them outside the scope of FOI requests. Downing Street has insisted that David Cameron has not used his private email in this way.
Government advisers also privately admit discussing sensitive subjects on private emails to combat the risk of Labour-supporting officials leaking the contents. It emerged nearly six months ago that Mr Gove had been using his wife's personal account, named "Mrs Blurt", rather than his departmental account, to discuss Government business with advisers.
The ruling centred on an email sent from the account in December 2010 to the private email addresses of two special advisers, as well as a civil servant and MP.
The Education Secretary had been resisting release of the information on the grounds that ministers' personal email accounts are not covered by the Act. It has become a test case that is being carefully scrutinised by ministers and has been discussed in Downing Street.
A spokesman for Mr Graham said: "The Commissioner's decision is that the information amounted to departmental business and so was subject to freedom-of-information laws, being held on behalf of the Department for Education.
"The department is now required either to disclose the requested information – the subject line of the email and the date and time it was sent – or issue a refusal notice in accordance with the FOI Act giving reasons for withholding it." In a statement yesterday, the Campaign for Freedom of Information said: "The decision closes off two potentially vast loopholes which would have allowed industrial-scale evasion of the FOI Act.
"The Commissioner has made it clear that Government business carried out via private email accounts is subject to FOI – otherwise all departmental business would have switched to Hotmail accounts."
The Department for Education has 28 days to lodge an appeal against the decision with the Information Tribunal. A spokesman said it was considering its next step.
Join our new commenting forum
Join thought-provoking conversations, follow other Independent readers and see their replies