Government overturns judges' decision to publish letters written by Prince Charles to seven different government departments
In a statement, the Attorney General Dominic Grieve said the letters reflected the Prince of Wales 'most deeply held personal view and beliefs' and 'are in many cases particularly frank'.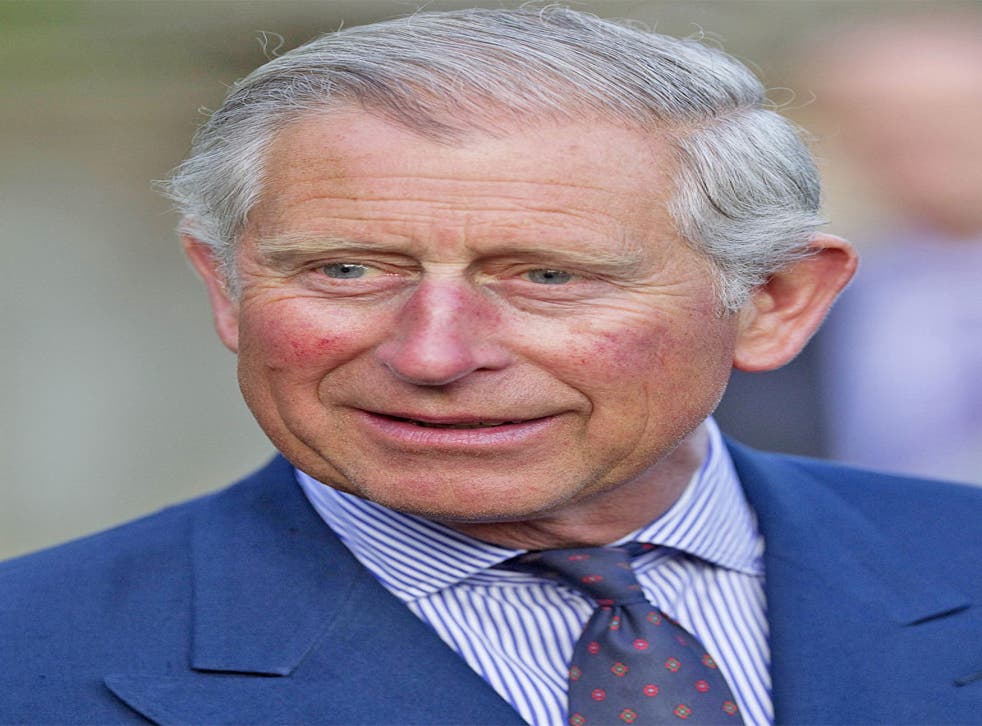 They became known as the "black spider memos" – letters written by Prince Charles in his near indecipherable handwriting and sent to government ministers, marked private and confidential, containing his views on the government's environment policy, in which the Prince has long been both personally and financially interested.
But the Attorney General Dominic Grieve has used a rare ministerial veto to block publication of the letters, overturning the decision made by three judges at a Freedom of Information tribunal.
The letters, thirty of them, written between September 1st 2004 and April 1st 2005 represent, according to Mr Grieve, the Prince's "most deeply held personal views and beliefs" and "are in many cases particularly frank." Consequently, their publication could "damage … the Prince of Wales' political neutrality" and "seriously undermine the Prince's ability to fulfil his duties when he becomes King."
"The Sovereign cannot be seen to favour one political party above another, or to engage in political controversy," Mr Grieve said, in a ten page document explaining his decision. "Any such perception would be seriously damaging to his role as future Monarch, because if he forfeits his position of political neutrality as heir to the throne, he cannot easily recover it when he is King.
"This is an exceptional case meriting use of the Ministerial veto to prevent disclosure and to safeguard the public interest."
The details of the 30 letters remain unknown, but Mr Grieve makes clear that 27 of them fall under the terms of the Environmental Information Regulations 2004, which grants the public the right to know about decisions, policies and activities that affect the environment.
The Prince's Duchy of Cornwall estate has been leasing waters for farming Pacific oysters in the Lower Fal and Helford intertidal area in Cornwall. Land on the Crown Estate has also been leased for wind farms, despite the Prince having spoken out against them, before changing his mind.
In 2010 Prince Charles told an NBC documentary crew he believed he was "born into this position for a purpose", claiming: "I don't want my grandchildren or yours to come along and say to me: 'Why the hell didn't you come and do something about this?'"
Mr Grieve said that there is "nothing improper in the nature or the content of the letters" and that the Prince has a right to confidential correspondence with ministers.
"In my view it is of very considerable practical benefit to the Prince of Wales' preparations for kingship that he should engage in correspondence and engage in dialogue with ministers about matters falling within the business of their departments.
"Discussing matters of policy with ministers and urging views upon them falls within the ambit of 'advising' or 'warning' about the government's actions."
The Prince's Private Secretary Sir Stephen Lamport has said Charles believes that writing to Government ministers prepares him for when he is made king, and that he will stop the controversial practice when he is crowned.
There are those, however, who suggest that it is the writing of the letters, not their possible publication, that undermines the Prince's political neutrality.
"The royals, like all of us, have to accept responsibility for what they say," said Labour MP Denis MacShane. "If Charles thinks he needs to express his views, he's an important person, so he should accept that these are public domain documents.
"I'm baffled by the notion that there's some compromise to his position. If he believes that as a future monarch he should be outside of politics and public affairs, then he shouldn't have written the letters in the first place."
The judges on the information tribunal ruled last month in favour of releasing the letters, stating: "The essential reason is that it will generally be in the overall public interest for there to be transparency as to how and when Prince Charles seeks to influence government."
They decided "it was fundamental" that the lobbying by the heir "cannot have constitutional status" and cannot be protected from disclosure.
The evidence, they said, showed "Prince Charles using his access to government ministers, and no doubt considering himself entitled to use that access, in order to set up and drive forward charities and promote views, but not as part of his preparation for kingship … Ministers responded, and no doubt felt themselves obliged to respond, but again not as part of Prince Charles's preparation for kingship."
Graham Smith, the director of Republic, a pressure group which is campaigning for greater transparency over royal engagement in politics said: "He clearly has something to hide and this is a coverup.
"In a very convoluted way, [Grieve] is saying it is in Charles's interests to use the veto and therefore it is in the public interest, which it isn't.
"There is no credibility to Grieve's remarks and he is simply making sure that Charles isn't exposed for lobbying government."
The Guardian newspaper, who originally made the Freedom of Information Request seven years ago, said that it would be seeking to take the government to the high court to challenge the veto on the grounds that it had acted unreasonably.
Join our new commenting forum
Join thought-provoking conversations, follow other Independent readers and see their replies