Government releases figures showing badger cull case was exaggerated by flawed bovine TB statistics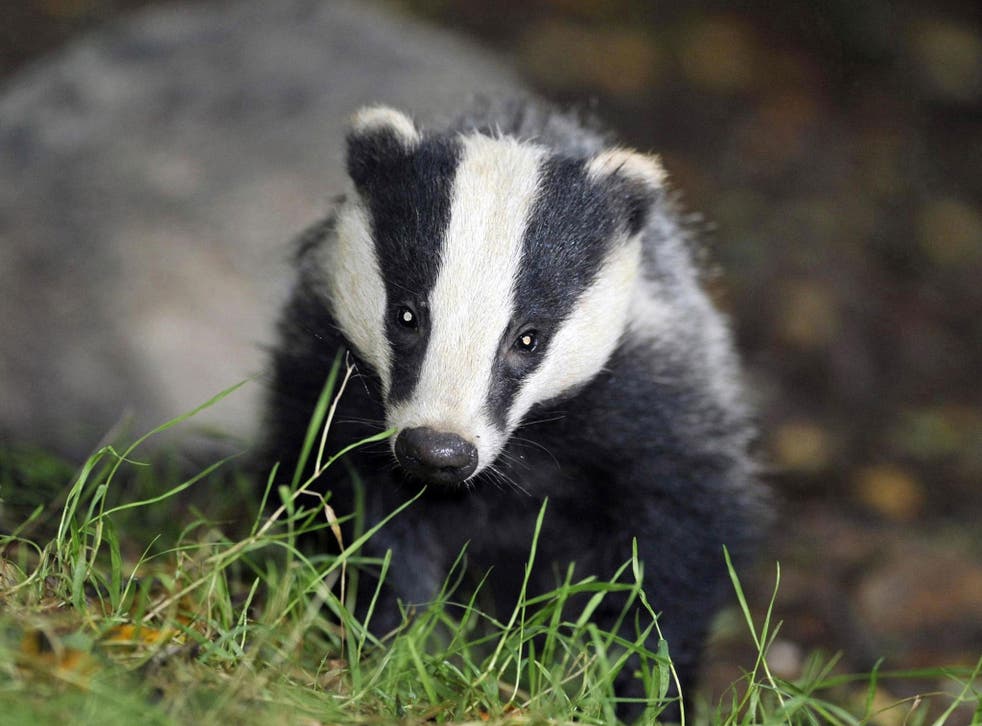 The Government's highly controversial badger cull has suffered a further setback after it released figures which showed it had exaggerated the case for the cull.
The Department for Food, Agriculture and Rural Affairs (Defra) has admitted that an IT glitch meant it had overstated the number of cattle herds infected by tuberculosis in Britain to such an extent that there had actually been a decline in the year preceding the badger cull in September 2013, rather than the rise it had previously announced.
Revised numbers, calculated after an error was found in the system last month, show that the number of herds infected by bovine TB fell by 3.4 per cent in the year to September 2013, rather than rising by 18 per cent, as it previously said.
Defra also disclosed that the rate of new infections had been slightly exaggerated in both 2012 and 2013 – again undermining the case for the cull of badgers, which most scientists believe help to spread the disease between cattle.
Further undermining Mr Paterson's case for the cull, new figures showed that there was a 13 per cent reduction in the number of cattle – as opposed to herds – compulsorily slaughtered in England because of bovine TB between January to November in 2013, compared to the same period the year earlier.
Together, these figures demonstrate that Environment Secretary Owen Paterson unwittingly misled Parliament about the case for the cull when he said in September "the disease is getting worse and is spreading across the country".
Mark Jones, a vet and executive director of Human Society International-UK, said: "This is highly significant because it suggests that the measures being put in place such as tighter biosecurity, restrictions on cattle movements and a tougher testing regime are working better than we thought."
"Owen Paterson used these figures to justify the cull but these figures contradict what he was saying," Mr Jones added.
Dominic Dyer, policy advisor for animal charity Care for the Wild, said: "Once again we're seeing reductions in all the key indicators around bovine TB and all before any impact from the badger cull will be seen."
A Defra spokesman said the key headline incidence rate - the percentage of cattle with bovine TB - was unaffected by the revisions.
"Long term there are still unacceptably high levels of TB. We still have the highest levels in Europe. It's a positive we're seeing less cattle being slaughtered but it's difficult to attribute it to anything in particular. The vaccination is only used in small areas so I don't think this has any impact on the national picture," the spokesman added.
Register for free to continue reading
Registration is a free and easy way to support our truly independent journalism
By registering, you will also enjoy limited access to Premium articles, exclusive newsletters, commenting, and virtual events with our leading journalists
Already have an account? sign in
Register for free to continue reading
Registration is a free and easy way to support our truly independent journalism
By registering, you will also enjoy limited access to Premium articles, exclusive newsletters, commenting, and virtual events with our leading journalists
Already have an account? sign in
Join our new commenting forum
Join thought-provoking conversations, follow other Independent readers and see their replies