Grant Shapps resigns: Lord Feldman to be questioned over Tory bullying suicide scandal
He is among more than 40 witnesses who will be asked to give evidence to party officials investigating the affair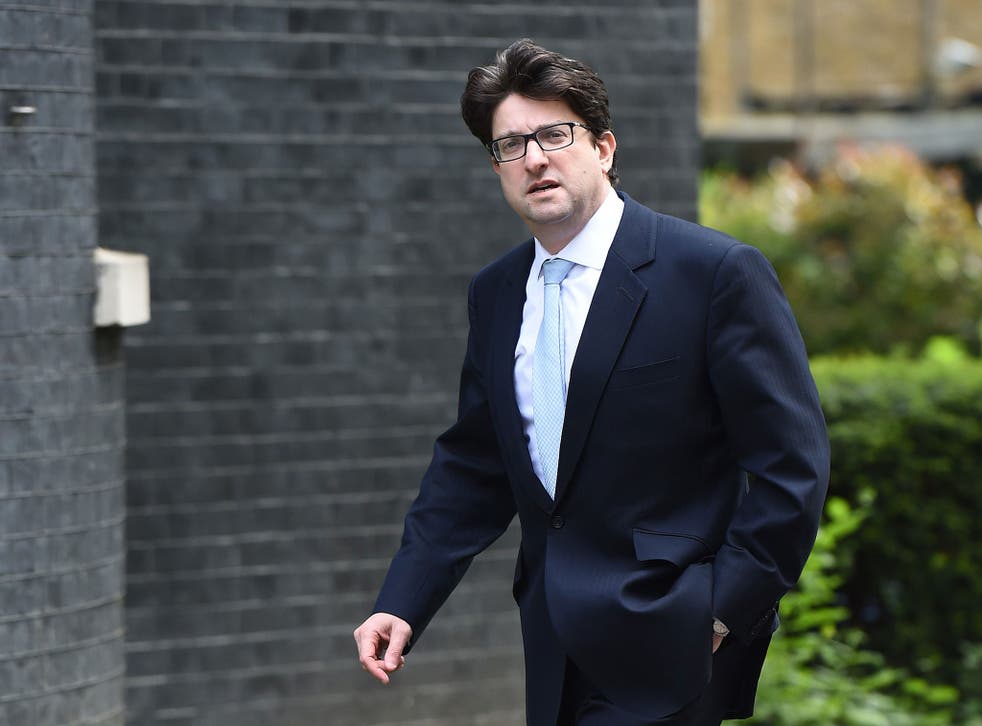 Lord Feldman, the barrister handpicked by David Cameron to chair the Conservative Party, is to be questioned by staff investigating the bullying scandal that has engulfed the party's youth wing.
He is among more than 40 witnesses who will be asked to give evidence to party officials investigating the affair.
A leading City law firm, Clifford Chance, has been instructed to prepare a report on the issues raised, with a remit to assess whether complaints were handled properly and "identify any individuals who were at fault".
The firm will also consider the integrity of the evidence-collecting process and whether the right people have been interviewed.
Party officials hope the law firm's involvement will go some way to placating those –including the father of a young activist who committed suicide – calling for a fully independent inquiry.
The allegations forced the former party chairman Grant Shapps to resign his ministerial post on 28 November, while the person at the centre of the allegations, Mark Clarke, has had his party membership cancelled for life.
Mr Shapps quit his post as an International Development minister, admitting that he should have "set alarm bells ringing sooner" about reports of bullying and bad behaviour during his time as Conservative co-chairman.
In September, a 21-year-old former Tory activist, Elliott Johnson, was found dead on a railway line in Buckinghamshire. A coroner revealed that he had left a note complaining of being bullied.
In the month before his death, Mr Johnson was the target of an angry confrontation by Mr Clarke in a pub. Mr Clarke has denied allegations of bullying, and has said he will speak about what happened after the coroner's inquest has been completed.
Mr Clarke was known as the "Tatler Tory" because of a magazine article that tipped him as a future Cabinet minister. He stood as the Tory candidate in Tooting in the 2010 general election, but lost the seat to Labour's Sadiq Khan, and his political ambition was then thwarted when he was denied a place on the candidates' list for the 2015 election, apparently because reports of his personal behaviour had reached party headquarters.
He appears to have blamed this setback on Baroness Warsi, Mr Shapps's predecessor as party chairman, who complained in an email to Mr Shapps in January that Mr Clarke had been abusing her on Twitter.
Cut off by Conservative HQ, Mr Clarke took it upon himself to organise RoadTrip 2015, which bussed young Conservative volunteers into marginal seats. His energy impressed Mr Shapps, who brought him back into the official Conservative campaign.
One of many allegations published in the Mail on Sunday is that Mr Clarke tried blackmail in his determination to get back on to the candidates' list, using information he had obtained about illicit sexual relationships at head office. The party's deputy chairman, Robert Halfon, has since admitted an affair with the woman who headed the Conservative youth wing, Conservative Future.
One question likely to be raised during the internal investigation is why Mr Shapps, who has had no role at head office since May, has had to resign while Lord Feldman, who has been co-chairman of the party since 2010, is still in his post.
Lord Feldman has been a friend of David Cameron since they were fellow students at Brasenose College, Oxford, in the 1980s.
Root of the scandal: A young man's suicide
Elliott Johnson was a member of Conservative Future, the party's youth wing, and of the campaigning group Conservative Way Forward.
He helped out during the general election, but afterwards became disturbed by Mark Clarke's behaviour.
On 12 August, Clarke learnt that Johnson was complaining, and confronted him in a pub, in front of witnesses. In Johnson's words: "Mark pinned me (literally in a seat) and bullied and interrogated me." There were complaints to party headquarters, but Johnson seemingly felt they were prepared to do nothing.
The 21-year-old took his own life in September, leaving a note accusing Clarke of bullying him.