Grant Shapps resigns: Now pressure mounts on Lord Feldman
His resignation came after the Tory party became engulfed in allegations of bullying, sexual assault and intimidation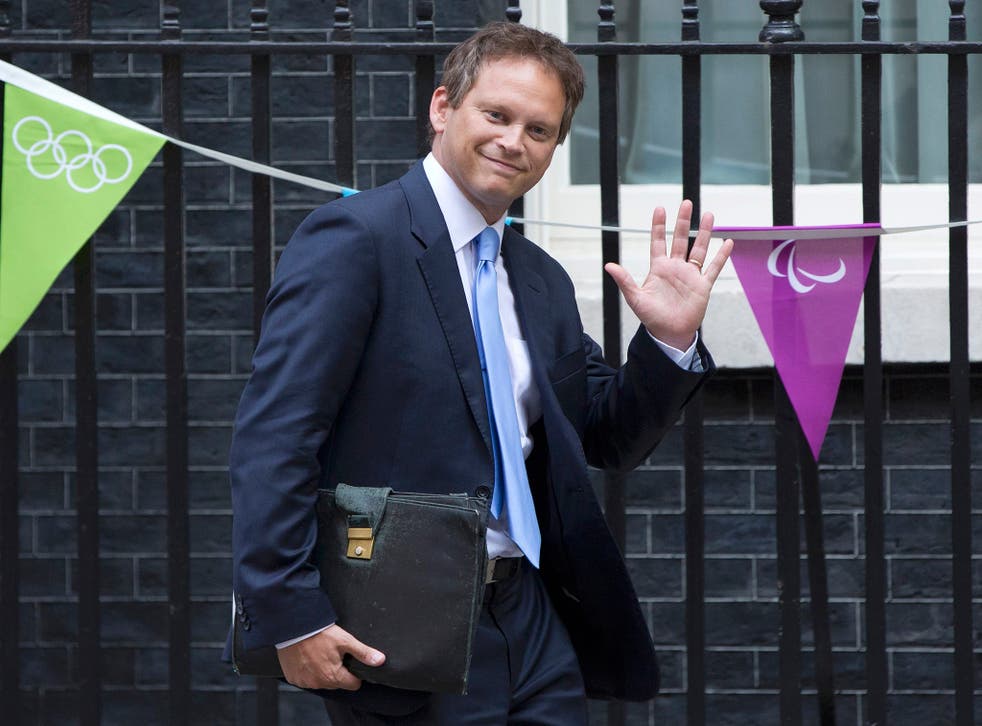 Pressure mounted on Conservative Party chairman Lord Feldman to stand down after Grant Shapps quit as international development minister amid claims he failed to act on allegations of bullying.
Mr Shapps, who was co-chair of the Tory party with Lord Feldman, quit telling the Prime Minister the "buck should stop with me"
His resignation came after the Conservative party became engulfed in allegations of bullying, sexual assault and intimidation after the death of a 21-year-old activist, Elliott Johnson.
Mr Johnson died having made allegations against Mark Clarke, a former key party election campaign worker. Mr Clarke has rejected the claims.
In his resignation letter, Mr Shapps said neither he nor the party could find any record of written allegations of bullying, sexual abuse or blackmail made to the chairman's office before the general election in May.
"I cannot help but feel that the steady stream of those who raised smaller, more nuanced, objections should have perhaps set alarm bells ringing sooner.
"In the end, I signed that letter appointing Mark Clarke … and I firmly believe that whatever the rights and wrongs of a serious case like this, responsibility should rest somewhere. Over the past few weeks - as individual allegations have come to light - I have come to the conclusion that the buck should stop with me."
Mr Clarke had previously been struck off a list of approved Tory election candidates after complaints were made about his behaviour in 2010 and Mr Shapps acknowledged having given him a "second chance" last year.
The victim's father Ray Johnson, who said previously he believed his son would still be alive if Mr Shapps and Lord Feldman had behaved "responsibly" investigated his son's allegations properly, welcomed his resignation last night but said it did not stop there.
"I'm pleased. It should have happened weeks ago," he said. Mr Johnson said the bulk of the bullying and intimidation allegations were made in August after Mr Shapps left the co-chairman role in May. "It mustn't end there. There are others involved. There needs to be a clear out at Conservative Central Office." He said previously he thought people in Conservative headquarters had "protected" those accused of bullying.
Shadow Minister Jonathan Ashworth MP echoed the calls for Lord Feldman's role to be explained. "This is a deeply worrying situation which raises questions about how the Conservative Party conducts itself. Every day seems to bring new questions with suggestions that warnings of bullying were ignored by senior Conservatives. Grant Shapps' resignation doesn't end this - we need to know just how widely this goes. The current Party Chairman Lord Feldman has serious questions to answer about when exactly he was made aware of concerns about Mark Clarke and what action was taken as a result.
He called for the Tories to end the "drip, drip of revelations" saying a fully independent inquiry was needed to examine culture and practices at the Tory Party.
A Number 10 source insisted Downing Street continued to have full confidence in Lord Feldman. Lord Feldman was unavailable for comment at his west London home. Nick Hurd, who David Cameron sacked as Minister for Civil Society in 2014, last night replaced Mr Shapps at international development.
David Cameron, speaking in Malta, said he feels "deeply" for the Johnson family.
"What I would say is that it is a tragic loss of a very talented young life and it is not something that any parent should have to go through, and I feel for them deeply. What the Conservative Party must do and is doing is ensure that there is a proper investigation into this issue, into the allegations that were made and who they were made to and all the rest of it and that is why it is being overseen by a senior lawyer from Clifford Chance and we will act on the findings of that inquiry." The victim's family said they had no faith the Tory's could properly investigate themselves.
Any findings of the internal investigation would not be published until after the coroner's inquiry had been completed.
The Prime Minister had written a personal letter of condolence to the Johnson's it was disclosed last night.
In his formal response to Mr Shapps resignation the PM praised him for making a "big contribution" and said the MP for Welwyn and Hatfield had "much more to give in the years ahead."
Baroness Pidding, Chair of the National Conservative Convention, is also under pressure to explain her involvement. Baroness Pidding, is credited with arranging for him to be feted by the Prime Minister in public at the party's National Convention in July.
Baroness Pidding was also unavailable for comment.
Join our new commenting forum
Join thought-provoking conversations, follow other Independent readers and see their replies