Greek debt crisis: Nigel Farage urges Greek MPs to reject deal and calls for protests in Athens
Ukip leader says he would take to the streets to protest against the strict terms of the new bailout deal if he was Greek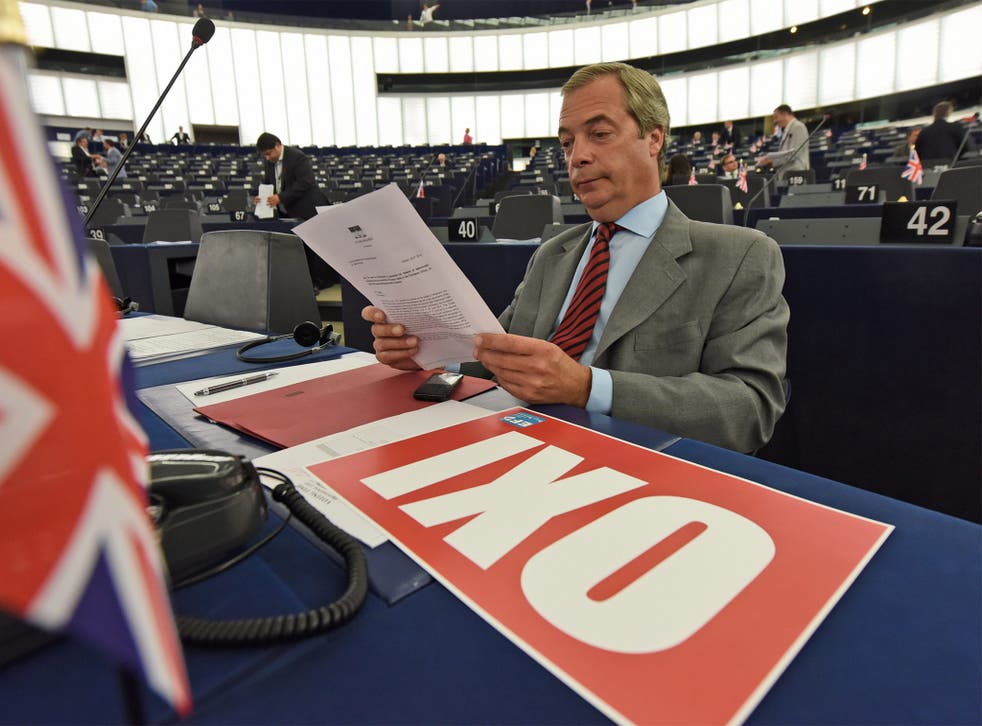 Nigel Farage is clearly gutted that European leaders have agreed a deal with Greece to keep the debt-ridden country in the euro.
Taking to Twitter after a marathon 17-hour meeting of eurozone leaders that ended with a unanimous agreement on a rescue package, the Ukip leader urged Greek MPs to stick two fingers up at the strict terms of the deal.
The Greek parliament must pass legislation by Wednesday for the bailout to go ahead but with a significant number of the Syriza government's MPs opposed to the measures, Alexis Tsipras, the Prime Minister, faces a tough challenge to pass the package.
And if they decide not to, Mr Farage has called for Greeks to take to the streets, saying he would join them if only he was an Athenian himself.
It was the latest sign of anger from Mr Farage at the Greek Prime Minister's decision to backtrack on its previous opposition of a very similar reform package that was rejected by Greek people in a nationwide referendum last week.

On Friday he accused Alexis Tsipras of having "caved in to the EU":
But Mr Farage is among hundreds of thousands of people across the world who have taken to social media to urge the Greek parliament to reject the new austerity measures.
The hashtag #ThisIsACoup has been trending on Twitter, with thousands denouncing their anger at the terms of the deal.
Join our new commenting forum
Join thought-provoking conversations, follow other Independent readers and see their replies