Green Party surges to within touching distance of Labour in Scotland in latest poll
The party is just four points behind Labour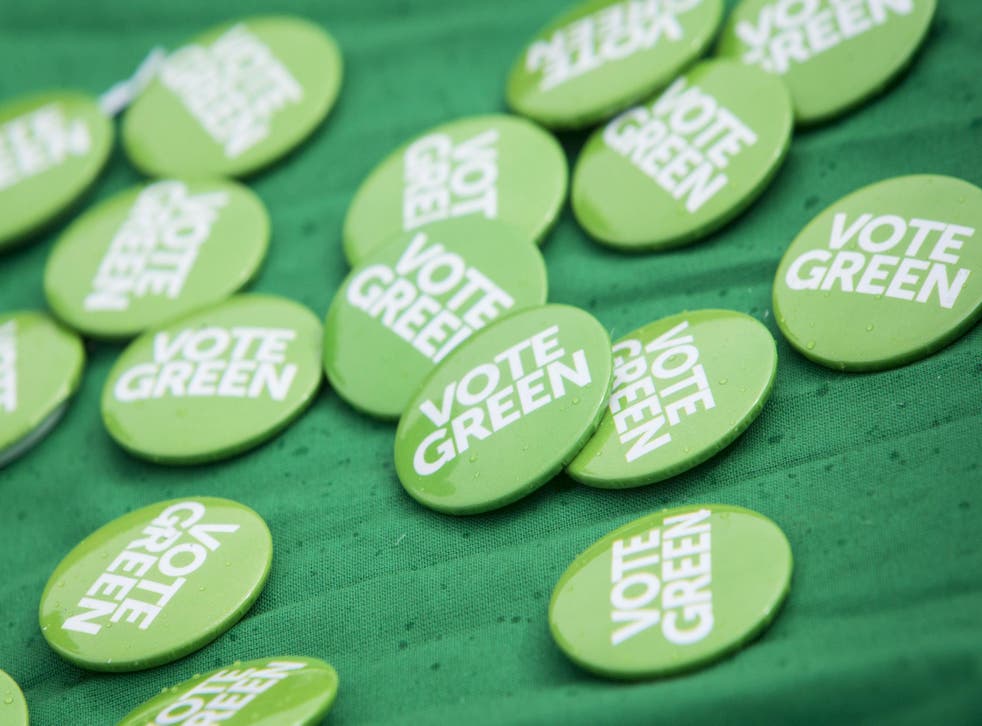 Support for the Scottish Greens has surged by five per cent in a poll of voters north of the border.
The party, which increased its representation from two to six MSPs in May's elections, is now vying with Labour for third place.
A Survation poll commissioned by the Scottish Daily Mail found the Greens on 12 per cent, up five points, with Labour still ahead on 16 per cent in third place. Labour were down three on their Scottish Parlaiment election share.
The SNP were found to be in first place on 41 per cent in the regional list vote, with the Conservatives in second on 20 per cent, down three points on their May vote. The Liberal Democrats are on 7 per cent.
The Scottish Green Party is a seprate institution from the Green Party of England and Wales. Its co-convener, Patrick Harvie has been an MSP since 2003.
The Greens' English sister party is set to hold a leadership election later this summer, with former leader Caroline Lucas the favourite to win. She is contesting the position as part of a job-share with South London campaigner Jonathan Bartley.
The finding comes as Labour struggles nationally with coup by its MPs at Westminster to oust leader Jeremy Corbyn, who was elected on a landslide by members in September.
Labour suffered a historically poor result in the recent Scottish Parliament elections, winning just 24 seats under leader Kezia Dugdale, down from 37.
The party suffered a practical wipeout north of the border at Westminster last year under former leader Jim Murphy, losing all but one of its seats in what was once its heartland.
Ms Dugdale has added her voice to critics of Mr Corbyn this week, saying someone with such low confidence of their parliamentary party would not be able to do their job.
Mr Corbyn subsequently lost a confidence vote among his MPs, with just 40 backing him against 176 who did not.
The Scottish Conservatives surged to second place in the Scottish Parliament elections, overtaking Labour for the first time since the creation of the devolved legislature.
The SNP increased the number of votes they won at the elections, but lost their majority due to quirks of the electoral system. They are now operating a minority government.
Join our new commenting forum
Join thought-provoking conversations, follow other Independent readers and see their replies