Andy Burnham faces backlash from Labour supporters after 'flip-flop' on welfare cuts
Labour leadership front-runner vowed to lead the fight against the Government's 'regressive' welfare cuts - minutes after abstaining on vote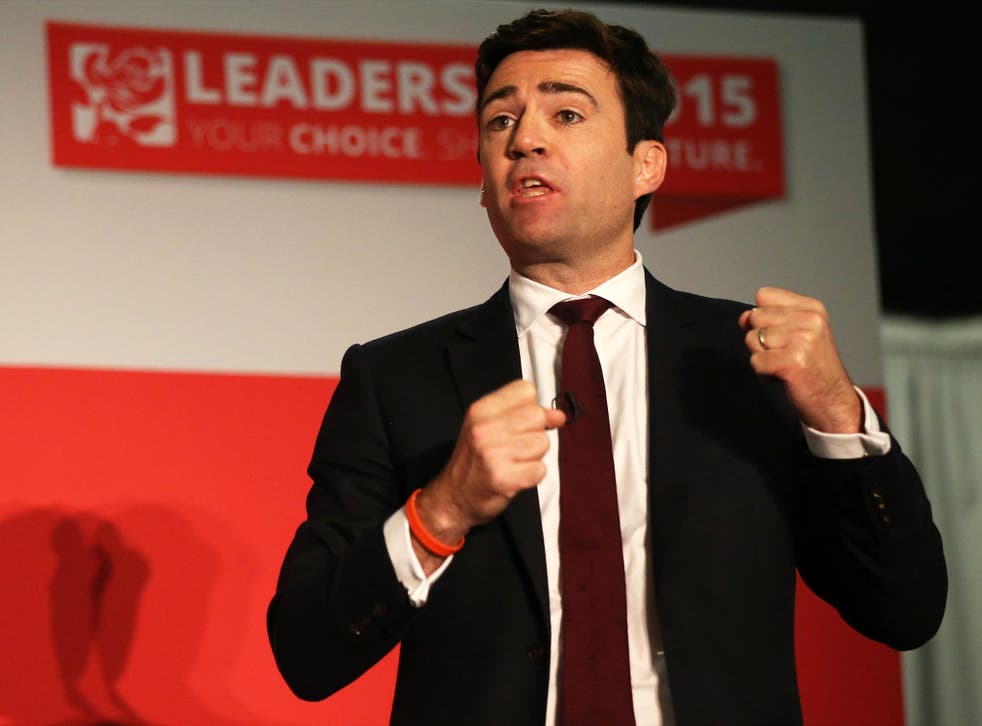 Andy Burnham has faced a fierce backlash from his own supporters after insisting Labour "simply cannot abstain" in its opposition to the Government's welfare reforms - just minutes after abstaining in a vote on those very measures in the Welfare Reform and Work Bill.
The Labour leadership front-runner was not among the 48 MPs who rebelled against interim leader Harriet Harman's instructions to abstain on the vote, deciding to toe the official party line.
But writing on Facebook afterwards, he told his followers that he will lead the fight against the bill if he is elected leader.
"Tonight I am firing the starting gun on Labour's opposition to this Bill," he wrote. "If I am elected leader in September, I am determined that Labour will fight this regressive Bill word by word, line by line.
"I am clear that if the Government do not make major changes to protect working families, children and the disabled, then, under my Leadership, Labour will oppose this Bill with everything we've got when it comes back before MPs later this year."
While he received a handful of supportive comments, the vast majority of the remarks criticised his decision to abstain, with one telling him to "look up the definition of opposition" and another said: "Grow a pair of balls".
Mr Burnham had led a rebellion against Ms Harman's decision not to oppose a second reading of the welfare Bill. He attacked her stance during a Shadow Cabinet meeting, and a source in Mr Burnham's campaign said Labour's position on the Bill was "ridiculous".
But in a letter to MPs shortly before the vote on the measure – which would restrict tax credits to families with two children – Mr Burnham said he would toe the party line. "Collective responsibility is important, and it is what I would expect as Leader of our Party," he wrote. "It is why I will be… abstaining on the Bill."
Speaking to the BBC, Mr Burnham admitted the vote was "a mess" but denied suggestions that he was partly responsible for it. "It is quite clear that this is a party… that is crying out for leadership, and that is what I have shown in recent days," he said.
Join our new commenting forum
Join thought-provoking conversations, follow other Independent readers and see their replies