He's fathered a love child and had three affairs, but the British public still loves Boris Johnson
Poll shows three in four voters unfazed by London mayor's antics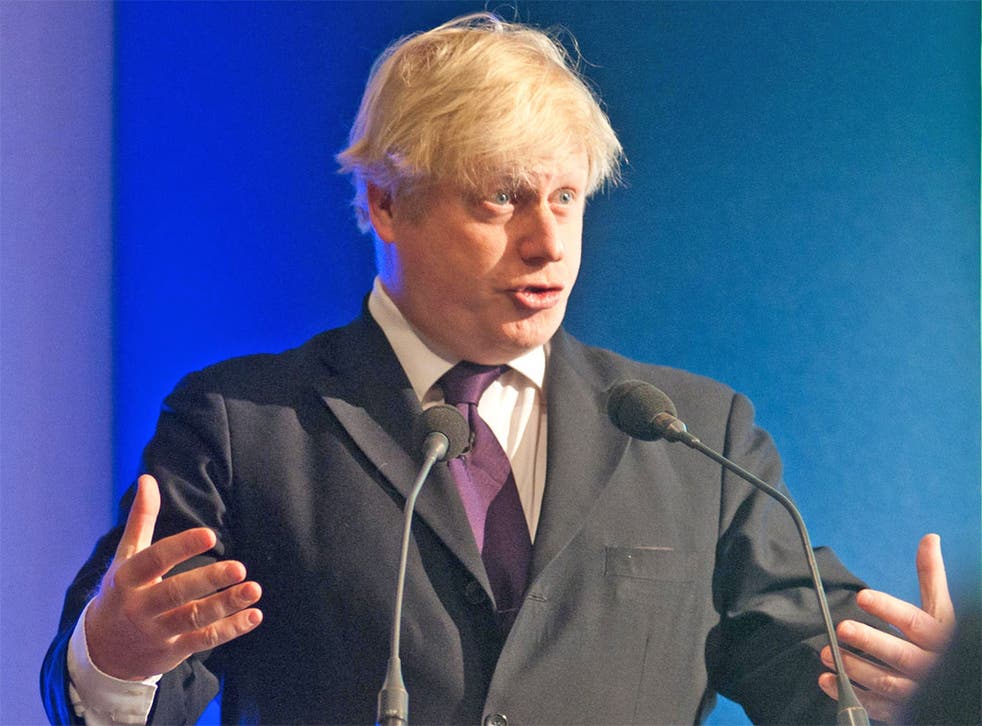 Even accounting for Britain's rapidly changing moral standards, the disclosure that a politician fathered a child outside of marriage would generally be a serious setback to their career.
Unless, of course, that politician is Boris Johnson, whose Teflon-like ability to shrug off political, personal and sexual controversy is underlined by a ComRes poll for The Independent.
By a majority of more than five to one, voters say his fathering of a child as the result of an extramarital affair would not affect whether they would vote for him.
The result will be a relief to his admirers, after a court ruled last week that the public had a right to know about the three-year-old daughter he fathered with the art consultant Helen Macintyre, below. This followed the exposure nine years ago of an affair with Petronella Wyatt, which resulted in an abortion and a miscarriage.
On both occasions his wife, Marina, kicked her philandering husband out of the family home before relenting and letting him come back.
It seems the electorate has a similarly forgiving attitude to Britain's most colourful politician, who has made little effort to disguise his ambition to lead the Conservative party.
Only 15 per cent of voters said they would be less likely to vote for him because he secretly fathered a child outside his marriage. More than three-quarters (76 per cent) disagreed, saying it would make no difference to their likelihood of voting for him.
No significant variation was apparent across party lines, with 18 per cent of Tories and 17 per cent of Labour and Liberal Democrat voters taking a dim view of Mr Johnson's activities.
Supporters of the UK Independence Party were the most relaxed of all, with just 10 per cent saying they were less likely to vote for him because he has more than one family. If anything, the politician's reckless private life, which also includes a reported affair with the journalist Anna Fazackerley, appears to play into the "cult of Boris". This has led Tories gloomy with the party's fortunes under David Cameron to dream that he will ride in to save them from electoral oblivion – even though he is not an MP.
Paul Goodman, the editor of the ConservativeHome website, said: "In modern politics unconventional politicians are judged by different rules from conventional ones. Boris is part of a small band of unconventional politicians who include Nigel Farage, John Prescott and Ann Widdecombe."
Last week the Appeal Court said that Mr Johnson's "recklessness" about pregnancy and the feelings of others while engaged in "extramarital adulterous liaisons" raised questions about his fitness for public office. The court rejected Ms Macintyre's claim that the birth of their daughter, Stephanie, must remain secret.
Today Mr Johnson was tackled over a claim by Andy Coulson, David Cameron's former press chief, that he was secretly waiting for Mr Cameron to "fail miserably". Mr Johnson responded: "I'm always grateful to Andy Coulson for his impeccable career advice but I'm backing David Cameron, who I am absolutely, increasingly, confident is going to win."
ComRes interviewed 1,000 adults by telephone between 24 and 26 May.
Join our new commenting forum
Join thought-provoking conversations, follow other Independent readers and see their replies