House of Lords 'will not block Brexit', Labour's leading peer admits
A cabinet minister has threatened the House's future if it tries to undermine the Brexit vote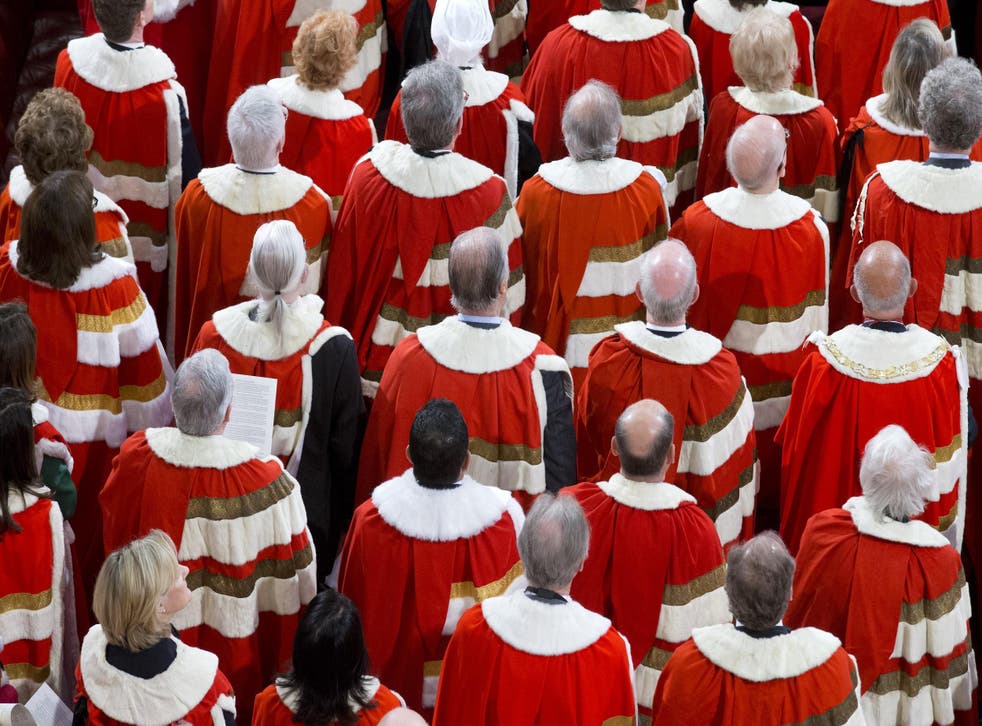 Labour's leader in the House of Lords has said the party's peers "will not block" Brexit, in what could be a boost for Theresa May.
Baroness Angela Smith said peers had to be "adult" in approaching the issue and that threats over blocking Britain's EU withdrawal only gave Brexiteers reason to cry foul.
A group of Tory Lords angry at Ms May's hard-line approach have already signalled they could stymie and block Brexit legislation, something which is significant because Conservatives are already in a minority there. It led one cabinet minister to warn in The Independent that such a rebellion would put the Lords' future at risk.
Speaking in the upper chamber, Labour's Baroness Smith said she had read the news report, before setting out how Labour peers would approach Brexit legislation differently.
She said: "We will scrutinise. We will examine. But my Lords – we will not block."
Explaining the approach, the shadow Leader of the Lords added: "We have to be adult about this.
"We can't have the most enthusiastic Brexiteers crying foul every time Parliament asks for more details or seeks to scrutinise."
She said few Lords did not have "genuine concerns" about what she claimed is the government's "confused and unsettled approach" to negotiations.
Brexit negotiators are 'in cloud cuckoo land', says man who negotiated Britain's EU rebate
Baroness Smith also said that while Labour peers would not block Brexit, they did take seriously their responsibility in "assisting the Government to make the best possible arrangements for the UK".
She said peers would use their "expertise and knowledge" to fully understand the implications of Brexit and try to advise the Government on how to address problems.
The peer added: "It's complex, it's difficult and the Government should see this House as an asset and not try to avoid helpful scrutiny."
A leading cabinet minister suggested to The Independent last week that the Government could act to weaken or even abolish the Lords if it undermined the drive to implement the EU referendum result.
Brexit Concerns

Show all 26
The minister said: "Unelected peers should think very carefully about defying a decision taken by the public in a referendum.
"We might have to do a Lloyd George and create a thousand peers."
As a Liberal Chancellor, George threatened to flood the Lords with new peers who would pass his "People's Budget" of 1909, when the existing Tory-dominated House refused.
A version of the reforming Budget only passed after the 1911 Parliament Act clipped the wings of the upper House – ending its veto on legislation and replacing it with a right to delay.
In 1980, left-winger Tony Benn also said that if Labour won an election it would abolish the Lords by creating a thousand new peers to vote it out of existence.
Corbyn says Brexit has been 'chaotic' and needs a more 'grown up approach'
Earlier this month Tory peer Patience Wheatcroft accused Ms May of "using the royal prerogative" to decide on her own what Brexit will effectively mean and joined demands that Parliament vote on what deal the Government seeks from the EU, something Ms May has refused.
Lords Speaker Norman Fowler has also suggested peers could vote down legislation that comes from the Commons.
One Tory peer has told The Independent: "There are people who are worried that if the Lords pushes back on this, it could be the end of the Lords.
"But the Lords has to be reformed anyway, it has to happen. There are far too many of us. So some of us don't see that as an impediment."
Join our new commenting forum
Join thought-provoking conversations, follow other Independent readers and see their replies