House of Lords voting down tax credit cuts could lead to a constitutional crisis, former civil service head warns
Lord Butler said the Government's expected response to a defeat could be 'very damaging'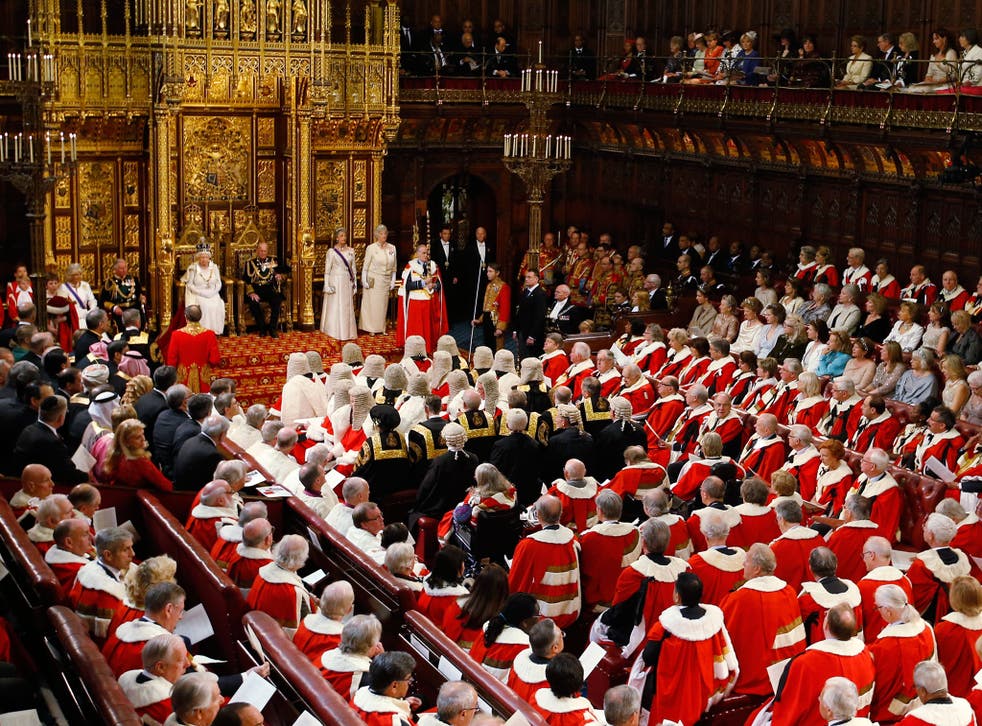 There could be a "constitutional crisis" if the House of Lords votes down the Government's cuts to tax credits, a former head of the civil service has warned.
Lord Butler, who served as Cabinet Secretary for a decade, said the Lords had no jurisdiction to stop changes to the benefit payments.
The Conservatives won a narrow majority in the House of Commons at the general election but do not have a majority in the House of Lords.
It has been suggested that the Government might respond to a defeat by the House of Lords by creating swathes of new Conservative peers, giving itself a majority.
"It would be a constitutional crisis and we would be back to 1911 when a very similar situation occurred and in the end the House of Lords had to back down," he told BBC Radio 4's Today programme when asked about the strategy.
The Lords remains unelected and peers are appointed by the Crown – but in practice they are signed off by the Prime Minister.
The upper house does not usually amend "money" bills and accepts the supremacy of the House of Commons on financial matters
Some peers opposed to the tax credit cuts however argue that because tax credits have been put through as a statutory instrument rather than a bill, they are fair game to be voted down.
Lord Butler, who also served as Margaret Thatcher's principal private secretary, said he thought creating new peers would not be an ideal solution to the deadlock.
"I think that would be very damaging. The House of Lords is already too big," he said.
"[The issue] won't go away and the House of Lords does need reform, that's common to all parties … If this drives on reform of the House of Lords I will be pleased."
By another convention, the Sailsbury Convention, policies mentioned in a party's election manifesto are generally not voted down by the House of Lords.
The Government said it would cut £12bn from the social security budget before the general election but refused to name more than a tiny fraction of what it would cut.
Senior Tories, including David Cameron, said they rejected the idea of cutting tax credits.
Yesterday at PMQs Mr Cameron said he was "delighted" that the cuts had been passed by Conservative MPs in the House of Commons.
Public opposition to the policy appears to be hardening, with a ComRes poll for the Independent On Sunday suggesting that 43 per cent disagree that the cuts are needed – compared to 34 per cent who do.
UK news in pictures

Show all 50
A study by the Resolution Foundation think-tank found that 200,000 children would slide into poverty immediately after the tax credit cuts go ahead.
Join our new commenting forum
Join thought-provoking conversations, follow other Independent readers and see their replies