House of Lords debate porn: Conservative peer cites report claiming porn reduces the size of your brain
Ian McColl was speaking in the House of Lords as peers debated the effect of pornography on society
Rose Troup Buchanan
Thursday 05 November 2015 14:34 Comments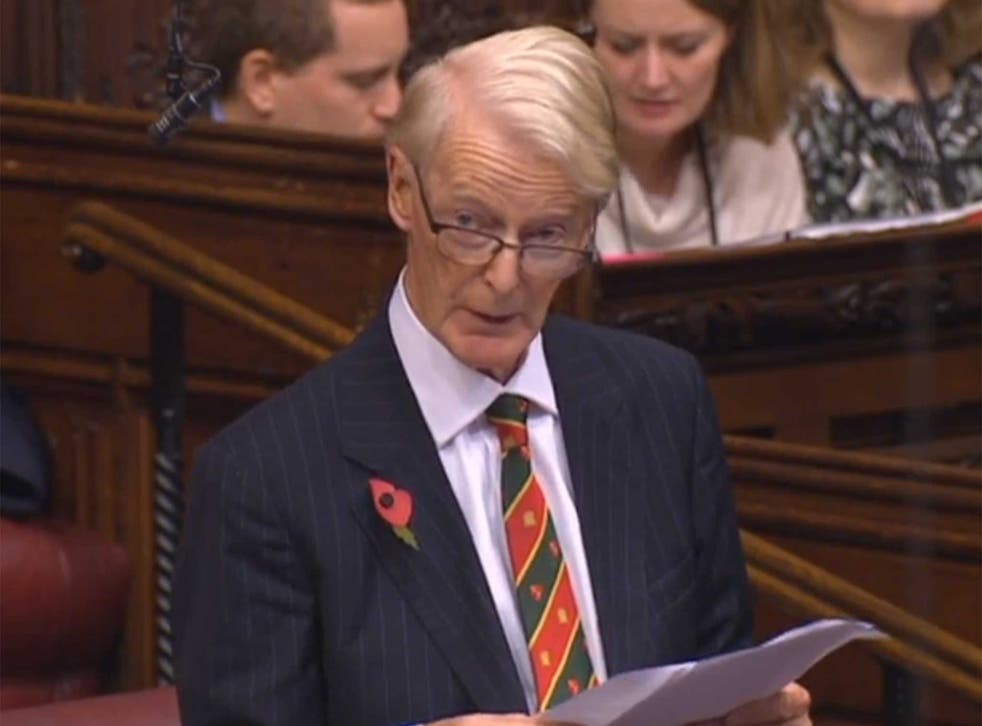 A Conservative peer has said constant use of pornography can reduce the part of your brain that registers pleasure.
Lord Ian McColl of Dulwich, an 82-year-old former surgeon, cited a report on pornography addiction during a debate in the House of Lords on the impact of porn on society.
The Conservative peer said the study – which examines 64 "healthy men as they viewed sexually explicit videos and non-sexually explicit materials" – found that "constant pornography consumption can reduce the parts of the brain related to reward".
He added that researchers involved in the study found participants who used pornography excessively needed increased amounts of stronger material in order to maintain similar levels of pleasure.
"There is now increasing evidence to suggest that brain activity of those individuals who consume large volumes of pornography is similar to the brain activity of those with other addictions, notably an addiction to drugs," he also told the House.
Speaking after Lord McColl, Labour peer Anthony Giddens questioned some of the reports cited when debating the effect of pornography use. "I was shocked at how thin the research base was," he told the Chamber.
The peers spoke as part of a debate in the house tabled by the Right Reverend Dr Peter Forster that aimed to examine the impact of porn on society today, particularly as the accessibility of pornography has increased with the internet.
The debate follows a ruling from the European Parliament that effectively outlawed David Cameron's porn filters as they discriminated against certain types of web traffic. The Prime Minister later claimed the filters would continue under an "opt-out" agreement with the EU.
Register for free to continue reading
Registration is a free and easy way to support our truly independent journalism
By registering, you will also enjoy limited access to Premium articles, exclusive newsletters, commenting, and virtual events with our leading journalists
Already have an account? sign in
Join our new commenting forum
Join thought-provoking conversations, follow other Independent readers and see their replies