How the humble Cornish pasty became a political hot potato
Crumbs! Labour goes to Greggs in row over VAT on hot food, but the trail of Cameron's pastry hit goes cold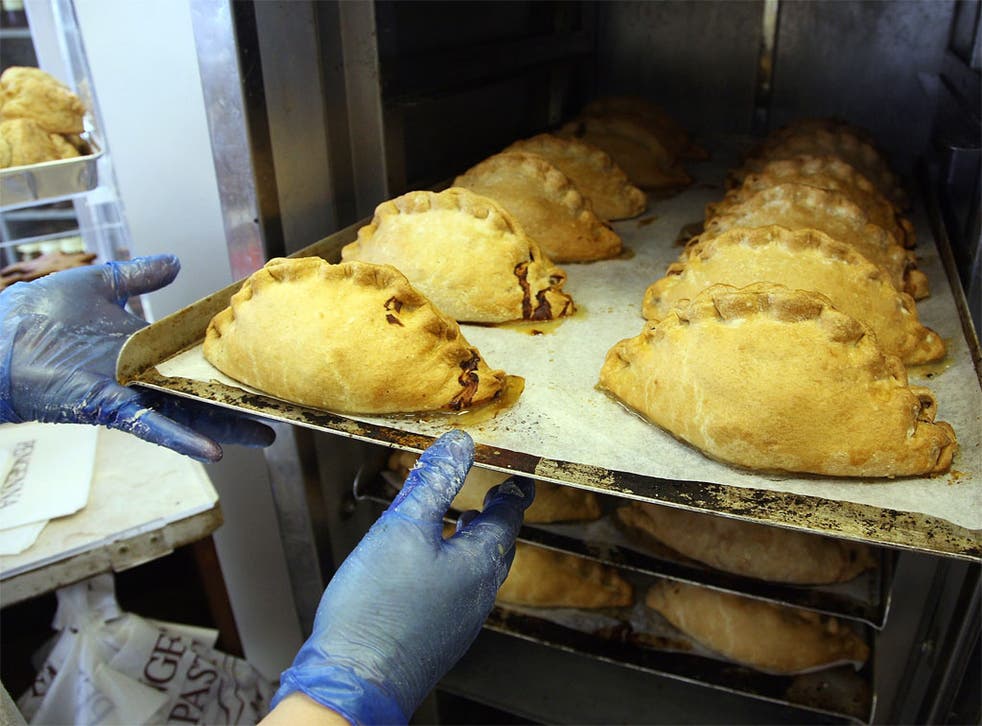 Not so long ago politicians were content to demonstrate their credentials as a likeable everyman by kissing babies and shaking voters' hands.
Yesterday senior figures from both main parties battled to express their ordinariness by appropriating one of the more ubiquitous symbols of modern life: the shop-bought pasty.
In what was immediately dubbed an outbreak of "pseudo-plebbing", the Prime Minister led a fightback against damaging allegations by Greggs the bakers' chief executive, Ken McMeikan, that the Government's 20 per cent VAT levy on his products signalled it was out of touch with normal folk.
The Eton-educated Prime Minister styled himself as one of the everyday pasty-quaffing classes by claiming he had most recently eaten a West Cornwall Pasty Company snack in Leeds.
"I am a pasty-eater myself. I go to Cornwall on holiday, I love a hot pasty," he told reporters.
Mr Cameron was attempting to make up for Chancellor George Osborne's earlier admission that he could not remember the last time he had visited a Greggs bakery.
Meanwhile in Redditch, Labour leader Ed Miliband and his shadow Chancellor, Ed Balls, popped into a branch of the local Greggs to exploit the Government's discomfort over the issue. The pair spent £4.70 on eight sausage rolls, highlighting the confusion over when a hot pasty was indeed hot – and thus eligible for VAT under the Chancellor's aim to unify tax on cooked food.
"Not just fuel duty going up, child benefit taken away, tax credits being cut, now even putting 20 per cent on the cost of pasties... And the Chancellor's excuse? He says you can buy them cold and you can avoid the tax," said Mr Miliband.
Yet if the Prime Minister was hoping he had taken some of the heat out of the debate, he was mistaken. "I think the last one I bought was from the West Cornwall Pasty Company. I seem to remember I was in Leeds station at the time... I have got a feeling I opted for the large one, and very good it was too," he boldly claimed.
But as reporters descended on the station to check the facts, it emerged the last West Cornwall Pasty Company outlet on the concourse had closed nearly five years ago – which means it had either served Mr Cameron a very memorable pie or he had mis-remembered.
To compound the confusion, the only recently trading outlet, The Cornish Bakehouse, which opened in January 2010, had closed three weeks previously, a victim perhaps of the sluggish economic revival in the city. None of the staff working nearby could recall the PM dropping by recently for a quick bite.
The episode took a final late-night twist when BBC2's Newsnight reported that it had been contacted by Downing Street to clarify that the Prime Minister had bought the pasty in Liverpool – and not Leeds – after all. The case continues.
But there were also questions over Mr Balls' genuine love of the high-street pasty. Recently spotted training in "very tight, unedifying trousers", he has less than a month before he is due to run the London Marathon. "You need to make sure you keep your carbohydrates up – that's what we're doing today – even if it's costing people quite a lot more in tax to come here in the future," he said.
Join our new commenting forum
Join thought-provoking conversations, follow other Independent readers and see their replies