Is HS2 support coming off the rails? Consensus rocked by Labour and Lib Dem concern
Cost of high-speed rail link from London to the North is currently put at £50bn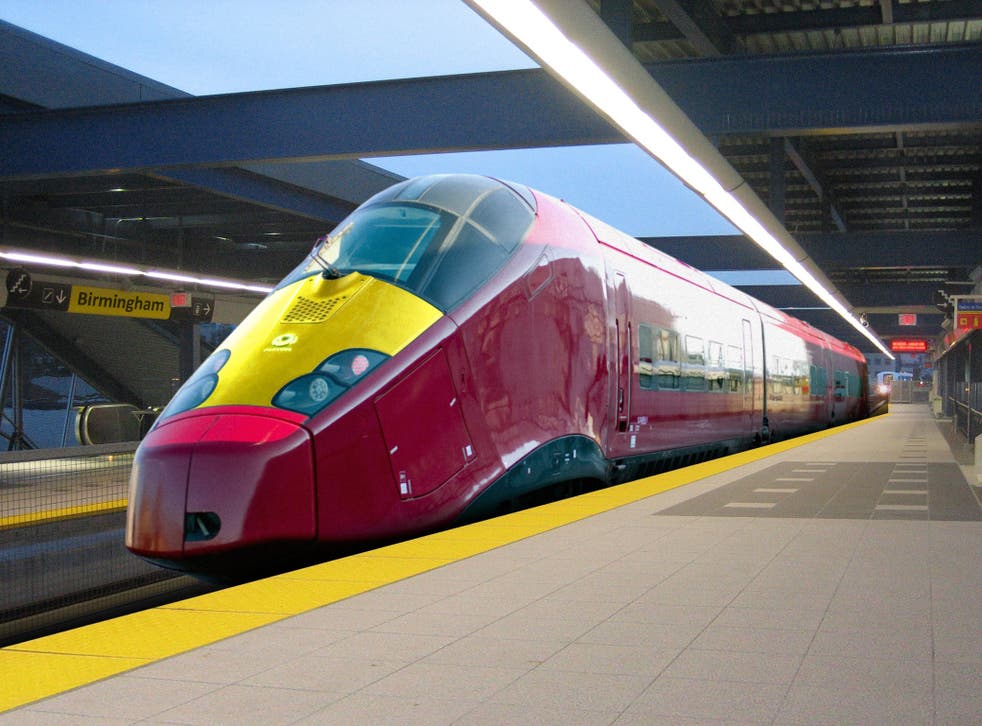 The all-party consensus in favour of the proposed high-speed rail link from London to the North is under strain amid growing Labour and Liberal Democrat concern about the £50bn project.
Although Ed Miliband and Nick Clegg remain strongly committed to HS2, senior figures in their parties have begun to air their private doubts in public. This has worried Conservative ministers, who are keen to maintain cross-party backing for the scheme.
Ed Balls, the shadow Chancellor, warned today there could be no "blank cheque" for the link, which will run initially from London to Birmingham and later be extended to Leeds and Manchester. "We need to keep a close eye on value for money," he said, adding that he was "concerned about rising costs" after the budget was raised by £8bn.
While he insisted that, as a Leeds MP, he saw the benefits of HS2 and still supported it, he is the first Shadow Cabinet member to cast doubt about Labour's commitment to it. Former Cabinet ministers Alistair Darling and Lord Mandelson have declared their opposition to the project. So has Labour's newly-appointed "business ambassador" Lord (Parry) Mitchell, an internet entrepreneur. He told Parliament's The House magazine: "The key factor for infrastructure projects is: does it improve our nation's productivity…..I have reversed my enthusiasm for HS2. What's the economic benefit in arriving in London 30 minutes earlier at a cost of £40bn and then to be stuck on traffic on the Euston Road?" He predicted that technological advances would make business travel "almost irrelevant" in 20 years' time.
Asked about the cost of HS2, Vince Cable, the Lib Dem Business Secretary, told BBC Radio 4's Today programme today: "I mean, it's not necessarily something that would pass muster in academic journals, but a test of credibility has been applied to it, and has been approved by independent audit."
Lib Dem leadership sources insisted there was no "wobble" over the party's commitment to HS2. Nick Clegg, a Sheffield MP, believes it will play a crucial role in bridging the north-south divide.
It is understood that Labour leaders did consider diluting their support for the scheme before the High Speed Rail (Preparation) Bill won a second reading last month. They discussed made by Mr Darling and Lord Mandelson but Mr Miliband was adamant that the Opposition would maintain its solid backing.
Maria Eagle, the shadow Transport Secretary, was initially sceptical about HS2 but after reviewing the alternatives has become convinced that it is needed because there is no other way to meet the growing demand for rail capacity. Labour is rebranding it as the "North-South Rail Line" to highlight how it would narrow regional differences, in line with Mr Miliband's "One Nation Labour" vision.
An internal Labour briefing paper says: "Labour is clear that a new north-south rail line is needed to deliver the major increase in capacity needed on Britain's rail network in the years to come. Labour…will continue to provide the long term cross-party support necessary for the successful delivery of this project."
However, Labour warns that there is little chance of the legislation approving the project being passed by the 2015 election. "With construction due to begin in January 2017 - less than two years into the next parliament, ministers are now cutting it very fine indeed," Labour said.
Join our new commenting forum
Join thought-provoking conversations, follow other Independent readers and see their replies