Hundreds sign petition to stop Ukip marching as part of gay pride parade
Would-be revellers allege the party is homophobic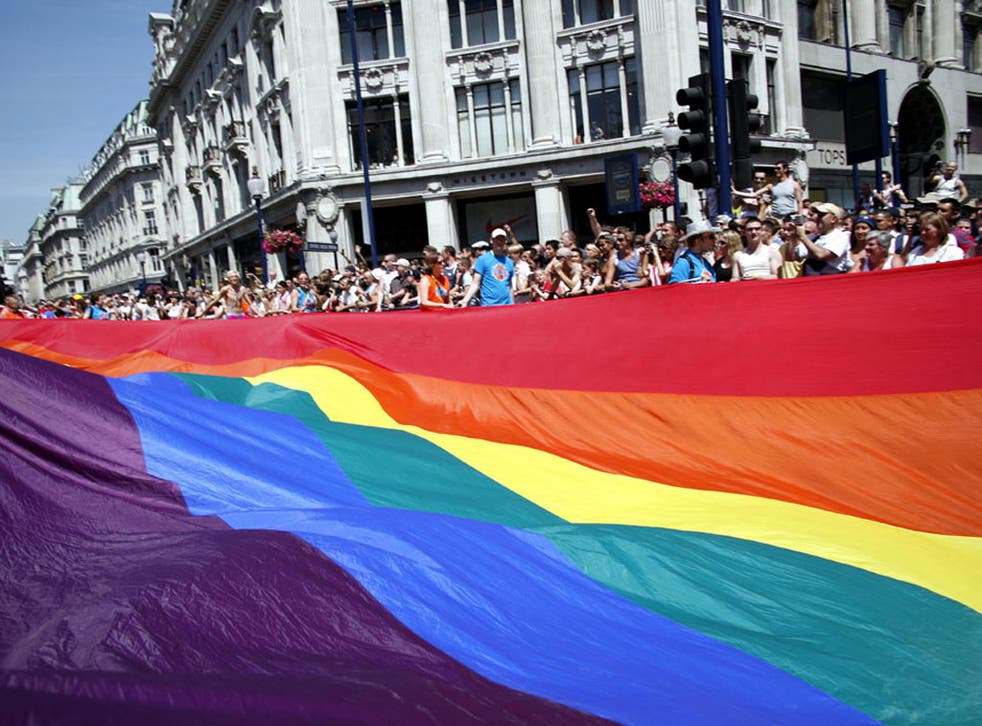 Hundreds of people have signed a petition to ban Ukip from marching as part of this year's LGBT pride parade in London.
Activists and would-be revellers are angry that the right-wing party has been granted an official place in the London Pride Parade 2015 despite alleged incidents of homophobia.
"Nigel Farage, leader of UKIP, clearly does not support the values of acceptance that Pride promotes, and UKIP is an inherently homophobic, transphobic, xenophobic, racist and misogynistic political party," the petitioners argued.
"UKIP's inclusion in Pride has already caused public outcry and many have stated they would feel unhappy and unsafe to have a UKIP group included in Pride 2015's march, being that they are from an organisation that inherently does not support the values of acceptance and inclusion that Pride promotes."
They cite the facts that Ukip was the only major party not to address LGBT rights in its manifesto, that its leader Nigel Farage made negative statements about people with HIV, and that the party is opposed to same-sex marriage.
Specific incidents pointed to by the 1,600+ signatories of the proposal include a Ukip councillor who blamed bad weather in 2014 on the passage of same sex marriage, an MEP who referred to homophobia as "merely a propaganda device" and an aide to Mr Farage who referred to trans women as "she males".
In April of this year Ukip candidate Geoffrey Caton denied he was homophobic despite using the phrase "a**e bandit" to refer to gay people.
In pictures: Pride in London parade 2014

Show all 9
A Ukip spokesperson told the Independent that the party had been invited to attend the event and that dialogue and inclusion between different groups would help promote LGBT rights.
"The invitation to LGBT* in UKIP was offered by the organisers of Pride, and happily accepted. Those who would ban is should reflect on how equality is achieved. Not by exclusion, but dialogue and inclusion," he said.
A Pride in London spokesperson said: "Pride in London is inclusive of all LGBT+ groups, including political groups and – as with all entrants - they must sign and comply with our code of conduct.
"We provide a platform for every part of the LGBT+ community and respect the principles of free speech. We do not discriminate against people based on their political affiliation, and all political parties taking part in the Parade will be positioned together in the same section.
"However, Pride in London will continue to monitor community reaction and include the Community Advisory Board in this conversation."
Join our new commenting forum
Join thought-provoking conversations, follow other Independent readers and see their replies