MPs vow to fight on as Theresa May refuses to remove overseas students from immigration figures
Labour has accused the Prime Minister of stamping out dissent within the Tory ranks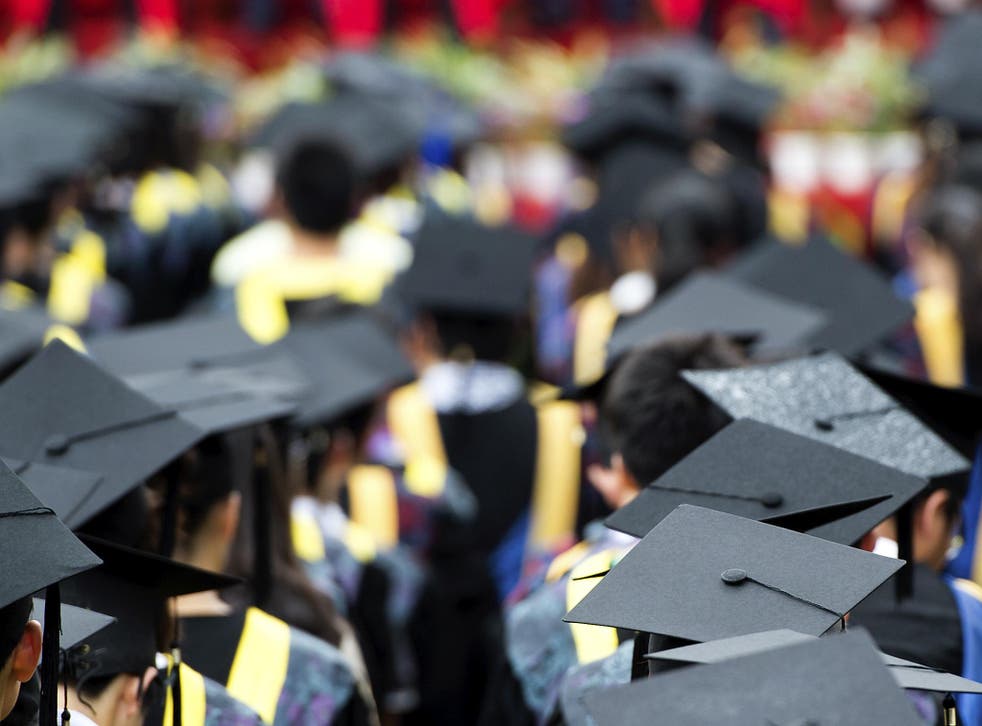 Conservative and Labour MPs have vowed to fight on after Theresa May vetoed a move by her own ministers to take foreign students out of official immigration figures.
The Prime Minister made a small concession to her critics by allowing the new Office for Students, which will increase competition in higher education, to publish separate figures on overseas students. But she overruled senior ministers, including Chancellor Philip Hammond and Foreign Secretary Boris Johnson, who wanted the students removed from the official immigration statistics.
The Independent and the Open Britain group have called for this to happen as part of their Drop the Target campaign against the Government's goal to reduce net migration to less than 100,000 a year. Removing foreign students would make the target easier to hit, as 134,000 came to the UK in the 12 months to last September, during which net migration totalled 273,000. But the Prime Minister believed changing the system would be seen as "fiddling the figures" and wants to drive down the number of overseas students.
Her critics argue that treating them as long-term migrants deters some from coming to Britain and that universities are losing out to competitors in countries such as the United States and Germany.
A threatened Conservative backbench rebellion, which could have defeated the Government on the issue, has been defused by Ms May's decision to call a snap general election.
The House of Lords added an amendment to the Higher Education and Research Bill, stating that overseas students should not be treated as long-term migrants. But that was overturned in the Commons today as the Government rushed through the measure before Parliament is prorogued for the election.
Ben Howlett, a Tory MP leading the rebellion, welcomed the more transparent figures promised as "a significant change of tone from the Government". But he said the campaign would continue after the election when Parliament debated the new immigration system to take effect after Brexit. The aim was to "make sure that international students are taken out of the overall immigration figures. It is very peculiar that they are still included".
Gordon Marsden, Labour's higher education spokesman, said the party would campaign for students to be removed from the statistics during the election. He told Jo Johnson, the Universities Minister, who had backed the proposed change, that he had been "sat on from a great height by No 10 and the Home Office". He criticised Ms May for stamping on any dissent, claiming the Tory party is "split down the middle" on the issue.
Mr Johnson insisted the Government valued foreign students, welcomed their economic and cultural contribution and would not impose a cap on their numbers. He said the independent Office for National Statistics classified the students as migrants, a move in line with United Nations practice.
Join our new commenting forum
Join thought-provoking conversations, follow other Independent readers and see their replies