Immigration rules to get tougher as Conservatives bid to ward off Ukip threat
Home Secretary also blames Lib Dems for failure to tighten border controls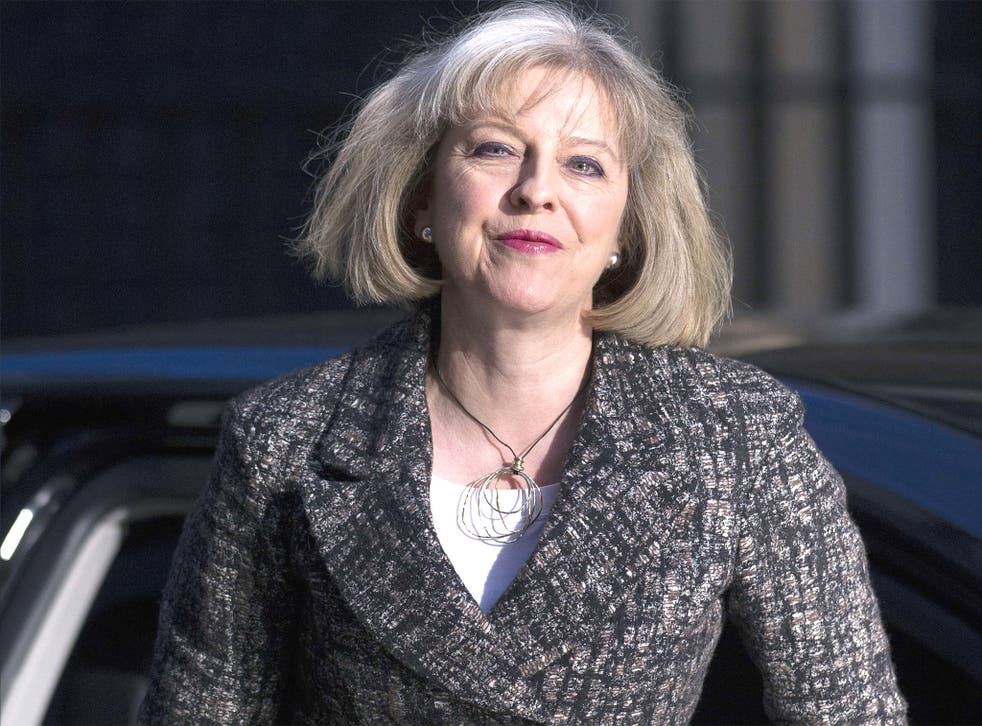 Tough new rules to limit immigration from the European Union are planned by the Conservatives in an attempt to stem the flow of votes to the UK Independence Party.
Theresa May, the Home Secretary, confirmed today she was considering a series of moves to deter EU nationals from heading to this country and to deport them if they are claiming benefits and do not have a realistic prospect of finding a job.
Some of the measures will be announced in the Queen's Speech next month, while others could be promised in the 2015 Tory manifesto. Mrs May also accused the party's Liberal Democrat Coalition partners of thwarting moves to tighten border controls.
Public anger over levels of immigration helped Ukip to gain 161 seats in last week's local elections. The anti-EU party could also top the vote in the European election results, which are announced tonight. Senior Tories fear the surge in support for Ukip threatens to deprive the Conservatives of victory at the general election.
Mrs May told the BBC's Andrew Marr programme that the Government wanted to halve the amount of time immigrants can claim benefits from six months to three.
She also confirmed they were examining moves to deport EU nationals living in this country without working.
The Home Secretary was speaking after David Cameron's promise to cut net migration to "tens of thousands" by the next election took another blow as figures last week showed it stood at 212,000 in 2013.
The driving force behind the continuing influx is a stream of EU nationals heading to Britain. The Government has little power to stop them because of the EU's rules on "freedom of movement".
Ukip gaffes and controversies

Show all 18
Mrs May repeatedly said cutting migration to tens of thousands was a "target" and sidestepped suggestions that it was a promise.
She said: "In those areas we can control – that is, immigration from outside the European Union - everything we have done as a Government has been having an impact."
The Work and Pensions Secretary, Iain Duncan Smith, said today he wanted to introduce laws this year to restrict benefit claims to three months.
Mrs May told the BBC: "We have been looking at various measures and we will continue to look at measures."
Asked about Mr Duncan Smith's plans, she said: "We will look at that timing. We haven't yet got agreement across the coalition to do that. But these are the sorts of measures we keep looking at because in immigration you can never stand still."
She said: "It is no surprise to anybody that there have been some long-standing, possibly heated at times, discussions among the coalition on some of these issues of immigration."
Join our new commenting forum
Join thought-provoking conversations, follow other Independent readers and see their replies