Inherited wealth will decide how rich young people will become, a study warns
The 'bank of mum and dad' will determine the future wealth of the young, says the Institute for Fiscal Studies – because of declining home ownership and pensions and stagnating incomes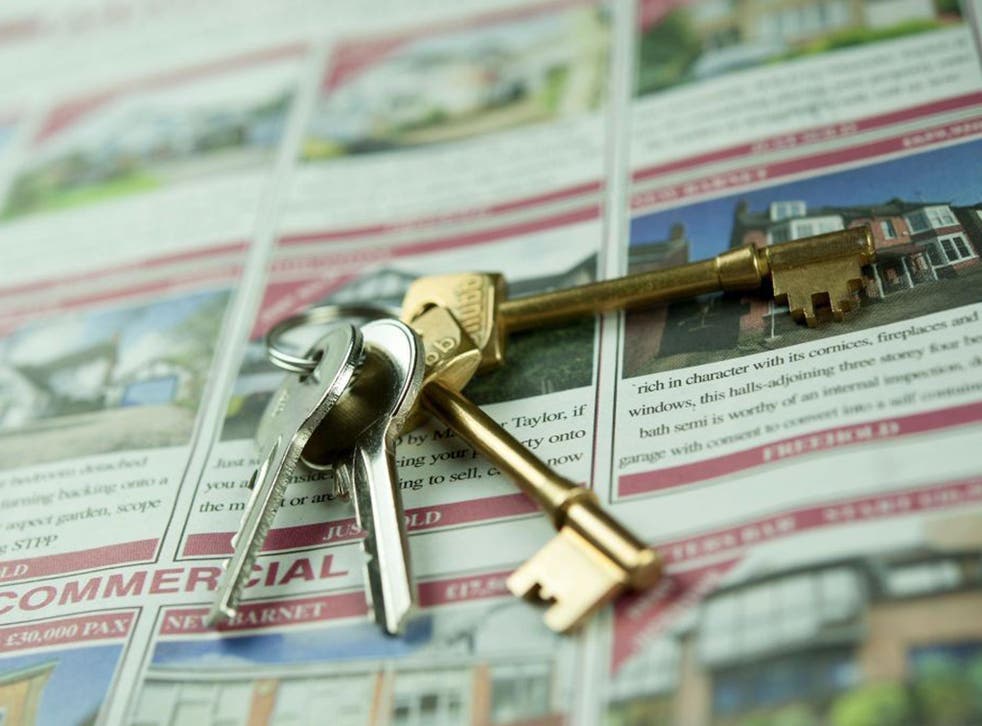 Young people will increasingly depend on inherited wealth from their parents to determine how rich they become, a gloomy study warns today.
Falling home ownership, shrinking pensions and flatlining incomes will make it harder for the young to "accumulate wealth", the Institute for Fiscal Studies (IFS) said.
And that means inherited wealth will become an ever bigger factor – hugely favouring the children of rich parents, with large sums to pass on.
A "lucky half" of younger generations is likely to receive the "vast majority" of inheritances in the years to come, the IFS said.
No less than 87 per cent of the richest fifth of people born in the 1970s, have received, or expect to receive, an inheritance – but just 58 per cent of the poorest fifth.
The report makes difficult reading for Theresa May after she gave the green light to a £1bn inheritance tax cut, a phased change coming in from April.
The cut – removing anyone owning a home worth up to £1m from inheritance tax – was announced by George Osborne last year, but the new Prime Minister resisted pressure to scrap it.
Furthermore, in her first big policy speech since reaching No.10, Ms May vowed to create a "truly meritocratic Britain" – where everyone would have a "fair chance in life".
In September, she said: "I want Britain to be the world's great meritocracy – a country where everyone has a fair chance to go as far as their talent and their hard work will allow."
Student news in pictures

Show all 34
But today's study highlights how it is the size of their inheritances that will increasingly determine the financial prospects of younger generations.
Last month, a survey by council leaders found that home ownership among 25-year-olds has fallen by more than half in 20 years.
Meanwhile, real incomes face a further squeeze as inflation is expected to rise sharply this year after the value of pound plunged because of Brexit.
Andrew Hood, a senior research economist at the IFS, said: "The wealth of younger generations looks set to depend more on who their parents are than was the case for older generations.
"Today's young adults will find it harder to accumulate wealth of their own than previous generations did, due to the sharp fall in home ownership for that group, the dramatic decline of defined benefit pensions in the private sector and the stagnation in their incomes."
The Opposition parties seized on the findings to renew criticism of the Prime Minister for pressing ahead with the inheritance tax cut.
John McDonnell MP, Labour's Shadow Chancellor, claimed it would benefit as few as 63,000 estates and "reward those already well off in our country".
And Susan Kramer, for the Liberal Democrats, said: "It cannot be right that the wealthiest families amass vast fortunes while millions of young people see their incomes fall and home ownership slip out of reach."
Roger Harding, director of policy at the housing charity Shelter, said: "This is yet another reminder that the bank of mum and dad is not open to everyone.
"While rising inheritances might help some people, most young people don't have wealthy parents and would rather not have to rely on the death of their parents to get a home of their own anyway.
Should the UK government ban second home ownership?
"The Government needs to tackle the root causes of this crisis and take steps to reform housebuilding in this country, so we start building the homes families on ordinary incomes can afford to buy or rent long term."
The IFS found that, overall, younger people are now more likely to receive an inheritance, because of higher home ownership levels and rising house prices.
But the richest half of elderly households hold 90 per cent of the wealth, with 44 per cent expected to leave an inheritance of £150,000 or more.
Now that disparity appears set to grow, under the inheritance tax changes announced by Mr Osborne in July 2015.
The threshold will rise from £325,000 per person to reach £500,000 in April 2020, allowing married couples and civil partners to pass on assets worth up to £1m tax-free.
The IFS research was based on data for households in England, taken from the English Longitudinal Survey of Ageing and the Wealth and Assets Survey.
Join our new commenting forum
Join thought-provoking conversations, follow other Independent readers and see their replies