Jacob Rees-Mogg accuses Unicef of 'political stunt' over offer to feed hungry children in UK
'Unicef will continue to spend our international funding helping the world's poorest children', UN agency official says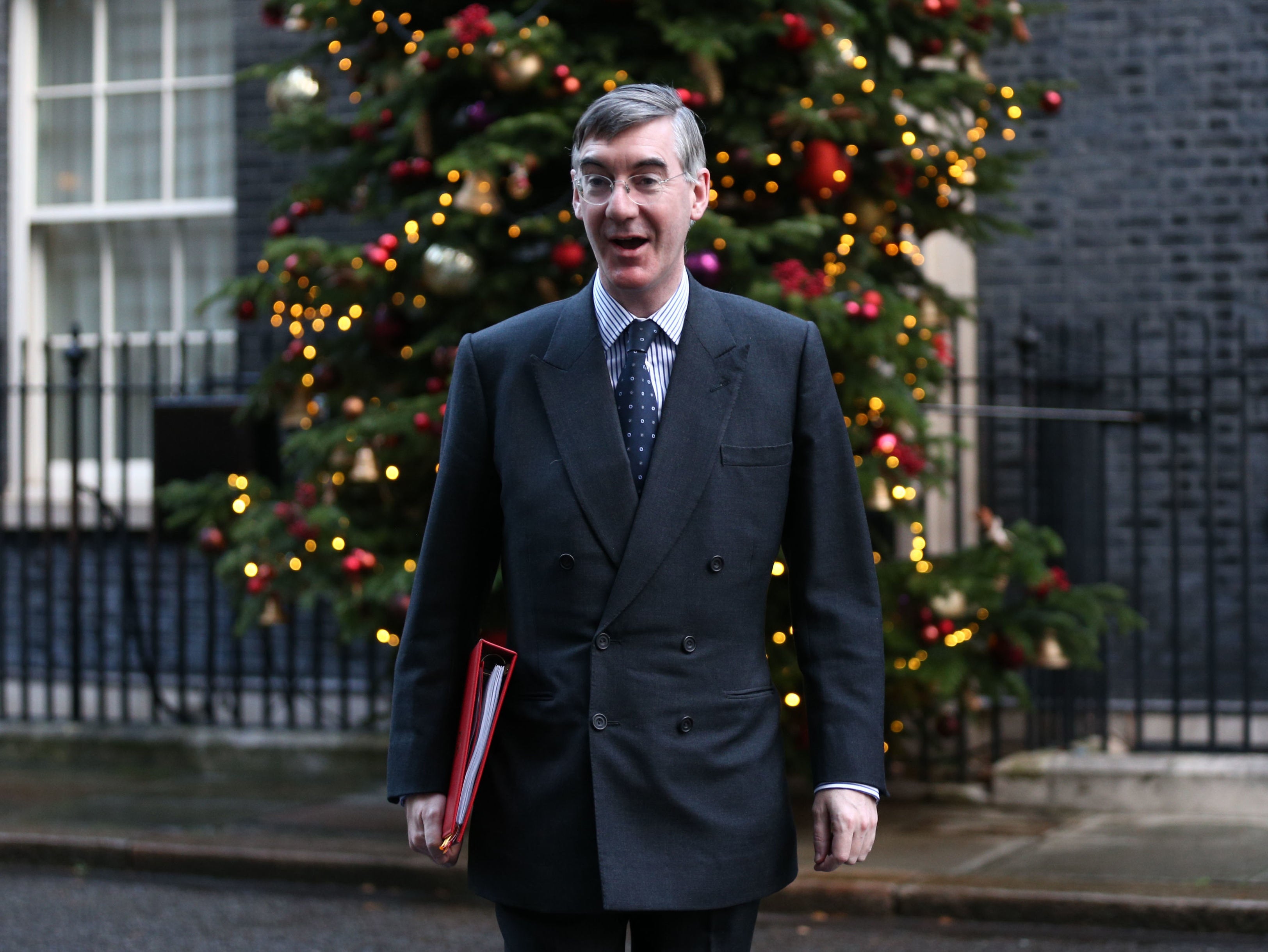 Jacob Rees Mogg has accused Unicef of "playing politics" and has said it should be "ashamed of itself" after the UN agency offered funding to help feed children in the UK for the first time in its history.
The international organisation announced on Wednesday that it would support charities tackling child hunger in the UK due to the "unprecedented impact" of the coronavirus pandemic, which has seen rates of poverty and food inequality soar.
But Mr Rees Mogg has claimed in the Commons the intervention from Unicef was a "political stunt of the lowest order".
"I think it is a real scandal that Unicef should be playing politics in this way" Mr Rees Mogg said, "when it is meant to be looking after people in the poorest, the most deprived, countries of the world where people are starving, where there are famines and where there are civil wars, and they make cheap political points of this kind, giving, I think, £25,000 to one council. It is a political stunt of the lowest order."
He added that "Unicef should be ashamed of itself".
The prime minister's official spokesman declined to say whether Boris Johnson agreed with Mr Rees-Mogg's comments.
Rates of hunger in the UK have surged across the pandemic, with one study from the Social Market Foundation suggesting almost two million children have been left short on food since the pandemic began.
Meanwhile the Trussell Trust, the nation's largest foodbank charity, says its sites alone handed out 1.2 million emergency food parcels between April and October this year.
Responding to the comments Anna Kettley, Unicef UK's director of programmes and advocacy, said the one-off response of over £700,000 to community groups was in response to the effects of the pandemic during a period of crisis.
"Unicef will continue to spend our international funding helping the world's poorest children. We believe that every child is important and deserves to survive and thrive no matter where they are born," she added.
Meanwhile Mr Rees Mogg's comments drew the ire of opposition MPs just months after the Tories received furious public backlash for voting against extending free school meals for vulnerable children across the October half term.
Angela Rayner, Labour's deputy leader said: "The only people who should be ashamed of themselves are Boris Johnson and the rest of his government for letting our children go hungry.
"In one of the richest countries in the world, our children should not be forced to rely on a charity that usually works in war zones and in response to humanitarian disasters.
"The only scandal here is this rotten Tory government leaving 4.2 million children living in poverty, a number that will only rise due to the coronavirus crisis."
The SNP's Tommy Sheppard added: "It is astonishing that these comments are coming from the same government that had to be publicly shamed into following Scotland's lead and providing free school meals for children over the holidays."
Join our commenting forum
Join thought-provoking conversations, follow other Independent readers and see their replies