Jeremy Corbyn ahead of David Cameron in latest leadership ratings
Jeremy Corbyn was the only one of the four Westminster party leaders not to see a fall in his leadership satisfaction ratings over the last month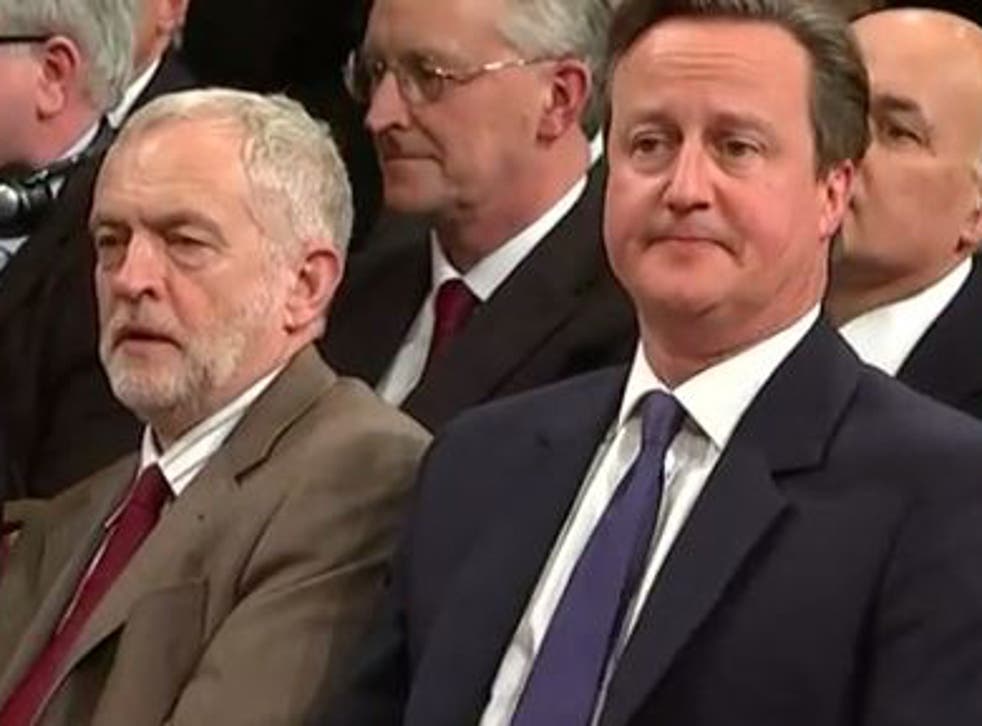 Voters are happier with Jeremy Corbyn's leadership than they are with David Cameron's recent record, the latest polling evidence reveals.
The Labour leader has the highest net satisfaction ratings of all the main party leaders in the latest Ipsos Mori poll, and even Liberal Democrat leader Tim Farron and Ukip leader Nigel Farage have better net ratings than the Prime Minister.
However, all the leaders receive negative ratings overall, with Mr Corbyn on -3, Mr Cameron on -15 and Mr Farron on -14.
Mr Corbyn was the only of all the four party leaders not to see a fall in his leadership satisfaction ratings over the last month.
But the poll showed a clear lead for the Tories overall, with 41 per cent of respondents saying they would vote Conservative if there was a General Election tomorrow and just 34 per cent for Labour.
The Lib Dems enjoy just 7 per cent support - the same as Ukip, while the Greens are on 4 per cent.
The survey of 1,021 people between 14-17 November found 37 per cent of people were satisfied with Mr Corbyn doing his job as Labour leader, while 40 per cent were dissatisfied.
This was a better score than Mr Cameron, with two in five people satisfied and more than half (55 per cent) dissatisfied with his job as Prime Minister.
However, when it comes to their own supporters, Mr Cameron is ahead, with four in five Tory voters satisfied, while two thirds of Labour voters are happy with Mr Corbyn's record.
Voters are still unsure whether Mr Farron is doing a good job as Lib Dem leader. Just one fifth of voters are satisfied with his job as party leader, two thirds of voters are dissatisfied and half are unsure.
Mr Farage received a net rating of -12 - a third said they were happy but 45 per cent said they were not.
The most ridiculous claims made about Jeremy Corbyn

Show all 11
In the first head-to-head poll ratings in September, Ipsos MORI found that voters saw Mr Corbyn as a lot more honest than Mr Cameron and the Labour leader was also seen as more in touch with "ordinary people".
Cameron is asked about tax credits 6 times by Corbyn
But those were the only two categories where the new Labour leader beats his Tory rival, with just a third of respondents saying they viewed Mr Corbyn as a "capable leader," compared to six out of 10 for Mr Cameron.
Join our new commenting forum
Join thought-provoking conversations, follow other Independent readers and see their replies