Jeremy Corbyn backs calls for Scottish Labour to vote against Trident nuclear renewal
Scottish Labour, who suffered devastating losses at the general election, is set to decide whether to discuss the renewal of Britain's nuclear deterrent system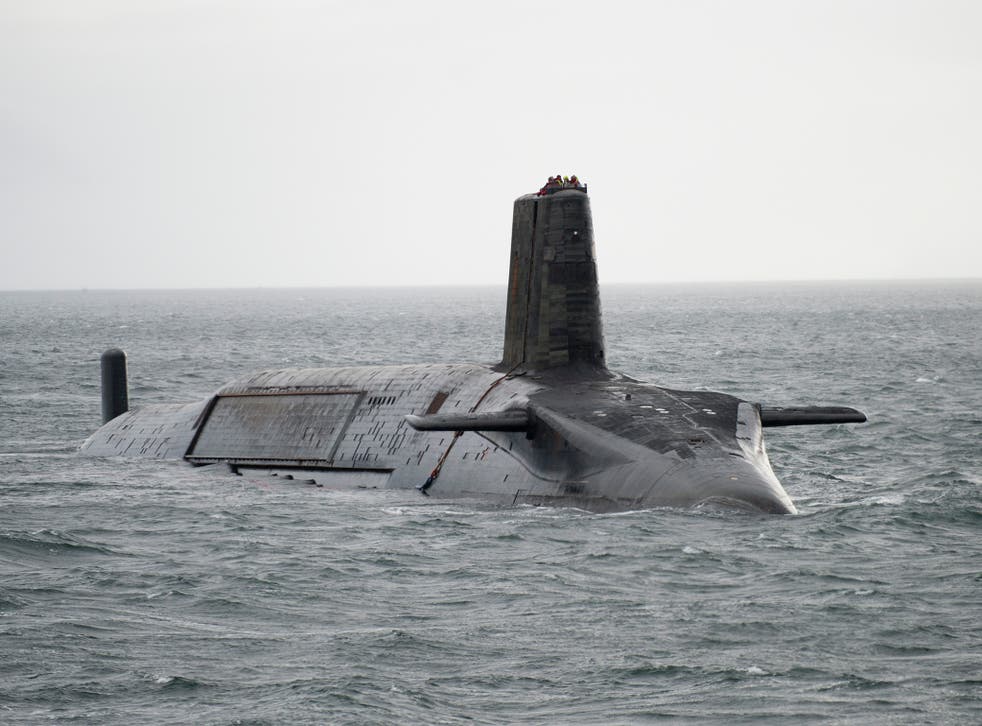 Jeremy Corbyn has backed calls for the Scottish wing of the Labour Party to vote against the renewal of Trident, risking further divides within his party.
At its annual conference in Perth, the Scottish Labour party is due to decide whether or not to discuss the renewal of Britain's nuclear deterrent system. Speaking to the Guardian, Mr Corbyn said a vote against Trident would strengthen his attempts to change policy in Westminster.
He said: "I think it might be an encouragement to many people in the rest of the UK to listen very carefully to what's being said at the Scottish conference. There are similar debates going on all across the party in Britain.
"I was only elected myself some 60 days ago and I have done my best to open up the possibility of that kind of open debate within the party."
The future of Britain's nuclear deterrent is a contentious issue in the party – while a majority of Labour MPs support Trident, Mr Corbyn, vice-president of the Campaign for Nuclear Disarmament (CND), has been a staunch critic.
Labour's leadership in Scotland is also deeply divided: leader Kezia Dugdale supports Trident while Ian Murray, Labour's shadow Scottish secretary, is for unilateral disarmament. Before the conference, former Scottish Labour leadership contender Neil Findlay said the party cannot take a "a head-in-the-sand approach" when it comes to deciding about Trident.
"If we shy away from discussing this issue, we can be sure that others won't be slow in pointing out our reluctance to do so," said Mr Findlay.
Earlier this week, the GMB wrote to its members warning that Scottish defence jobs, including those directly dependent on the Trident submarine base at Faslane, would be threatened if the weapons system was cancelled.
Join our new commenting forum
Join thought-provoking conversations, follow other Independent readers and see their replies