Jeremy Corbyn vows to tackle 'climate catastrophe' by putting energy system in public hands
Labour leader says his government must be 'at least as radical' as the post-war Attlee administration which built the NHS and the welfare state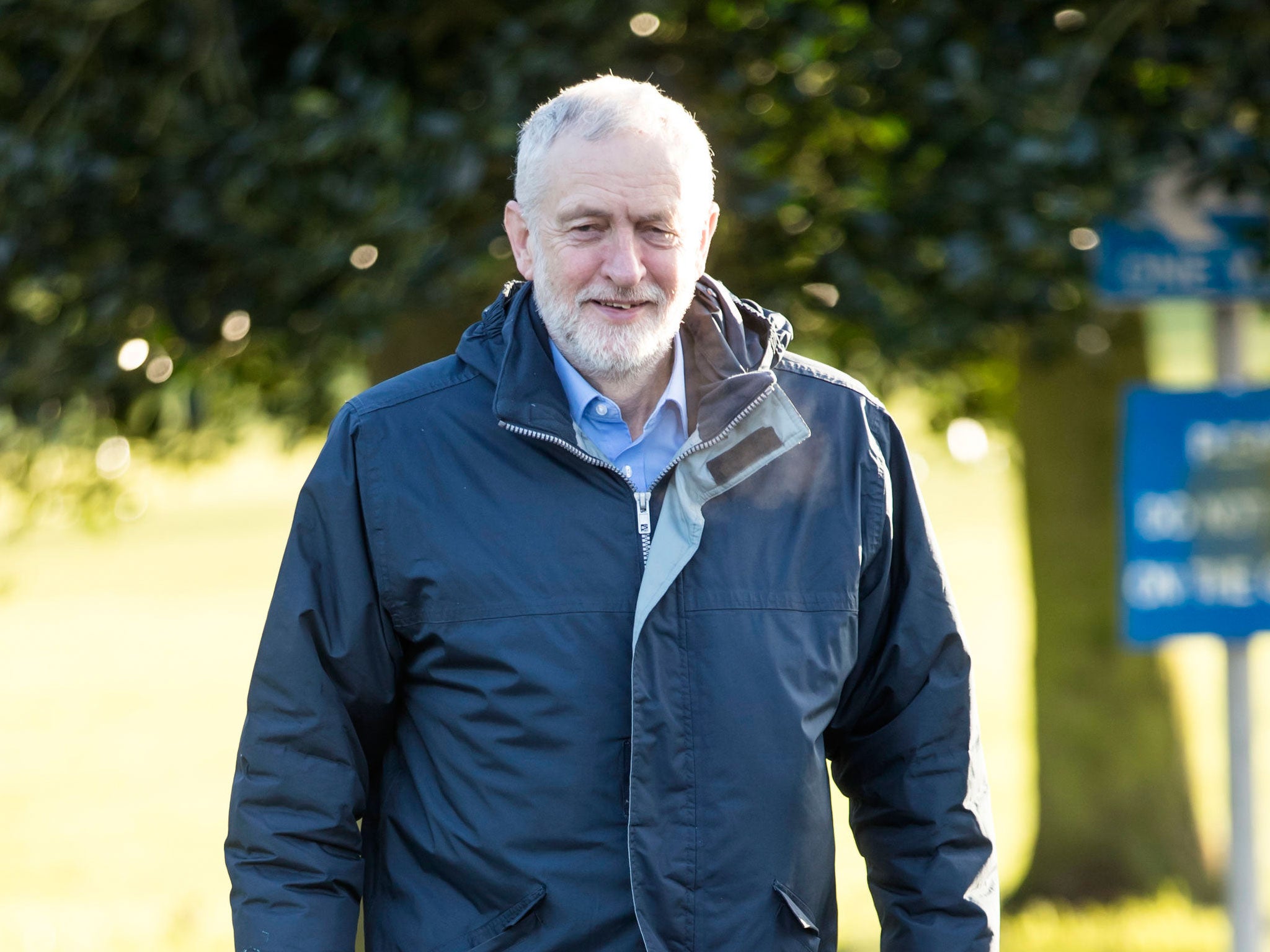 Jeremy Corbyn has vowed to make averting "climate catastrophe" a central aim if he wins power, arguing it can only be achieved with public ownership of Britain's energy system.
In his most pro-environment speech, the Labour leader said his government would be "at least as radical" as the post-war Clement Attlee administration which built the NHS and the welfare state.
Labour would sweep away the "centralised system" of energy delivery, dominated by the much-criticised Big Six private firms, in favour of one with "new sources of energy large and small", Mr Corbyn said.
"Locally accountable" operators would set up in every region to rival the Big Six, with the power to buy infrastructure from the National Grid, to deliver gradual public ownership.
The party has also pledged to ban fracking, insulate 4 million homes, deliver 60 per cent of energy from renewable sources by 2030 and plant a million native trees.
Speaking at a conference in London, Mr Corbyn said: "The challenge of climate change requires us to radically shift the way we organise our economy.
"In 1945, elected to govern a country ravaged by six years of war, the great Attlee Labour Government knew that the only way to rebuild our economy was through a decisive turn to collective action.
"Necessary action to help avert climate catastrophe requires us to be at least as radical."
The current, privatised system was so inflexible it left people "queueing up for years to connect renewable energy to the national grid", the Labour leader protested.
"With the national grid in public hands, we can put tackling climate change at the heart of our energy system. To go green, we must take control of our energy," he added.
At the conference on "alternative models of ownership", Mr Corbyn also attacked the Government's environmental record for leaving a "trail of environmental destruction".
"Nobody is fooled by Michael Gove's reinvention of himself as an eco-warrior," he told the audience.
"This is a Government that has licensed fracking, declared a moratorium on renewable levies, while massively subsidising fossil fuels, dithered over tidal, held back onshore wind, U-turned on making all new homes zero carbon and is failing to take the necessary measures to meet our legal commitments to reduce CO2 emissions."
The speech delighted Greenpeace, whose UK senior political adviser, Rebecca Newsom, said: "It's good to see the Labour leader recognising the importance of protecting the environment and tackling climate change."
The Labour leader also promised a safety net for workers who lose out under his energy shake-up, similar to the one given by the US government to unemployed veterans after the Second World War.
They would be "offered retraining, a new job on equivalent terms and conditions, covered by collective agreements, and fully supported in their housing and income needs through transition", he pledged.
Earlier, the Shadow Chancellor, John McDonnell, defended his plans for public ownership of a wider range of public services, insisting they would not cost the taxpayer a penny.
Liz Truss, the Chief Secretary to the Treasury, said: "Independent reports show Labour's renationalisation plan will cost taxpayers billions and lead to worse services for people."
But Mr McDonnell told Sky News: "It would be cost-neutral because you would be bringing into public ownership an asset.
"In addition to that, you would not just have an asset – that asset would give you income. Instead of that income going to shareholders, it would come to the taxpayer."
Asked if public ownership would cost "absolutely nothing", he replied: "Exactly that."
Join our commenting forum
Join thought-provoking conversations, follow other Independent readers and see their replies