Jeremy Corbyn brands David Cameron response to refugee crisis 'wholly inadequate' after images of drowned Syrian child emerge
Exclusive: Corbyn tells The Independent it is 'our duty as human beings to offer refuge'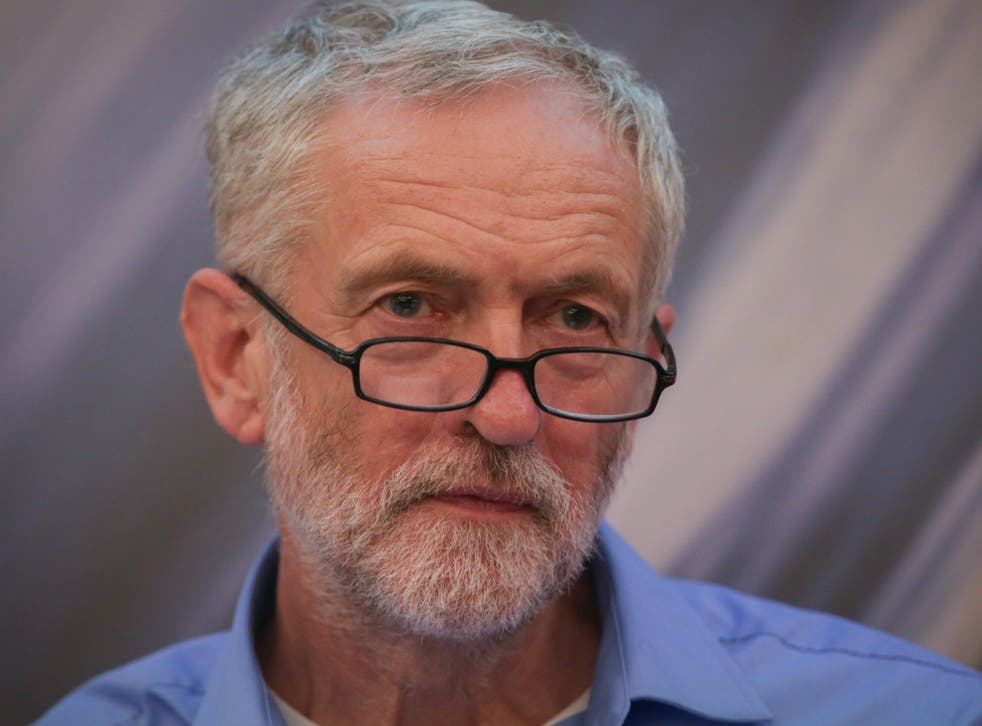 Jeremy Corbyn has branded David Cameron's response to the Syrian refugee crisis as "wholly inadequate" following the publication of images showing a dead child washed up on beach in Turkey.
The Labour leadership front-runner said Britain was being "shamed by our European neighbours" by refusing to take in more than just a few hundred Syrian refugees. He accused the Government of failing in its duty under international law to offer those fleeing conflict a place of safety.
Mr Corbyn told The Independent Mr Cameron was failing in his responsibility as Prime Minister. "Nobody could fail to be moved by this harrowing and heartbreaking image," he said. "It should remind us of the situation facing millions of people desperately fleeing a terrible civil war.
"The Government's response to the refugee crisis has been wholly inadequate, and we are being shamed by our European neighbours. It is our duty under UN law, but also as human beings, to offer a place of safety, and play a role internationally to share our responsibilities, and to try to end the conflict."
Refugee crisis - in pictures

Show all 27
Mr Corbyn's comments came as pressure increased on the Government to act following the emergence of photographs that show a young boy, thought to be Syrian, lying face-down in the sand after dying in an apparent attempt to flee his country.
The boy is one of 12 Syrian refugees feared dead after they drowned trying to cross the Mediterranean on two boats bound for the Greek island of Kos.
Read more
Britain has granted asylum to less than 300 Syrian refugees since the start of 2014 - an embarrassing number compared to Germany, where up to 800,000 refugees are expected to be registered this year alone.
Even smaller nations such as Norway, Sweden, Ireland and Finland have offered more places to Syrians fleeing their war-ravaged country than Britain has.
Today the Prime Minister reiterated his stubborn stance: "I don't think there is an answer that can be achieved simply by taking more and more refugees."
Join our new commenting forum
Join thought-provoking conversations, follow other Independent readers and see their replies