John McDonnell claims 'whole media establishment' is out to destroy Jeremy Corbyn
The Shadow Chancellor said criticism of Jeremy Corbyn in the press was down to 'oligarchs protecting their power base'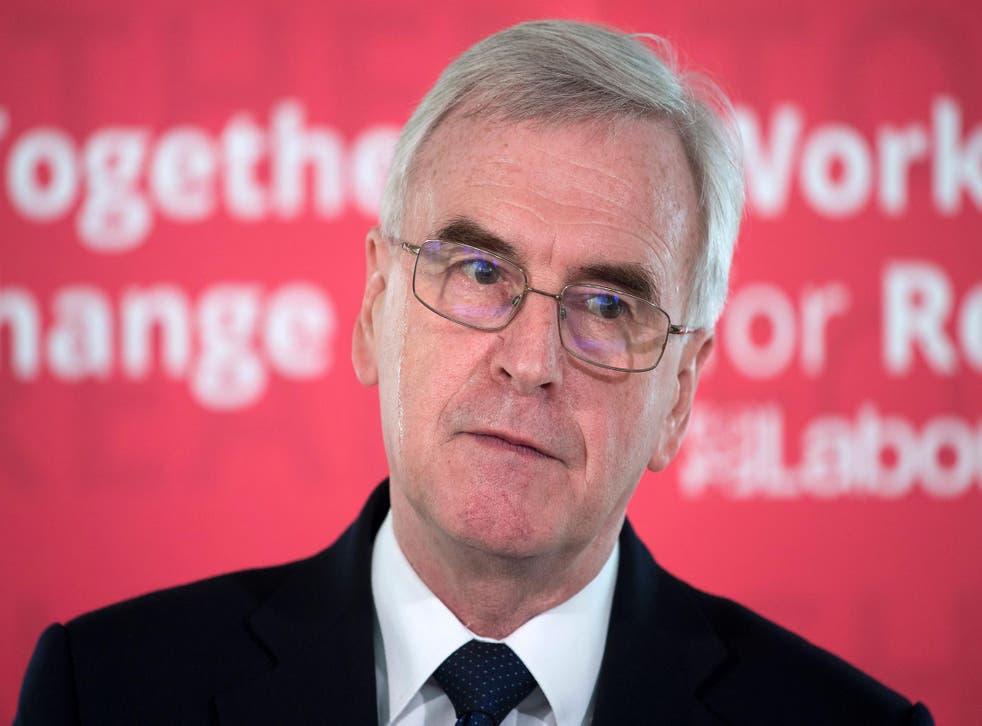 Shadow chancellor John McDonnell has said the "whole media establishment" is out to destroy Jeremy Corbyn, with the Labour leader facing a "360-degree struggle to survive."
In an interview with the Guardian, Mr McDonnell criticised "oligarchs protecting their power base", but also criticised some traditionally left-leaning mediafor not giving the Labour leader a "fair ride".
Mr McDonnell said defeat in Copeland had brought the party to the "cliff-edge", but now it was time for the party to unite and defend Mr Corbyn from media criticism.
"Jeremy Corbyn is trying to transform our society so that it is radically more equal, radically more fair, radically more democratic," he said.
"The whole media establishment (is) owned by people whose power is entrenched.
"They are trying to destroy a socialist who is trying to transfer power from the establishment to the people. That is their job to do. The oligarchs are protecting their power base."
He also told The Guardian it had become "part of the New Labour establishment".
"As a result of that, you feel dispossessed because your people are no longer in power," he said.
Leaked data published by The Times on Friday indicated 26,000 members had quit Labour since the summer, but the party membership remains around the 500,000 mark. Mr McDonnell said the figures were "mostly seasonal or the result of the lapsing of members."
The Labour leader Jeremy Corbyn is expected to address an NHS rally on Saturday morning.
Register for free to continue reading
Registration is a free and easy way to support our truly independent journalism
By registering, you will also enjoy limited access to Premium articles, exclusive newsletters, commenting, and virtual events with our leading journalists
Already have an account? sign in
Join our new commenting forum
Join thought-provoking conversations, follow other Independent readers and see their replies