Former Labour cabinet minister insists Jeremy Corbyn is to blame for Copeland by-election loss
Ben Bradshaw describes Corbyn's leadership of the party as 'the one issue on the doorstep'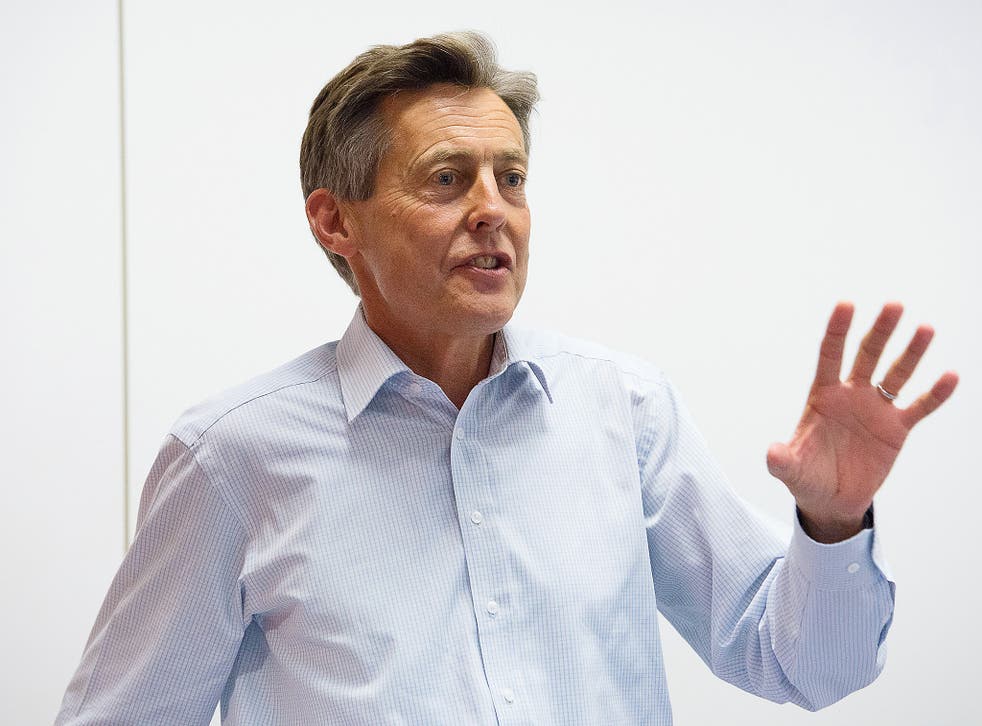 Jeremy Corbyn was "the one issue on the doorstep" in Labour's defeat in the Copeland by-election last week and anyone who suggests otherwise is "lying", according to Labour MP Ben Bradshaw.
Speaking to The Independent, the former cabinet minister placed the blame for the historic loss – the first time an opposition party had lost a by-election to a sitting Government in more than 30 years – at the door of the Labour Party's leader, claiming that no Labour seat was safe in the 2020 general election.
"Our candidate [Gillian Troughton] has done a fantastic job of making sure the voters knew that she was very pro-nuclear power," he said. "There's no point kidding ourselves. Talk to anyone who campaigned in that election the only issue was Jeremy Corbyn.
"Anyone else who suggested otherwise is lying. Jeremy was the one issue on the doorstep."
Conservatives take Copeland in humiliating blow to Labour
Mr Bradshaw's comments come after Labour frontbenchers, including Shami Chakrabarti, suggested that bad weather and poor public transport had contributed to the loss. Shadow Chancellor John McDonnell argued that high-profile interventions by former Labour figures Tony Blair and Peter Mandelson were in part to blame.
"It was a terrible result for Labour," said Mr Bradshaw. "You have to go back to 1960 until there was another loss of an by election seat from an opposition party to a party of Government without any kind of extenuating circumstances. It was an absolutely catastrophic defeat for us."
"Based on the opinion polls and the real results not just in Copeland and Stoke but in local and council by-elections all over the country, no Labour seat is safe. Not a single one."
Mr Bradshaw, Labour MP for Exeter since 1997, praised the "incredible and very important" interventions made by former Prime Minister's Tony Blair and John Major on the subject of Brexit. "There are at least 48 per cent of people out there whose views and hopes are not being represented at the moment by any major political party or leader," he said. "We're one of the few countries in the world that doesn't take notice of what former prime ministers think or say, and given the experience they've had at the highest level, I think it's more important than ever that we have those voices to speak on behalf of the resistance."
Mr Bradshaw said the Labour Party ought to be 20 points ahead of an "evidently beatable" Tory party and argued that forcing Labour MPs to vote in favour of Article 50 was "catastrophic historical and political error".
"I think a hard Tory Brexit is going to be an absolute disaster," he said. "It will unravel very, very quickly and when people begin to see that happening that will provide a huge opportunity for Labour, but only if we are in a position where we can capitalise on that and only if we are competently led.
UK news in pictures

Show all 50
"We can stop a destructive and hard Tory Brexit and Labour can win the next general election. But certain things have to happen. I will do everything I can over the next few weeks and months to ensure that they do."
On the three-line whip imposed by Mr Corbyn during the Article 50 vote, Mr Bradshaw said: "Future generations will not forgive the people who were responsible for that when they see the damage that a hard Brexit is going to do to our country."
Mr Bradshaw also defended Mr Blair over the Iraq war and said the public should trust the former PM now that he is re-engaging in political debate.
"The Chilcot inquiry completely exonerated Tony Blair of all of the mad allegations that were thrown at him," he said. "I think that quite unfairly and without any evidence there is a section of the British public that don't like Tony Blair.
"We've got to get over this nonsense about Iraq – just look at Syria where we didn't intervene, it's far worse, far more people died, far more refugees and no solution in sight. In Iraq you now have a functioning democracy and it is beating back Isis."
"There are some on the far left who are blinded by their misinterpretation of what happened in Iraq and that perverts their view of anything Tony Blair does or says. In the real world that is not the majority view of people who I meet on the doorstep."
Despite the recent resignations of fellow Labour MPs Tristam Hunt and Jamie Reed, Mr Bradshaw, who unsuccessfully ran for the position of deputy leader in 2015, confirmed he intends to stand for re-election in 2020. "I'm staying and fighting to save the party I've spent all my life fighting for," he said.
"I think this country desperately needs a left-of-centre party more than ever at this time, with the awful and destructive damage the Tories are wreaking on our health and social care system, our education system and our economy. I've got more fight in my belly than I've ever had."
Join our new commenting forum
Join thought-provoking conversations, follow other Independent readers and see their replies