Jeremy Corbyn loses 'no confidence' vote among Labour MPs by 172 to 40
The embattled Labour leader has been hit by a wave of resignations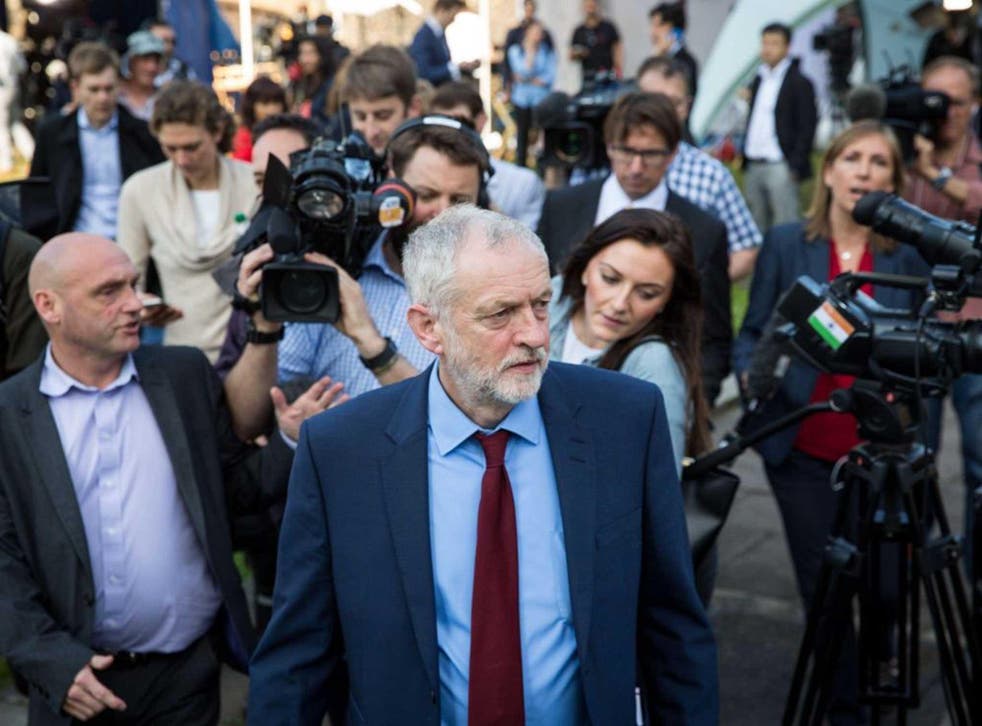 Jeremy Corbyn has lost a no-confidence vote among Labour MPs.
The party's parliamentarians voted 172 to 40 against Mr Corbyn's leadership in a secret ballot on Tuesday afternoon. There were four spoilt ballots in the contest, while 13 MPs did not vote.
Mr Corbyn immediately responded to the vote by saying he would not resign, suggesting to do so would be a "betrayal" of the members who elected him by a landslide last year.
Labour confirmed its MPs had adopted the motion: "That this PLP has no confidence in Jeremy Corbyn as Leader of the Parliamentary Labour Party."
Mr Corbyn said: "In the aftermath of last week's referendum, our country faces major challenges. Risks to the economy and living standards are growing. The public is divided.
"The Government is in disarray. Ministers have made it clear they have no exit plan, but are determined to make working people pay with a new round of cuts and tax rises.
"Labour has the responsibility to give a lead where the Government will not. We need to bring people together, hold the Government to account, oppose austerity and set out a path to exit that will protect jobs and incomes.
"To do that we need to stand together. Since I was elected leader of our party nine months ago, we have repeatedly defeated the Government over its attacks on living standards.
"Last month, Labour become the largest party in the local elections. In Thursday's referendum, a narrow majority voted to leave, but two thirds of Labour supporters backed our call for a remain vote.
"I was democratically elected leader of our party for a new kind of politics by 60% of Labour members and supporters, and I will not betray them by resigning. Today's vote by MPs has no constitutional legitimacy.
The most ridiculous claims made about Jeremy Corbyn

Show all 11
"We are a democratic party, with a clear constitution. Our people need Labour party members, trade unionists and MPs to unite behind my leadership at a critical time for our country."
The motion was formally proposed by MPs Margaret Hodge and Anne Coffey at a meeting of the Parliamentary Labour Party on Monday evening.
Mr Corbyn has been hit by a wave of dozoens of resignations since last weekend, with his internal critics saying he should stand down.
Corbyn's awkward conference
Key criticisms include the suggestion he could not win a general election, and that he did not campaign hard enough for Britain to remain in the EU.
He was elected last September in a first-round landslide of Labour members and supporters in a leadership election to replace Ed Miliband.
Mr Corbyn has however never had much support in the Parliamentary Labour Party, gaining only 36 nominations when he stood in the original contest.
If the Labour leader does not choose to stand down voluntarily, a candidate to challenge him will have to be chosen by plotters seeking to replace him.
Join our new commenting forum
Join thought-provoking conversations, follow other Independent readers and see their replies