Jeremy Corbyn must make clear anti-Semitism has no place in Labour or I'll leave, warns Lord Levy
Labour launched an inquiry into Oxford Labour dispute, but many members feel the party leaderhship should go further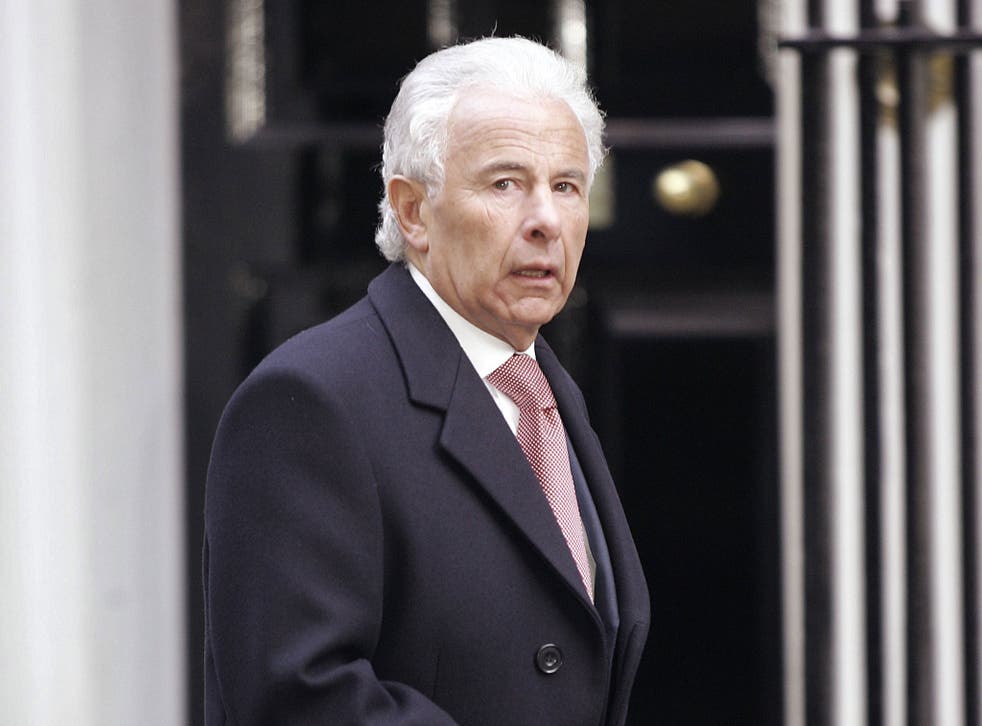 A Labour peer and ally of Tony Blair has threatened to resign from the party unless Jeremy Corbyn makes it "absolutely clear" that anti-Semitism will not be tolerated among its members.
Lord Levy, who served as the former Prime Minister's Middle East envoy and is one of the party's leading Jewish figures, said that he had been "shocked and horrified" by the comments of two party members, one of whom was expelled and one suspended, following anti-Semitism allegations. He also expressed concern over the recent resignation of the co-chair of Oxford University's Labour club, Alex Chalmers, who expressed concerns that some fellow members had "some kind of problem with Jews" following allegations of anti-Semitic bullying within the club.
Labour has launched an inquiry into the Oxford Labour dispute, but many members feel the party leaderhship should go further.
Concerns over anti-Semitism among the party membership came to a head last week when member Vicki Kirby was suspended by the party after it emerged her Twitter feed contained posts describing Jews as having "big noses" and suggesting "Zionists" consider Hitler their "God".
And activist Gerry Downing was expelled from the party earlier this month for posting a blog which appeared to blame the 9/11 attacks on Western foreign policy. He had also tweeted a link to an article on social media that said it was time to confront "the Jewish question".
Speaking to Sky News's Murnaghan programme, Lord Levy agreed with a suggestion that the Labour leadership had not gone far enough in cracking down on anti-Semitism in the party, and warned that he would "start to question" his position if he saw no action.
"Frankly, it is now up to the leadership to make sure that there is a clear and unequivocal message out there that anti-Semitism in any form will not be tolerated within the Labour party," he said.
"If they don't make that clear then I will start to question my being a Labour peer and a proud member of the Labour party."
The former music industry executive said that no party could be complacent about anti-Semitism. "I was told when I was taking someone into the Lords that some on the other benches made comments quietly in the back: 'Who's the Jew boy bringing into the House now?'" he said.
Former Labour MP Tom Harris last week called on the party to confront what he called its "problem with Jews". "[The party] can acknowledge that problem's existence, confront it and deal with it. Or it can shrug, mutter something about UN Security Council resolutions and continue to court the support of those on the far left who are the source of the problem," he wrote in The Daily Telegraph. "Jewish members of the party have scant reason for optimism about which course will be pursued."
Mr Corbyn faced questions upon becoming leader about his previous links to figures accused of anti-Semitism, including his support of a pro-Palestinian group founded by the self-confessed Holocaust denier Paul Eisen.
Although Mr Corybn has made clear he has no current contact with Mr Eisen and has condemned anti-Semitism, most recently speaking out about online abuse targeted at Labour frontbencher Luciana Berger, he has faced accusations that relations between Labour and the Jewish community have come under strain since he became leader.
Last week, Jonathan Arkush, president of the Board of Deputies, one of the country's most senior Jewish figures, claimed that "most people in the Jewish community can't trust Labour". "Allegations of anti-Semitism, racism, bullying, intimidation, candidate misconduct – there should be no place for any of that in the Labour Party," he told the London Evening Standard last week.
The party's internal investigations into events at the Oxford University Labour club, led by Baroness Royall, will now also consider complaints made by a student at the London School of Economics, it has emerged.
Speaking to Sky News, Lord Levy also questioned whether Mr Corbyn would prove capable of exploiting the "disarray" in the Conservative Party following the resignation of Iain Duncan Smith. The peer said: "We desperately need a leader who can take advantage of that… so as to prepare us to get back into power. I don't think we've got the leader who is able to do that. I would like to be proven wrong, but I doubt it."
A Labour spokesperson said: "Jeremy Corbyn condemns all forms of racism, including anti-Semitism."
Join our new commenting forum
Join thought-provoking conversations, follow other Independent readers and see their replies